Alex Pettyfer To Play British Racecar Driver James Hunt In Biopic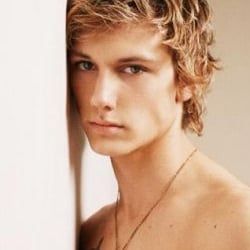 Alex Pettyfer is one of those actors who's a big star only in theory. He'll be the lead in the forthcoming teen sci-fi film I Am Number Four as well as the Beauty and the Beast- spin Beastly (opposite High School Musical star Vanessa Hudgens), but he hasn't had much of a major role in anything that's actually come out, unless you happen to be one of the forty-odd people who actually saw Alex Rider: Operation Stormbreaker. But Pettyfer continues to look quite bankable to the studios, and Deadline reports that DreamWorks has attached him to yet another starring role, an adaptation of the book Shunt: The Story of James Hunt.
If you're not either British or a fan of Formula One racing you may not be familiar with Hunt-- I know I'm not-- but he was a popular Formula One racer in the mid-70s who helped introduce the sport to Britons. Though his driving career was apparently successful but fairly unremarkable, the "personal life" section of his Wikipedia entry is a doozy: he took his German Shepherd out to fancy restaurants, wore a T-shirt during races that read "Sex: Breakfast of Champions," and married a supermodel who eventually left him for Richard Burton. Hunt remained popular in England decades after his career ended thanks to a run as a sports commentator, so it's likely the biopic will focus on the more entertaining and funny aspects of his wild life, not the potentially tragic side.
Pettyfer will also be producing-- yes, he's just 20 years old-- along with John Palermo. They're on the hunt for writers right now. You can next see Pettyfer in I Am Number Four, opening February 18, and see if the kid lives up to what's becoming a whole lot of hype.
Your Daily Blend of Entertainment News
Staff Writer at CinemaBlend