Black Panther Movie: What We Know So Far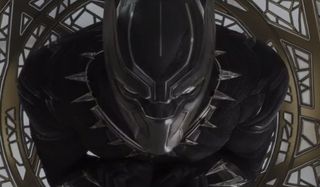 After decades of playing an important role in the history of Marvel Comics, Black Panther is finally getting his day on the big screen. Captain America: Civil War marked the character's first live-action adaptation, and as part of the unfolding Phase Three of the Marvel Cinematic Universe he will soon be at the center of his very own solo movie. But what exactly can we expect from the upcoming blockbuster? That's what we're here to talk about.
Continuing our long line of "What We Know So Far" guides, our latest dives deep into the Black Panther movie that has been developing at Marvel Studios for a few years now. When is the film coming out? Who is the director at the helm? What will it be about? Find information on all of that and more as you read on!
What Is The Black Panther Release Date?
Since the release of director Jon Favreau's Iron Man back in 2008, Marvel Studios has done a lot of experimenting with various release date windows. Sure, they regularly have a film out on the first week of May, but we have also seen titles come out in July, November, April, and August. Black Panther will be yet another test in this arena, as it will be the first in the Marvel Cinematic Universe franchise to come out in February -- specifically on February 16, 2018.
Beyond the fact that the blockbuster release date window is widening all around the industry, with big studio movies starting to come out in every month of the year, there is another reason why Black Panther is coming out so early in 2018: to give it some distance from Joe and Anthony Russo's The Avengers: Infinity War, which comes out on May 4, 2018. By coming out in mid-February, Black Panther is provided some breathing room (though the movies may still wind up being in theaters simultaneously in certain areas).
What Is The Black Panther Rating?
The MPAA doesn't actually classify films until they are just about ready to hit theaters, and there has been no direct confirmation from director Ryan Coogler regarding the rating. That being said, we can already guarantee you what the rating will be be: PG-13. This is simply because Disney and Marvel just aren't in the business of making R-rated superhero movies at this time.
While the X-Men franchise has been changing things up ratings-wise, with movies like Deadpool and Logan set up to be more adult-oriented, it makes sense for Marvel Studios to stick with PG-13 ratings for all of their big screen projects -- including Black Panther. The reality is that most of the characters from the comics lend themselves to a younger-skewing audience anyway, and given the cohesiveness of the continuity in the films, it makes sense that all of the stories should be accessible to cinema-goers of all ages. Plus, Marvel has managed to establish Netflix as their home base for grittier, darker, and more violent storytelling, allowing the features to remain more justifiably kid-friendly. So, even though you may really, really want an R rating, Black Panther is most definitely going to be released as a PG-13 film.
What Will Black Panther Be About?
After Spider-Man: Homecoming, Black Panther will be only the second movie in the Marvel Cinematic Universe franchise that is a debut solo film about a previously established character in the continuity. Captain America: Civil War lays out all of the basics that audiences need to know about the hero, so it will be the job of the solo film to pick up where that story left off. That means that Black Panther will definitely not be an origin story, and that opens up a world of possibilities for the feature.
Because Marvel Studios is notoriously secretive about all of their upcoming projects, there isn't a great deal of information available about the plot of Black Panther - even though we do have an official synopsis. That said, we have been able to glean a few things. The movie will pick up after the events of Captain America: Civil War, which notably featured the death of his father, King T'Chaka (John Kani). Because of this, T'Challa will be crowned the king of his home nation of Wakanda - which is obviously a pretty intense job. Not helping things is that the change in the royal family and the instability it causes attracts some antagonist forces that wish to disrupt things even further. Beyond that, the feature can hit the ground running by presenting the character in any of the classic adventures he's experienced in the comics -- be it involving his position as a diplomat and representative of Wakanda on a global scale; doing battle with the various rival tribes that live on the border of his nation; or protecting the country's most valuable resource: Vibranium.
Who Is The Black Panther Director?
Director Ryan Coogler is only 31 years old, and in the last few years has emerged as one of the most exciting up-and-coming filmmakers in the industry. It all began at the 2013 Sundance Film Festival, where Coogler's feature directorial debut, Fruitvale Station (then just called Fruitvale) won both the Audience Award and the Grand Jury Prize. Coogler rode this acclaim to his first franchise gig, writing and directing the Rocky spin-off-esque Creed, and he has since signed on to join the Marvel Cinematic Universe family of filmmakers as the man behind Black Panther.
Given the amount of acclaim that Ryan Coogler received for his first two films, the young filmmaker is really in a position where he can call some shots in the industry, and many have regarded his deal to make Black Panther as an impressive coup for Marvel Studios. It's true that Coogler -- along with his co-writer Joe Robert Cole - doesn't yet have experience with epic, large-scale set pieces that are typically found in giant studio blockbusters, but thanks to Creed we do know that he can do a tremendous job capturing beautiful fight choreography. Given access to the resources that can be made available to him working with Marvel, we definitely expect some big screen magic.
Black Panther
As audiences learn in Captain America: Civil War, Black Panther is T'Challa, a member of the royal family of Wakanda, and the nation's sworn guardian. He is the warrior on the frontlines whenever a threat arrives to his country, and it's a mantle that has been passed down for generations. He wears a suit made entirely out of woven Vibranium (the same metal as Captain America's shield), and fights not only with incredible martial arts skills and strategy, but also sets of diabolically sharp retractable claws.
As both a diplomat and a superhero, Black Panther, portrayed by Chadwick Boseman in the Marvel Cinematic Universe, has been one of the most important characters in Marvel Comics going back to his introduction in the mid-1960s - but he also has key pop culture importance as well. Arriving on the scene before Luke Cage, John Stewart or Falcon, Black Panther was actually the first black superhero introduced in mainstream comics. He won't be the first to get his own movie, as both Steel and Blade beat him to that punch, but his arrival on the big screen and in his own film is still significant.
Erik Killmonger
Ryan Coogler has not yet made a film that didn't feature actor Michael B. Jordan in a key role, and Black Panthe\_r_ will not be the movie that ends that streak. But while the talented young actor played the protagonist in both Fruitvale Station and Creed, one big difference with this project is that he will be playing the central villain. It was officially announced at San Diego Comic-Con 2016 that the actor would be playing Erik Killmonger in the feature - which is a part that will see him going toe-to-toe with the titular hero. It should be noted that this isn't the first time that Jordan has played a comic book role, having previously starred as Johnny Storm in Josh Trank's Fantastic Four. Funny enough, this means that the Marvel Cinematic Universe has now cast two actors who have played that role (the other being Chris Evans, who stars in the MCU as Steve Rogers a.k.a. Captain America)
In the comics, Erik Killmonger is a villain of Black Panther's because of his hatred for T'Challa's family. When Erik was a kid -- then known as N'Jadaka - Ulysses Klaw (who was played by Andy Serkis in The Avengers: Age of Ultron and will be reprising his role in Black Panther) was invading Wakanda, and his men forced N'Jadaka's father to cooperate with them. When Klaw was defeated, and N'Jadaka's father was killed in the battle, N'Jadaka and his family were banished from Wakanda, creating what would become a life-long grudge. When he came of age, N'Jadaka began plotting his revenge -- changing his name to Erik Killmonger, getting an education at the Massachusetts Institute of Technology, and going on to try and make T'Challa's life hell. We don't expect the Marvel blockbuster will perfectly copy this origin story, but there are definitely some key elements present.
Nakia
Lupita Nyong'o has become a favorite actor for the folks over at Walt Disney Studios. The Academy Award-winning actress first hooked up with the studio playing Maz Kanata in Star Wars: The Force Awakens, but since then we've seen two more collaborations between Nyong'o and the studio, with both The Jungle Book and The Queen of Katwe. Her fourth team-up with Disney will be as part of the ensemble in Black Panther, playing Nakia.
Nakia isn't exactly a well-known character outside of Black Panther lore, but she should play a key role in the film. In the comics she is born part of the Q'Noma Valley marsh tribe, and she was selected as a member of the Dora Milaje -- the all-female group of warriors who are assigned as the King of Wakanda's bodyguards. She winds up having strong feelings for T'Challa, but he doesn't return her romantic interests, and this creates its own issues. Nakia is dedicated to her role as protector, though she has been known to be prone to jealousy, and eventually unrequited love drives her to villainy, taking on the name Malice. Of course, it's unknown if that will be a part of the film or the Marvel Cinematic Universe.
Okoye
Nakia is one member of the Dora Milaje, but she's not alone in that group. In fact, one of her closest friends is her teammates Okoye, who has been confirmed to appear in the Black Panther movie. Like her pal, Okoye is a warrior from one of the tribes in Wakanda who was given the honor of protecting the king. Unlike Nakia, she never has any romantic feelings for T'Challa, but is instead one of his most loyal subjects, confidants and friends.
It was confirmed at San Diego Comic-Con 2016 that the part would be played by Danai Gurira - which certainly got a lot of nerd hearts pumping a lot faster. The role is the second prominent comic book part that Gurira has played, as fans know and love her as the sword-wielding Michonne from The Walking Dead. The actress has gone as far as to say that her part on the television show has actually helped her prepare for being in Ryan Coogler's movie, so we can expect that she will continue to kick a whole lot of ass in the blockbuster.
Zuri
It turns out that Lupita Nyong'o won't be the only new Star Wars star and Oscar winner who will be making an appearance in Black Panther. Forest Whitaker previously won the Academy Award for The Last King Of Scotland, plays Saw Gerrera in Rogue One: A Star Wars Story, and will be portraying Zuri in Ryan Coogler's new film.
First introduced to Marvel Comics in 1998, Zuri was a loyal friend and advisor to King T'Chaka before he passed -- something that will almost surely be adapted into the Black Panther movie. When T'Challa inherits the throne, Zuri not only remains a confidant and advisor, but a protector as well. He too is extremely well trained as a warrior, and is an incredible asset on the field of battle. Expect Forest Whitaker's version of Zuri to be a key individual helping Chadwick Boseman's T'Challa learn how to properly govern as king, and possibly help orchestrate the trials that earn him the crown (as suggested by the the film's trailers)
M'Baku
Winston Duke isn't a name that most people are going to recognize right now. His resume to date has exclusively been on the small screen, with a recurring stint on Person of Interest, and one-shots on a few procedurals like Law & Order: Special Victims Unit. That could very well change with his part in Black Panther, though, as he is set to play one of the titular hero's most formidable physical foes.
In Ryan Coogler's movie, Winston Duke will be playing M'Baku (a character in the comics also known as Man Ape). In the source material, he is the leader of the outlaw clan known as the White Gorilla Cult, and he has high ambitions to rule Wakanda and take the throne away from King T'Challa. Specifically, he wishes to take the secretive African nation away from the age of technological proliferation and instead focus on the more primitive natural world. It would be absolutely no surprise to see him try and team up with Erik Killmonger to try and take over Wakanda, but we don't yet know if that will actually be a plot point.
Shuri
Back in late 2016, it was reported that Ryan Coogler has cast British actress Letitia Wright to play the part of Serita in the blockbuster, but it turned out that this information was slightly incorrect. Wright does indeed have a role to play in Black Panther, but she's not playing "Serita" - who is a character who doesn't exist either in the film or the comics. Instead, it's been confirmed that the young actress will be playing Shuri, the genius sister of T'Challa who also lives in Wakanda.
Not a great deal has been revealed regarding what we can expect from Shuri's part and personality in Black Panther (beyond comparisons to Tony Stark), but the footage in trailers has hinted at what we can expect. It looks like Shuri will be putting her intelligence to good use in the Marvel blockbuster, specifically by providing armor and equipment to her brother in hopes of helping them protect their nation against foreign invaders. Of course, it's worth pointing out that she isn't just a Bond-esque Q - instead it appears that she will be getting involved in the action as well. As seen in the image above, she's constructed a special pair of gauntlets for herself, and they look quite formidable.
Ulysses Klaue
As noted earlier, Black Panther didn't make his way into the Marvel Cinematic Universe until the summer of 2016, but one of the most significant villains in the character's comic book history actually beat him to that point. Ulysses Klaue, portrayed by Andy Serkis, had a notable supporting role in The Avengers: Age of Ultron, and it immediately generated speculation that he might reprise the part in the Black Panther movie. It turns out that this speculation was entirely accurate, as Klaue will be making his second MCU appearance in the Ryan Coogler feature.
Unfortunately, we can't say for certain right now what it is that Ulysses Klaue will be up to in the blockbuster. Based on the footage we've seen, it's clear that he and T'Challa do a fair bit of butting heads in the feature - and the former actually has a very interesting new weapon that helps make it more of a fair fight. Having had his arm cut off by Ultron in the previously mentioned Avengers movie, the smuggler/thief has managed to replace his appendage with a powerful energy cannon - which also happens to be a reference to what happens to him in the comics.
Everett Ross
T'Challa wasn't the only key Black Panther character who had his big screen debut in Captain America: Civil War, as he was joined by government agent Everett Ross in the Joe and Anthony Russo-directed blockbuster. While slightly different than his counterpart in the comics, Everett (played by Martin Freeman) is an agent working for the CIA, and was tasked by Secretary of State Thaddeus Ross to oversee the actions of the Avengers and enforce the Sokovia Accords. This doesn't go too well for him, given that Winter Soldier is able to escape custody, and Helmut Zemo totally unnerves him, but hopefully he'll have some better luck in Ryan Coogler's movie.
In the comics, Everett Ross is a bumbling idiot and US State Department employee who is assigned to escort T'Challa - but it doesn't seem like the character will be all that similar in Black Panther. We admittedly don't know a great deal about his part in the feature, but we do at the very least know that A) he doesn't go into the film knowing a great deal about the real Wakanda, and B) he has a key hand in the capture of Ulysses Klaue.
What Is Wakanda?
Long ago, a meteorite made of Vibranium crash landed on Earth in western Africa. This site would eventually become the nation known as Wakanda: the most technologically advanced society in the world, and ruled by the royal family of the Black Panther tribe. After the discovery of the Vibranium deposits, the Wakandans became incredibly insecure about their safety from outside invaders who wished to take the precious material, so it was agreed that the country would cut itself off from the rest of the world and live in seclusion.
Because of their isolation and incredible Vibranium-fueled technological achievements, Wakanda is unlike any place on Earth, and should offer many opportunities for director Ryan Coogler to wow the audience. While being entirely aesthetically different, Wakanda should be the visual equivalent of Asgard on Earth, with each new corner offering up something impressive to see. Marvel Studios has clearly been waiting for the opportunity to introduce movie-goers to this incredible setting, and hopefully it will live up to its promise.
How Will Black Panther Fit Into The Marvel Cinematic Universe?
There have been Black Panther-related Easter eggs hiding in Marvel movies since Iron Man 2 (where it was shown that S.H.I.E.L.D. had eyes on Wakanda), and because of this there's a chance we may see some pre-existing parts of the Marvel Cinematic Universe fit into the making of the Black Panther movie. Andy Serkis' Ulysses Klaw, of course, is a perfect example, but Captain America: Civil War also introduces us to Martin Freeman as Everett Ross -- a government official in the comics who has acted as the United States diplomat in Wakanda. Bringing either or both of these characters back for Ryan Coogler's film could not only be a good fit, but it would be a move heavily appreciated by the fan base in that it would just continue to make the continuity stronger.
Without knowing more about the plot of the Black Panther movie, it's hard to speculate how it will add to the larger Marvel Cinematic Universe, but one thing that's very interesting is where the movie currently sits in the Phase Three schedule. As mentioned at the beginning of this feature, the movie is the last solo film before The Avengers: Infinity War Part 1 - a movie that is expected to include just about every available character we've seen introduced in the Marvel Cinematic Universe. Given that this is a list that includes Black Panther, we fully expect that the feature will have at least some kind of lead-in to the story about Thanos acquiring all six of the Infinity Stones.
Your Daily Blend of Entertainment News
Assistant Managing Editor
NJ native who calls LA home and lives in a Dreamatorium. A decade-plus CinemaBlend veteran who is endlessly enthusiastic about the career he's dreamt of since seventh grade.
Your Daily Blend of Entertainment News
Thank you for signing up to CinemaBlend. You will receive a verification email shortly.
There was a problem. Please refresh the page and try again.