Breck Eisner Up For Escape From New York Remake Following Crazies Success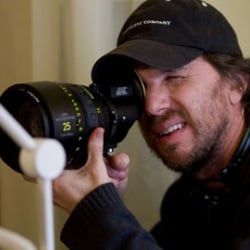 With his remake of George Romero's The Crazies, Breck Eisner made a horror movie that was far more clever and entertaining than he had any right to be. Now that the 2005 debacle Sahara is almost entirely forgotten, it may be time for Eisner to get another remake-- and a much higher-profile one-- to his credit.
THR reports that Eisner is in negotiations to direct a remake of Escape From New York, the 1981 sci-fi action classic that starred Kurt Russell as iconic badass Snake Plissken, executing a rescue mission in a New York that had been turned into a maximum security prison. The remake has been in the works at New Line for several years now, with Gerard Butler attached at one point to star; no telling who they might be able to bring back this time, though Timothy Olyphant did a great job wielding a gun for Eisner in The Crazies, and could probably bulk up and don an eyepatch if the role called for it.
Before I saw The Crazies I never in a million years would have expected to wind up rooting for Eisner's career, but now I can't wait to see what he does next. Then again, making remake that doesn't enrage fans of the original; can one person possibly make two?
Staff Writer at CinemaBlend
Your Daily Blend of Entertainment News
Thank you for signing up to CinemaBlend. You will receive a verification email shortly.
There was a problem. Please refresh the page and try again.