Bridesmaids Director Paul Feig May Go For Oscar Bait With Colin Firth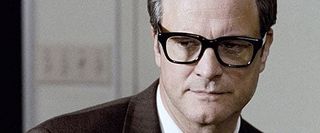 In the wake of the massive financial and critical success that was Bridesmaids, director Paul Feig pretty much has his pick of projects, and is likely being inundated with crass comedy scripts and female-fronted features from every genre. Yet The Weinstein Company is courting Feig for something less expected.
Variety reveals Feig has entered early negotiations to write and direct the American remake of the heralded French dramedy Intouchables. Based on Philippe Pozzo di Borgo's heartwarming memoir Le Second Souffle, TWC's Untouchable centers on an affluent aristocrat whose adventurous life changes dramatically following a crippling paragliding accident. Now quadriplegic and deeply depressed, he unleashes his frustration upon a string of caretakers until he meets one—a fiery Algerian immigrant—who refuses to suffer such abuse. Before long, these two stubborn and lonely men become unlikely but extraordinary friends, as you can see in The Intouchables's trailer below:
It's a remarkable story that seems a good fit for Feig, who created the watershed bittersweet sitcom Freaks and Geeks. And TWC is aiming high for the feature's lead, pursuing recurring award season favorite Colin Firth for Philippe. Of course, Firth is a grand addition to just about any production, but Untouchable seems especially well suited to his sharp yet lovable persona. Plus, I'd wager the challenge of acting without his limbs would appeal to this master performer. Still, it remains to be seen if the incredibly in-demand actor will be able to fit Untouchable's fall production into his busy 2012 schedule that already includes Devil's Knot in the spring, and The Railway Man in the year's latter half.
In the meantime, TWC is bringing Intouchables to select Stateside theaters on May 25th. And in good news for bookworms, Atria Books has just acquired the rights to publish an English translation of Le Second Souffle, though no announcement has yet been made on its release.
Staff writer at CinemaBlend.
Your Daily Blend of Entertainment News
Thank you for signing up to CinemaBlend. You will receive a verification email shortly.
There was a problem. Please refresh the page and try again.