The Chronicles Of Narnia Is Alive And Filming In Oz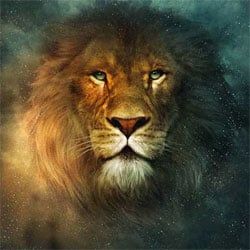 It's hard to be a big fan of Jesus lions, but I suppose there's an audience for that. What's endlessly hard to get, though, is that Jesus lions are completely acceptable in childrens' cinema but the atheistic themes in The Golden Compass were a little too much. But that's neither here nor there because it seems like we'll be getting at least two more hours of a lion savior.
According to ComingSoon.net, despite rumors that it wouldn't end up happening, principal photography has started on The Chronicles of Narnia: The Voyage of the Dawn Treader in Queensland, Australia. The movie will follow Edmund, Lucy and their cousin Eustace as they go on an adventure to Aslan's Country by sea in some old ship to save Narnia. Michael Apted is directing with a projected release of December 2010.
While the last movie didn't exactly meet box office expectations, it eventually doubled its budget with international sales. It's hard to see this series making it through C.S. Lewis' seven books, though. It's apparent that Fox wanted their own Harry Potter with this franchise but with ticket sales already falling, it'd be hard to imagine seeing The Silver Chair.