New DVD Releases: December 2015 In Home Entertainment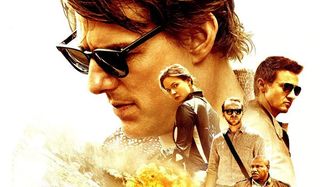 We're nearing the holidays, which means a ton of big box sets have been appearing at various retailers over the last several weeks. It's a trend that will continue in December, as The Walking Dead fans, Marvel fans and more will see a few really cool sets hit shelves. A bunch of Digital releases are also out this month and while the new entries are thin compared to the last few months (which saw a bunch of this summer's hits get released), there's still a lot to choose from. You can take a look at the December 2015 stuff coming out soon, below.
December 1
Fear the Walking Dead: Season 1 Blu-ray
As a spinoff to one of the most popular TV shows currently airing, AMC's Fear the Walking Dead had a built-in audience waiting to witness the origins of the outbreak that changed all of humanity. And though the show itself wasn't as much of a game-changer as The Walking Dead proper, there is a lot to like about it, particularly the Los Angeles location and the mix of family drama with zombie action. As Madison Clark, Kim Dickens plays the mother of a sporadic addict (Frank Dillane) and an intelligent sorta-rebel (Alycia Debnam-Clark), and she's dating Cliff Curtis' English teacher Travis Manawa, whose family baggage includes a moody son (Lorenzo James Henrie) and a snappy but kindhearted ex-wife (Elizabeth Rodriguez). (Other characters include a troubled family led by Ruben Blades and Mercedes Mason.) Though it's only six episodes, Season 1 gives audiences a good look at how rapidly things spiral into madness when incurable epidemics arise, and how humans are often just as dangerous as the undead in these situations. Unfortunately, the two-disc Blu-ray only comes with two special features that give generic background info on the show itself and the characters; a commentary or two would have been nice. Still, at least the show is good. Order it here (opens in new tab).
Other December 1 Blu-ray And DVD Releases
The Walking Dead Season 5 Limited Edition (opens in new tab) Blu-ray
Amy
Mistress America
Goodnight Mommy
90 Minutes in Heaven
Grace of Monoco DVD
Some Kind of Beautiful
Cooties
Assassination
Zoo: Season 1
Mississippi Grind
Lost in the Sun
Tokyo Tribe
The Hunting Ground
Roger Waters The Wall
Amy Schumer: Live At The Apollo
Week of December 1 Digital Releases
Life (December 4)
Transporter Refueled
December 8
Minions Blu-ray
At its very core, a Minions movie shouldn't work. The small, yellow villainous aids don't really speak after all, and typically communicate via somewhat discernible voices. But thanks to a clever voiceover, numerous site gags and a few human characters, Minions is pretty fun. Now, Universal Studios Home Entertainment has released the full Blu-ray for the hit animated flick, and if you grab the 3D Blu-ray, not only does it come with a fun 3D cover, but it also comes with a slew of extras directly aimed at fans of the Despicable Me franchise films. An interactive map is on the disc, which features fun animated work from the film and more, although it's not really that kid friendly. The highly-touted 3 brand new Minions mini-movies are perfect for the kids, though. You might miss them if you are going through the other extras if you aren't paying attention, as they are listed on the menu separately from the other bonus features, but that's a small complaint. If you want an idea of what these mini movies are like, there's a whole website dedicated to them. There's hardly ever a time that bonus features are truly outstanding, but the min imovies really work; my favorite was "Cro Minion," but it's a toss up. Order the Blu-ray itself over at Amazon (opens in new tab).
Ant-Man Blu-ray
It's hard to believe characters like Ant-Man and Star-Lord have managed to capture the collective hearts of audiences around the world, but here we are about to head into 2016 and both franchises are household names. Ant-Man, in fact, managed to bank more than 500 million worldwide at the box office, and should have a pretty good run on Blu-ray. The movie follows Paul Rudd as Scott Lang, a former criminal who has recently been released from prison and through a series of interesting coincidences he comes into contact with Marvel's Hank Pym (Michael Douglas), is introduced to the Ant-Man suit and goes on a mission to save the world from a very bad villain, much like Marvel's other movies. It's all a bit different, however, considering the Ant-Man can shrink and has a bunch of ants to help him get in (and out of) tight spots
Anthony Mackie (reprising his role as Falcon), Lang's buddy Luis (Michael Pena) and Hope van Dyne (Evangeline Lilly) are all nice additions to the cast, and if you haven't caught Ant-Man yet, you should really give the movie a watch. Since you are checking this review, we are guessing you have, and you you'll probably be happy to hear that Walt Disney Home Entertainment's Blu-ray release of the film is worth checking out. There's deleted scenes and the like, including one showing posing as a cable guy to get into Pym's home. There's a gag reel too—which fits since the movie is among the funniest Marvel has put out--and audio commentary that's worth poking your head into if you are interested in Peyton Reed's take on the film. .
At the end of the day, Ant-Man is also the movie closing out Marvel's Phase 2, and it's worth picking up. The Ant-Man Blu-ray, DVD and Digital release is available everywhere, today, and you can order it, here (opens in new tab).
Other December 8 Blu-ray And DVD Releases
Marvel Cinematic Universe: Phase 2 Collection
Hannibal: Season Three
X-Files: The Collector's Set
The X-Files Complete Season Blu-rays Seasons 1-9
Under The Dome: Season 3
Aladdin Blu-ray (December 10)
The Transporter Refueled
Knock Knock
Family Guy Season 13
You Can't Take It With You Capra Collection Blu-ray
Week of December 8 Early Digital Releases
War Room
Pawn Sacrifice Hitman Agent 47 (December 11)
December 15
Mission: Impossible – Rogue Nation Blu-ray
A lot of people dig the fantastic sets and cool wit within Mission: Impossible – Rogue Nation, but I'm happy to tell you the basic storyline works, too (as McQuarrie notes on the Blu-ray, he "jam(med) as much exposition as you can into small spaces.") Soon after we catch up with Ethan Hunt (Tom Cruise), Benji Dunn (Simon Pegg), William Brandt (Jeremy Renner) and Luther Stickell (Ving Rhames), a mysterious entity known as the Syndicate becomes a major chess player in the game, wreaking havoc. Unfortunately, the IMF is disbanded and Hunt becomes the lone rogue who can save the day, maybe with a few of his old teammates helping out covertly. Former MI6 agent Ilsa Faust (Rebecca Ferguson) also joins Hunt on the adventure, which packs a complex story into 2 hours and 11 minutes. Bonus features within Paramount Home Media Distribution's set include a look at the big plane scene from the beginning of the film—which has been everywhere in the time since. Cruise also actually sits down with writer/ director Christopher McQuarrie for the commentary, as well. I can't believe I'm saying this, but the fifth movie in the franchise may very well be the best Mission: Impossble. Judge for yourself when you nab the Blu-ray, DVD and Digital copy, here (opens in new tab).
Ted 2 Blu-ray
Three years ago, Universal Studios brought us Ted, a raunch comedy that came right in the middle of the Mila Kunis trend and made more than half a billion dollars worldwide. Of course, that sort of success often leads to sequels, which is why Ted 2 is being released onto Blu-ray—sans Mila Kunis—this month. In the opening moments of the Seth MacFarlane directed movie, Ted (also Seth MacFarlane) is moving forward with his life, marrying his sweetheart Tami-Lynn (Jessica Barth). However, Ted's happiness is short-lived as his personhood comes into question and he has to fight to get his life back after being declared property. His pal, John Bennett (Mark Wahlberg), joins him on the journey but ends up involved in his own romantic subplot with Sam L. Jackson (Amanda Seyfried), instead. The movie has its moments but is ultimately uneven; the extras on the disc are also uneven, but the unfinished deleted scenes are still worth a watch and at one point features MacFarlane slinging insults at the characters played by Wahlberg and Seyfried. Most importantly, if you wondered how the impressive Comic-Con set was constructed and worked out without actually being shot at Comic-Con, there's actually a couple of short segments on that available in the special features. You can order Universal Studios Home Entertainment's Blu-ray set, which includes a DVD and Digital copy, over at Amazon (opens in new tab).
Other December 15 Blu-ray And DVD Releases
Fantastic 4
CSI: Crime Scene Investigation –The Finale DVD
Extant: The Second Season
Maze Runner: The Scorch Trials
He Named Me Malala
Mission Impossible: The Ultimate Collection
Time out of mind
December 22
Pan Blu-ray
Director Joe Wright has been known for his large set pieces and interesting staging for some time. His new film Pan takes a cue from his last film Anna Karenina in terms of a unique look and perspective, and is equally memorable. However, the story told in Pan is less so. This reimagining of the classic J.M. Barrie novel has little in common with Barrie's work. Instead it's an origin story set in WWII, featuring pirates who snatch orphans and stow them on a boat in the sky, including Peter (Levi Miller), who later earns the nickname Pan. The characters seem new in this version; Smee and Hook are both much younger men (Adeel Akhtar and Garrett Hedlund) and the real ruthless villain is none other than Blackbeard (Hugh Jackman). Once in Neverland, it's all pretty fanciful and looks great on my home TV, but the story isn't quite there. At least there are some musical moments that are odd but perfect (like Nirvana rendition near the beginning). Warner Bros. Home Entertainment's set is available on Blu-ray, 3D Blu-ray and Digital, and a slew of extras make their way onto the disc—at least if you purchase the Blu-ray copy. Fans of Joe Wright will be pleased to see director's commentary with the set, and other extras look at the elaborate look at Neverland, early concept art and how Pan was inspired by J.M. Barrie's original works. Producer Greg Berlanti pops up in some of these extras and I half expected him to go all Arrow on us, but he behaves himself. Overall the bonus features are a B+. If you liked the pirate weirdness, you can order Pan over at Neverland Amazon (opens in new tab).
December 22 Blu-ray And DVD Releases
Pawn Sacrifice
War Room
Pan
Nasty Baby
Dragon Blade
Dominion: Season Two
Week of December 22 Early Digital Releases
The Martian
Everest
December 29
December 29 Blu-ray And DVD Releases
The Intern
The Perfect Guy
Walk In The Woods
Hitman Agent 47
Jenny's Wedding
Shameless: Season Five
Heist
Bone Tomahawk