Deadpool Will Feature A Snarky Old Black Woman And These Other Characters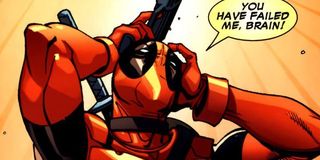 After years of being stuck in development hell, the Deadpool movie starring Ryan Reynolds is finally gearing up for production. Before that can happen, however, the movie is going to need to fill its ranks with supporting players – and that means a lot of casting. But what exactly are the roles that the film is currently looking to fill? It seems we know have an answer.
A new casting call has been posted over on the website Casting24/7, and it's been discovered that while the listing is for a title called Wham!, it's actually just Deadpool in disguise. The report has descriptions for seven different characters – including the snarky black lady mentioned in the headline – and the list gives us some very interesting clues as to possible directions that the movie may be going in. So without further ado, let's take a closer look at the characters and do some speculating as to who their comic book counterparts may be!
Those who are familiar with Deadpool comics will likely immediately link this character description to Blind Al – a sharp-tongued old blind woman who Deadpool keeps as a hostage in her San Francisco home (which he also uses as his own home base). Deadpool has an affinity for torturing/playing pranks on her, and obviously the whole hostage thing isn't optimal for a friendship, but the two are actually very close in the comics, and she has a long history of being one of the Merc with the Mouth's few confidants. Of course, Blind Al in the comics has always been drawn as a white woman, but the idea of changing her ethnicity isn't that big a deal and introduces some very interesting casting possibilities.
Right off the bat we have what seems to be a villain character – and what's more it seems that the part may have already been taken. A reporter from The Wrap claims that this is the role that Ed Skrein was hired to play when he joined the Deadpool production last month. Back then, I guessed that Skrein could possibly be playing T-Ray, a psychopathic mercenary and one of Deadpool's main antagonists, but this description has me changing my tune a bit. Instead, I think that this character may be Francis a.k.a. Ajax, who was one of the primary figures in the medical experiments that turned Wade Wilson into Deadpool. The "vain" and "insecure" parts of the description are spot on – though I think there is an argument to be made that Francis really does like torturing and killing people. It may all come down to the movie's interpretation of the character.
If I had to give my best guess for this one, it would be that "Lindsay" is actually Domino, another mutant who Deadpool has plenty of run-ins with in the comics. Like this character describes, Domino had a pretty tough start in life, born as part of a government breeding program and beginning working as a mercenary at a very young age (explaining why the big screen version would only be in her 20s). Her abilities allow her to psionically manipulate probability within her line of sight, which could be a pretty cool power to see on the big screen. It's possible that this is the part that Morena Baccarin, Taylor Schilling, Crystal Reed, Rebecca Rittenhouse, Sarah Greene, and Jessica De Rouw are being looked at for (though admittedly some of those actresses may be a touch too old for the part described).
Like the role of "Ridge," The Wrap also claims that the role of "Simon" has already gone to T.J. Miller – but in this case it appears that my initial guess was right on the money. Judging by this description, I'm willing to bet a lot of money that this character is none other than Weasel, Deadpool's techy a-moral sidekick and arms dealer. Like the casting call says, for the most part he is really working for himself, but he does ultimately have loyalty to Deadpool, and one can imagine that being a big part of his arc in the movie.
I'm personally a huge fan of Deadpool comics, and very familiar with the variety of supporting characters within that world, but I will admit to being a bit stumped here. I'm drawing a total blank when it comes to thinking about world weary, funny teenagers that have been known to hang out with the Merc with the Mouth. Perhaps she is a character being invented specifically for the film?
This is yet another role that I'm willing to bet has already been cast. This past Friday it was reported that MMA and Haywire star Gina Carano has signed on to play Angel Dust in Deadpool, and this description – while certainly on the vague side – does describe her pretty well. For those unfamiliar with Angel Dust, she is part of the underground (literally) mutant group called the Morlocks, and her mutant ability is the power to have complete control over the amount of adrenaline surging through her body.
If I'm correct and "Ridge" turns out to be Francis a.k.a. Ajax, then I am switching over my bet and guessing that "Albert" could be the aforementioned T-Ray. Obviously there isn't a ton to go on here, but the ethnicity works (lots of makeup is going to be required no matter what), the age range is spot on, and "big," "muscular," and "dangerous" are all words that very much describe the character we know from the comics. Admittedly, there are a lot of characters in the Deadpool portion of the Marvel universe, so I'm not 100% on this one… but it is just speculation!
Do you think my guesses are accurate? Do you have some guesses of your own? Tell us what you think in the comments below, and look for Deadpool in theaters on February 12, 2016
Your Daily Blend of Entertainment News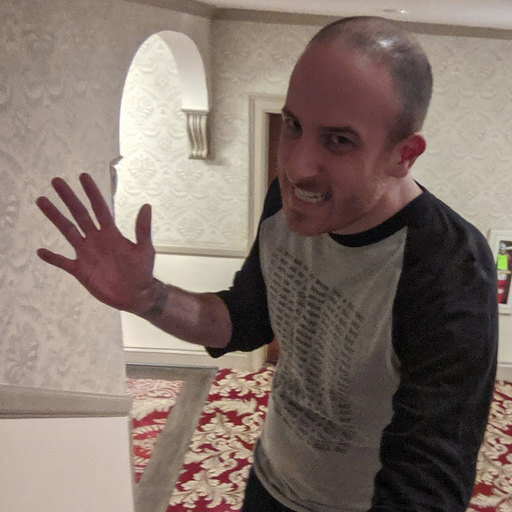 Assistant Managing Editor
NJ native who calls LA home and lives in a Dreamatorium. A decade-plus CinemaBlend veteran who is endlessly enthusiastic about the career he's dreamt of since seventh grade.