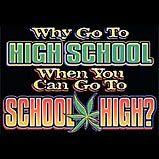 Jacinda Barrett is the beautiful model from "Real World: London". Hey, I never said she was a sweetheart. In her latest movie, School For Scoundrels, she has two of the least appealing guys in Hollywood battling it out for her-- Billy Bob Thornton and Jon Heder (Napoleon Dynamite.) Every girl's worst nightmare come to life, you go girl!
According to Hollywood Reporter, School For Scoundrels will be directed by Todd Philips for the Weinstein Company's Dimension Films. Michael Clarke Duncan (the cuddly giant from The Green Mile) is set to co-star. No word yet on if he'll breathe out really freaky stuff into the air for this film, too.
Thornton will play the professor of a course to build self confidence, and Duncan will be his special assistant. Heder, having no self esteem for obvious reasons, joins the course to try and win the girl of his fantasies (Barrett). Much to his chagrin, Bad Santa is trying to get into her pants too.
Ain't life a bitch.
Your Daily Blend of Entertainment News
Thank you for signing up to CinemaBlend. You will receive a verification email shortly.
There was a problem. Please refresh the page and try again.