Fifty Shades Of Grey Gets A Rewrite, Eyes Alexander Skarsgard To Star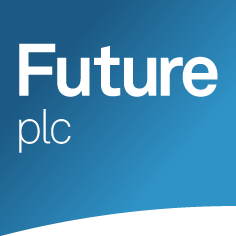 Even though it's been rushing at a crazy pace toward an August 1, 2014 release date, the Fifty Shades of Grey adaptation was moving forward relatively smoothly until this Saturday, when Charlie Hunnam abruptly dropped out of the lead role. Turns out that's not the only personnel shakeup that happened in the last few days-- THR reports that Patrick Marber, the Oscar-nominated screenwriter of Notes on a Scandal and Closer, was hired on Friday to do a rewrite of Kelly Marcel's script. THR says in a maybe unintentionally ominous sentence, "The move was made before star Charlie Hunnam decamped." So is Marber the reason Hunnam bailed?
Indirectly, maybe-- THR passes on speculation that Hunnam was unhappy with Marcel's script, but others say that Marber will be doing polish work that's very, very common on major studio projects. Marcel, after all, is also the screenwriter behind the season's highly anticipated Saving Mr. Banks, and also a female screenwriter working on a project with an overwhelmingly female audience. When women are replaced by men on studio projects, as with Brave or Thor: The Dark World it can cause controversy, but Marcel isn't being replaced, and given that the film still plans to start production in November, it's highly unlikely Marber will be scrapping her script entirely.
THR also has a bead on a few actors who may be considered to replaced Hunnam, including UK TV star Jamie Dornen and True Blood hunk Alexander Skarsgard, plus some other names that came up in the first round of casting-- Theo James and Romeo & Juliet's Christian Cooke among them. Garrett Hedlund, who heroically avoided getting cast the first time, is busy making Angelina Jolie's next movie, so he's still off the hook. But now's your turn to start suggesting names you'd like to see, so get on it in the comments! Pretty much any up-and-coming actor who's not as famous as Channing Tatum or Ryan Gosling is fair game at this point.
Staff Writer at CinemaBlend
Your Daily Blend of Entertainment News
Thank you for signing up to CinemaBlend. You will receive a verification email shortly.
There was a problem. Please refresh the page and try again.