Harry Potter And The Deathly Hallows Will Not Be In 3D As Planned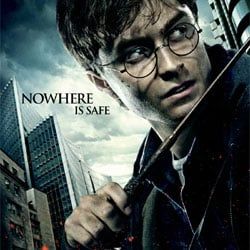 Great news for Harry Potter fans. When you show up to see Harry Potter and the Deathly Hallows Pt. 1 this November, you won't be forced to watch it in 3D. Warner Bros. Pictures has issued a statement announcing that they're abandoning plans to post-convert the movie into the lucrative 3D format.
According to their announcement this is a move made simply to protect your movie experience. They say they were unable to "convert the film in its entirety and meet the highest standards of quality" and that they "do not want to disappoint fans who have long-anticipated the conclusion of this extraordinary journey".
The thing is, live-action 3D conversions never work. No one has been able to pull one off that looks like anything other than total crap. I'm not sure why Warner Bros. thought they could change that, but they have at last realized this is Harry Potter and they don't need bad 3D gimmicks to pull in an audience. People have loved and enjoyed this series in 2D, why risk ruining it for them now by turning it into Clash of the Titans? Thank you Warner Bros. Classy move.
Harry Potter and the Deathly Hallows Part 1 will be released on time, November 19, in a worldwide 2D day and date release. Enjoy it. This may be the last big franchise you'll be able to watch through to completion in 2D.
UPDATE: Here is the full press release:
Your Daily Blend of Entertainment News