How Amazon And Netflix Are Affecting Business At The Sundance Film Festival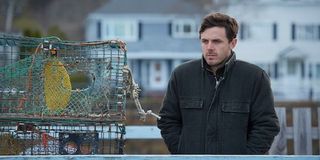 The annual Sundance Film Festival has long been the prestige market for independent cinema. Every year, new films are discovered, new stars break out, and filmmaking talents are lauded. The people involved in production hope that all their hard work will be rewarded as distributors and studios pick up interesting new films with potential. This has been the standard method of operation, but two new players, Netflix and Amazon, are rocking the boat and impacting how business gets done in Park City.
Both outlets have made big splashes recently when it comes to producing original content, both in film and television, and have expanded the scope of the movies they distribute. This trend looks to be growing even more as the New York Times reports both Amazon and Netflix are, up to this point, the biggest spenders at Sundance.
Most traditional distributors wait until later in the festival, which runs through January 31, to purchase anything, watching to see what films build buzz and captures the most attention. In fact, none of the usual suspects have snatched up the rights to much of anything, while their new-school competitors have been busy. Amazon has already picked up four films, while Netflix has added three to their collection, and they are reportedly actively pursuing a few others.
These new players have shown that they're not afraid to go toe to toe with their rivals either. Amazon's biggest get was Kenneth Longergan's Manchester by the Sea, a drama starring Casey Affleck as a man coming to terms with family tragedy that has gathered quite a bit of hype over the first few days of Sundance. They spent $10 million on the rights, outbidding the likes of Fox and Universal in the process. Netflix purchased the Ellen Page-led dramedy Tallulah for a hefty $5 million; the Paul Rudd-starring road movie The Fundamentals of Caring for $7 million; and Under the Shadow, and Iranian horror movie that caught many an eye. Even when they don't buy a title, they've been responsible for driving prices up, as happend with The Birth of a Nation.
Not only do Amazon and Netflix have money to spend, filmmakers who want to see their work get the widest possible audience are embracing these newer outlets as well. Streaming is a big deal these days, which I'm sure you noticed, and the reality is that these outlets often provide more potential viewers than a traditional theatrical release.
Despite moves like Netflix putting Cary Fukunaga's Beasts of No Nation in theaters to qualify for awards consideration, the streaming giant has largely concentrated on that side of things. Amazon, however, is taking a more traditional approach, planning to give the likes of Manchester by the Sea, and their other acquisitions—documentary Author: The JT Leroy Story, the Rachel Weisz-starring Complete Unknown, and the Jane Austen-based Love & Friendship—standard cinematic runs. They're even teaming up with traditional distributors for the theatrical side of things—for instance, they're working with Roadside Attractions on theatrical release of Love & Friendship.
This is just another way that companies like Netflix and Amazon are continuing to make their presence felt and alter the way that people consume movies. I'm sure they're not done at Sundance, and you can bet they're not finished shaking up the industry as a whole.