How Marvel And Disney Plan To Combat Superhero-Movie Fatigue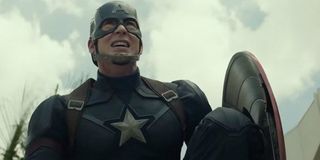 Many people are convinced that the current superhero trend won't last forever. Steven Spielberg predicted that it will one day go the way of the dodo and the western. One studio with a particularly vested interest in the survival of the genre is Disney, which owns Marvel Studios. But it turns out the Disney chairman Bob Iger has a relatively simple plan for making sure that superhero movies don't go extinct: Just keep making good ones.
Talking to BBC's Newsbeat about the future Marvel, and how they aim to keep audiences invested, the big man in charge of Disney laid out what, on the surface, sounds like a simple plan.
Disney isn't just concerned about the prolonged extension of the Marvel Cinematic Universe though. Back in 2012 Walt Disney Company bought Lucasfilm for $4.06 billion, which means that they're now hell-bent on squeezing every cent that they can out of the franchise with numerous sequels and spinoffs.
Obviously they're doing a pretty good job of it too. Just look at the Marvel Cinematic Universe. Since Disney purchased Marvel back in 2009, their films have only grown in stature and box office receipts, as they have given Kevin Feige, in his role as President Of Marvel Studios, the freedom to build a world that suits the cinematic landscape and is a perfect tribute to the comic book past. In fact, ahead of the release of Captain America: Civil War, there has, arguably, never been more excitement for a Marvel film.
This is because there is now a trust between Marvel and their audience that the studio has control over its future, which has only be solidified though the addition of Spider-Man to its roster. Even when Ant-Man was in trouble, with Edgar Wright dropping out just a year ahead of release, they quickly rectified the issue by bringing on Peyton Reed as director and Adam McKay as co-writer to steady the ship.
With the Star Wars franchise, Disney has also made sure to hire writers and directors with a genuine passion for the original trilogy and the world that came before. With esteemed producer Kathleen Kennedy, whose box office receipts total over $6 billion, hired as brand manager of the Star Wars franchise, she hired the likes of J.J Abrams, Gareth Edwards, Rian Johnson, and Colin Trevorrow to mold the growing universe.
I love the nonchalant, borderline cocky feel of Bob Iger's quote about being in control of Disney and all of its cinematic commodities that, combined, are worth billions. In fact, it made me think of a quote from Earl Weaver, the legendary Baltimore Orioles manager, who once nonchalantly said of coaching, "This ain't a football game. We do this every day."
Basically, while we as movie fans are left to vigorously debate over the end result, most of the time we don't really have a clue about the thought and care that studios constantly debate and mull over, on a 24/7 basis, in order to get these behemoth blockbusters to the big screen.
Since Bob Iger is currently overseeing the two biggest commodities in cinema, it's good to know that he's so level-headed about the whole thing. That's until a Marvel or Star Wars film flops anyway. Then we'll be able to criticize him for being so lackadaisical.
Your Daily Blend of Entertainment News
Thank you for signing up to CinemaBlend. You will receive a verification email shortly.
There was a problem. Please refresh the page and try again.