Jared Leto Could Replace Will Smith In The Sci-Fi Thriller Brilliance
Brilliance will be based on the novel of the same name by Marcus Sakey.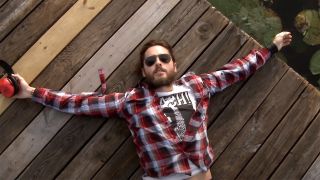 (Image credit: Sisyphus)
Choosing what role will be your follow-up to an Academy Award-winning performance is a big deal. Jared Leto has let months elapse since his win before making his decision, but now he could be poised to follow in the footsteps of Will Smith... literally.
Variety reports Jared Leto has been offered the lead in Legendary Pictures' Brilliance, a sci-fi tent pole that's poised for franchise development. Talks are said to be in the early stages, but should Leto sign on, he'll be taking on the role that was recently taken and abandoned by Will Smith. This would make Brilliance Leto's follow-up to his Oscar-winning turn in the controversial biopic Dallas Buyers Club.
Brilliance will be based on the novel of the same name by Marcus Sakey. Its story is set in a world where 1% of population have incredible powers, like being able to read body language as if it were the written word, or turning invisible. Some movies might call these people "mutants," but in Sakey's stories, they are known as "brilliants."
Nick Cooper is one these brilliants, and the hero of Brilliance. He's a federal agent who uses his special powers to track down terrorists - but his latest prey is also his most dangerous: a man hellbent on civil war and massive casualties. To defeat him, Cooper is challenged not only to violate his own moral code, but also to become a traitor to his brilliant brothers and sisters.
Sakey's Brilliance is the first in a trilogy, the second novel of which is expected to be made available later this year. But Legendary has been eager to spin this book series into a film franchise since early 2013, when the production company picked up its movie rights. Prepping the first of these proposed films for success, producers hired David Koepp, the screenwriter behind Jurassic Park and Mission: Impossible to adapt the novel into a compelling screenplay.
Last February word hit that Will Smith was being asked to play Brilliance's protagonist Nick Cooper, and by May he and Noomi Rapace were officially on board. But just two weeks later Smith bailed on Brilliance, reportedly over a schedule change that caused a critical conflict. Of all the people we might have guessed would replace him, Jared Leto was probably last on the list. Though both respected in Hollywood, Smith and Leto don't occupy anywhere near the same casting niche.
While the oft-charismatic Smith has been enjoying the spotlight of leading man roles in major commercial releases since 1997's Men In Black, the unconventional pretty boy Leto has been content to remain a supporting players or quirky lead in more daring and eccentric films like Darren Aronofsky's drug-fueled drama Requiem For a Dream, David Fincher's Fight Club or Jean-Marc Vallee's Dallas Buyers Club. In the last, Leto co-starred, but lost lots of weight to convincingly portray an AIDS-addled transgender woman named Rayon. The way the two actors' careers have unfolded to this point, it's almost impossible to imagine that the two of them would be up for the same role. But here we are.
Will Jared Leto follow up his celebrated portrayal in Dallas Buyers Club with what may be a flashy science-fiction spectacle intended to launch a franchise of at least three films? Personally, I'm doubtful, as commercial success has never seemed to be of much interest to Leto. That said, if producers are considering Leto for its lead than it might mean Brilliance isn't your typical sci-fi thriller. Perhaps director Julius Onah can offer Leto a challenge that will entice him. We'll keep you posted.
Your Daily Blend of Entertainment News
Staff writer at CinemaBlend.