John Boyega Watches The Star Wars 7 Trailer And Flips Out, Literally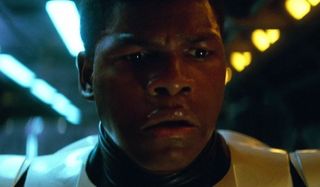 By now, most of you have already watched the new Star Wars: The Force Awakens trailer at least several times, and if you haven't, what's keeping you?! Reception has been overwhelmingly positive for the new preview, and it's not just the fans who freaked out over what it offers. John Boyega, who plays Finn, had his own memorable reaction, and fortunately it was caught on camera.
Over on Boyega's Instagram account is a video that a friend or family member shot of him watching the final moments of the trailer, uttering "yep, yep, yep" with every passing second. Then at the moment when Finn and Kylo Ren are about to kick off their lightsaber duel, Boyega jumped up with glee and proceeded to slowly dive over his couch, chanting, "What?!" several times. That's right, he literally flipped out. Not only is it hilarious (I've already watched it on a loop several times), but it's a testament to how passionate he feels about being able to contribute to this massive franchise. Boyega's costar Daisy Ridley, who plays Rey, posted her own reaction video, and while it was also emotional, it was much more subdued compared to Boyega's couch diving.
Like much of Star Wars: The Force Awakens, Finn's exact role in the movie is largely a mystery. We know he starts out as a stormtrooper in the First Order, but after ending up on Jakku (the new trailer implied he crash-lands there), he meets Rey and eventually joins the Resistance. We also know that at some point he obtains Luke's old lightsaber (a.k.a. Anakin's from Revenge of the Sith) and fight Kylo Ren in that gloomy forest. By the terrified look on his face, it appears he didn't think taking on the "Not Sith" warrior all the way through.
Before Star Wars: The Force Awakens, Boyega was best known for his roles in Attack the Block and 24: Live Another Day, but joining the Star Wars franchise has propelled his fame to new heights. And this is just the beginning. By late November/early December, Boyega and the rest of the cast will be kicking off the press tour around the world, and looking to the future -- he is reprising Finn for Star Wars Episode VIII, alongside Ridley and Oscar Isaac (who plays Poe Dameron). Much like Luke did in A New Hope, Boyega and the other new cast members have taken their first step into a larger world.
Star Wars: The Force Awakens arrives in theaters on December 18.
Your Daily Blend of Entertainment News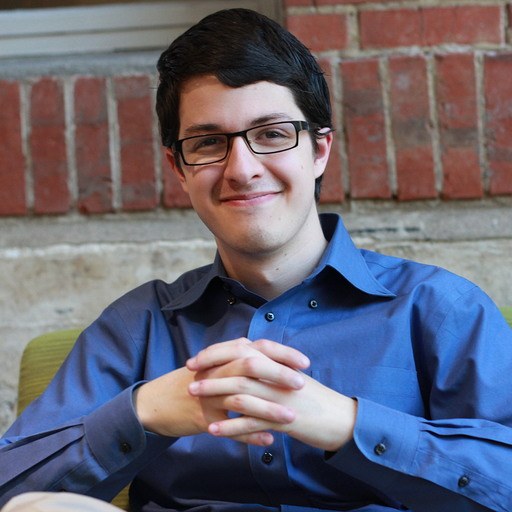 Connoisseur of Marvel, DC, Star Wars, John Wick, MonsterVerse and Doctor Who lore. He's aware he looks like Harry Potter and Clark Kent.