Kate Hudson Joins Mark Wahlberg In BP Oil Disaster Film Deepwater Horizon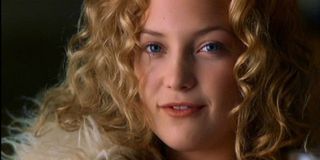 Kate Hudson joins a stellar cast in a film about the BP Oil spill. Along with Kate Hudson and Mark Wahlberg, both Kurt Russell and John Malkovich are attached to the crew for what is sure to be an intense look into the Deepwater Horizon oil rig explosion and its aftermath.
The project, entitled Deepwater Horizon after the BP oil spill disaster that took place in April 2010 in the Gulf of Mexico is being directed by Lone Survivor's Peter Berg. The cast is already turning out to be quite impressive for this real-life disaster turned cinematic thriller. Among the new additions of Hudson and Malkovich, previously announced on board include Russell, Dylan O'Brien (The Maze Runner) and Gina Rodriguez (Jane the Virgin). The story will follow the eleven crew members that were killed in the blast, and Berg has said that he want to tell the story of the "real heroes" who were working on the rig when the accident occurred, and their attempts to prevent the explosion.
According to Deadline, the plot of the film is based majorly on the famed New York Times article, "Deepwater Horizon's Final Hour" which detailed the incredible courage of those who were working on the rig. It is documented as one of the biggest man-made disasters in history, killing 11 people and injuring 16. Hudson will be playing the wife to Mark Wahlberg's character, an oil rig engineer at the center of the story. This will also be Hudson's first time starring with her adopted father Russell in a feature. You may recall that Hudson's mother, Goldie Hawn married Kurt Russell back in 1983.
Hudson is currently wrapping up with post-production for the rock comedy featuring Bruce Willis, Leem Lubany, Scott Caan, Zooey Deschanel, Bill Murray, and more. Rock the Kasbah tells the story of a has-been rock manager who takes his only remaining client on a USO tour of Afghanistan when he discovers a young girl with an incredible voice, and helps her through the Afghanistan version of American Idol. It is scheduled to release November 13th this year. Hudson is also rumored to be playing Jennifer Lee Pryor in the upcoming Richard Pryor biopic. But it is this particular project, Deepwater Horizon which could be the stand-out role Hudson needs in a consistent stream of more rom-com roles.
The Deepwater Horizon oil spill continues to be one of the most talked about disasters in American history. Following the explosion and subsequent sinking of the oil rig, a sea-floor oil gusher continued for 87 days. It is estimated that there was a total discharge of 4.9 million barrels which runs about 210 million gallons and while it was declared sealed in 2010, there are still reports that believe it continues to leak to this day.
Production is currently underway and Deepwater Horizon is scheduled to hit theaters September 30, 2016.
Your Daily Blend of Entertainment News
Your Daily Blend of Entertainment News
Thank you for signing up to CinemaBlend. You will receive a verification email shortly.
There was a problem. Please refresh the page and try again.