Mark Ruffalo Says Not To Panic About Avengers 2 Negotiations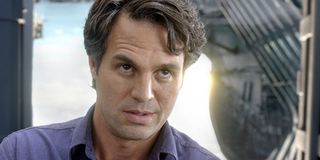 With Iron Man 3 already an unquestionable hit, Marvel Enterprises is facing a not so surprising foe for continuing their franchise: demands from their stars. Earlier this month reports arose that contract negotiations for Avengers 2 were getting heated, with Robert Downey Jr. leading the charge, demanding more money from a franchise he and his co-stars helped make a phenomenon. At the time, Deadline's item on the report suggested this could cause a shakeup in casting, citing Mark Ruffalo as "the most vulnerable" considering he's the third actor to play the Hulk in this movie series.
Thankfully, Moviefone spoke to Ruffalo as he did press rounds for his upcoming thriller Now You See Me, and he urged all of Marvel fandom to calm down. Ironic considering the temperamental character he perfectly played last year, but it's fitting for the actor who seems to take every step of his evolving career in stride. Asked if he was coming back for The Avengers 2, Ruffalo said:
He went on to say this is the first he's heard of conflict over negotiations, adding," I don't even think anyone's really started negotiating yet." Asked specifically if there's any reason to panic, Ruffalo responded with a laugh, "No. Maybe people should panic, but I don't see a reason to panic."
So, deep breaths everyone. If Ruffalo's right, negotiations are still in the early stages. And while Downey has been pretty public about his willingness to walk away from the franchise, Marvel has been handling their evolving movie-verse with an insanely impressive aplomb. So, have faith.
In the meantime, it's interesting that Ruffalo has signed on for six Marvel movies. (Slight spoiler for Iron Man 3 ahead.) Aside from Avengers 2, where else might Marvel be playing to place him? Considering his count, he's not including his brief cameo in Iron Man 3 as one of his contractual appearances. So, where else might he pop up? Thor: The Dark World? Captain America: The Winter Soldier? Or maybe a spin-off of his own? As we can't get enough of Ruffalo's Hulk, we'd be thrilled for all three.
Staff writer at CinemaBlend.
Your Daily Blend of Entertainment News
Thank you for signing up to CinemaBlend. You will receive a verification email shortly.
There was a problem. Please refresh the page and try again.