Roger Ebert Weighs In On Why Movie Revenue Was Down In 2011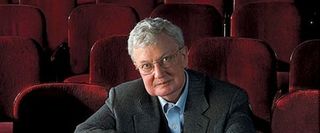 Last week we shared the report that movie attendance was down in 2011. I included my own personal gripes with the cost of going to the theater, and some of you chimed in with your reasons for seeing fewer movies on the big screen, whether it was due to the cost, preferring to wait for blu-ray, preferring TV, or because you don't like dealing with people.
Movie critic Roger Ebert had a few things to say on the subject of lower movie attendance. In fact, he came up with six reasons why movie revenue is dropping, which he shared on his site, all of which are valid points. From the lack of an Avatar-like must-see movie, to the high cost of tickets (and added cost for 3D), to cell-phone users and high refreshment prices, he breaks down a number of reasons why people were probably forgoing the theater experience last year. On the subject of refreshments, he mentions the lack of a "small" option for popcorn, stating, "Today's bucket of popcorn would feed a thoroughbred." I'll agree with him there. The same can probably said for the buckets of soda most theaters offer, although the amount of candy included in the tiny packet tucked inside the oversized rectangular box feels like the opposite situation, especially given the cost of it.
Ebert also addresses the competition from other forms of delivery, which brings us to the subject of Netflix and people preferring to save some money or forgo having to put up with other people by waiting until the film is available to watch at home. "TV screens are growing larger and cheaper," Ebert notes. "Consumers are finding devices that easily play internet movies through TV sets. Netflix alone accounts for 30% of all internet traffic in the evening. That represents millions of moviegoers. They're simply not in a theater."
His last point raises the issue of what's available in theaters. Excluding major cities, a lot of the big theaters aren't showing independent, foreign or documentary films. Thanks to Netflix, movie fans now have access to a lot of independent movies that they might not otherwise have the opportunity to rent or see in the theater. Ebert elaborates on that rather concisely, stating:
He wraps up his blog post by pointing out more of what movie fans are likely to agree with: "The message I get is that Americans love the movies as much as ever. It's the theaters that are losing their charm."
Ebert sums it up perfectly with that comment. As someone who used to visit the movie theater at least once a month on average, whether to see a must-see blockbuster hit or simply because I just felt like going to the movies, I'd love to start going back again just as frequently, but it's hard to justify the cost, especially when there are other, more affordable options. It'll be interesting to see if theaters consider taking a new approach to their pricing and movie availability, or if they will continue to try to charge more to offset the lower ticket sales.
In the meantime, Roger Ebert's full list is definitely worth a read.
Kelly joined CinemaBlend as a freelance TV news writer in 2006 and went on to serve as the site's TV Editor before moving over to other roles on the site. At present, she's an Assistant Managing Editor who spends much of her time brainstorming and editing feature content on the site.
Your Daily Blend of Entertainment News
Thank you for signing up to CinemaBlend. You will receive a verification email shortly.
There was a problem. Please refresh the page and try again.