Spectre: Everything About James Bond's New Movie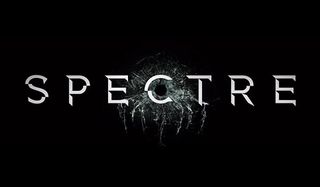 The James Bond movie franchise is now more than 50 years old, but age is in no way slowing it down. The great spy series is as popular as it ever was, and anticipation for espionage adventure is at an extreme high thanks to the forthcoming release of Spectre. The brilliant and daring 007 is ready to go toe-to-toe with his greatest nemeses, and we're excited for every moment.
You can get a taste of what to expect with the final trailer embedded below:
So what is the new James Bond movie about? Who is making it? What are returning characters up to, and what can we expect from the series' new faces? We've broken all of that down in our What We Know So Far guide below!
The Story
MGM, Eon Productions and Sony seem to have a lot of confidence in the work of John Logan, Neal Purvis and Robert Wade, as they have brought them back for another round of James Bond storytelling (the second for Logan, and the sixth for the team of Purvis and Wade). The movie will begin with a big action sequence set during the Day of the Dead in Mexico City, but it will see things go seriously rough for Daniel Craig's 007. It's after this incident that he receives a cryptic message from a former associate that puts him on the path of a sinister organization: Spectre. We once again are in store for another globe-trotting adventure, as various clues and action sequences will take Bond to places like Austria, Italy and Morocco.
The Director
There's a long tradition of filmmakers taking the helm of more than one James Bond movie (a total of 12 directors have helmed the previous 23 installments), and Sam Mendes will be a part of that tradition with Spectre. With Skyfall, the man crafted one of the most beautiful and well-executed action movies of recent memory, so it was a surprise to very few that producers Barbra Broccoli and Michael G. Wilson reached out to him. It wasn't a total slam dunk that he would return just a few months after his last 007 film's release, but he's been officially at the helm since July 2013
James Bond
Daniel Craig has now been playing James Bond for nearly a decade, and in that time we've seen the character go from first getting his 007 status to becoming a weathered and tired veteran. The events of Skyfall nearly pushed him to his end, but nobody ever expects the great super spy to ever give up his job protecting queen and country. Given the way things go in Mexico City, and what we've seen in footage, it doesn't sound like the film will feature him having the greatest relationship with MI6, but that certainly won't stop Bond from trying to protect it and the entire world. And while many have continued to wonder who could potentially replace Craig as the next incarnation of the hero, it doesn't look like Spectre will be his last go-round, as he still has one more feature left on his studio contract.
Franz Oberhauser
We have been kept very much in the dark when it comes to details about Christoph Waltz's role as Franz Oberhauser in Spectre, but as far as we can tell, he definitely isn't Ernst Stavro Blofeld. Footage that we've seen and comments made from people involved with the production have suggested that the guy is the head of the movie's titular evil organization, and apparently he has deep ties to James Bond's past (describing himself as the author of all the hero's pain). It also seems that he's been lurking around in the shadows for as long as we've known Daniel Craig's version of 007, but has kept hidden from site and just out of reach. As a result of this, we're just fascinated to learn what his ultimate plan is for the super spy.
M
Skyfall saw the end come to a particular era, as Judi Dench concluded her time as M after a seven film and 17 year-long run. The end of the film also saw the esteemed mantle – representing the head of MI6 - passed on to Ralph Fiennes' Gareth Mallory, who will now be in charge of sending Daniel Craig's James Bond around the world to stop terror. Unfortunately, things kind of get off to a rocky start in Spectre. Not only does Bond wind up going rogue and orchestrate some kind of international incident in Mexico City, but M must also battle political forces that are working to try and close the espionage agency's doors forever.
Eve Moneypenny
The name of Naomi Harris' character was kept a mystery for most of Skyfall, but it was in the movie's final moments that it was revealed that she actually plays a very key role in the history of the James Bond franchise. A part originated by actress Lois Maxwell – who starred in 15 different Bond movies during her career – Eve Moneypenny was first introduced as 007's personal assistant, but you should expect her just to be sitting behind a desk in Spectre. Discussing the character during the production earlier this year, producer Barbara Broccoli described, "This Moneypenny is very active. She is key to the story and key to helping Bond on his mission." We're still waiting on the "how," but that's probably something that we won't learn until we're actually watching the movie.
Q
Daniel Craig's James Bond went through two full movies without having anyone committed to outfitting him with awesome gadgets, but fortunately that's a problem that was fixed in Sam Mendes' Skyfall. Actor Ben Whishaw brought back the role classically played by the great Desmond Llewelyn, and he'll be back to his old tricks in Spectre. Thus far, trailers have only revealed one new toy that 007 will get to play with – a super sleek new car – but we fully expect that the film will have plenty of surprises in store for that department. I personally have my fingers crossed for at least one thing that comes out of the super spy's watch.
Mr. Hinx
James Bond has faced off with many notable villains over the years, but one could make the argument that some of the evil henchmen he's gone toe-to-toe with are even more memorable. In the tradition of characters like Richard Kiel's Jaws and Harold Sakata's Oddjob, Spectre will introduce audiences to Dave Bautista's Mr. Hinx. The actor has described his role being a mix of both brains and brawn, and footage from trailers have suggested that he will be a very capable adversary for Bond. The only thing we don't really know at this point is exactly what his special kind of hook will be. He doesn't have metal teeth, and throwing that hat probably wouldn't be very effective, so what could it be?
Madeleine Swann
When it comes to Lea Seydoux's character in Spectre, we know she is named Madeleine Swann, we know that she's a doctor… and that's pretty much it. Trailers have suggested that she has information that James Bond needs about the eponymous terrorist organization, but what hasn't been made immediately clear is whether she is playing for the good guys, playing for the bad guys, or pretending to play for the good guys while playing for the bad guys, or vice versa. Either way, the actress is another member of this cast joining an incredible legacy – specifically the legacy of "Bond Girls" – and it's a place in cinema history she will share with…
Lucia Sciarra
Monica Bellucci will be joining Lea Seydoux as Spectre's second Bond Girl, Lucia Sciarra, but one could say that we actually know even less about her role. Every image we've seen of her, including the one above, shows her as a woman grieving the death of her husband – though the cast and filmmakers also haven't been subtle about the idea of her being just a tad bit mysterious and holding on to one or two secrets. How will she wind up fitting into the film's larger plot? That seems to be a card that the production is playing close to the chest, and won't have an answer until early November.
Mr. White
After being established as a recurring villain, featured in both Casino Royale and Quantum of Solace, Jesper Christensen's Mr. White took a hiatus while the events of Skyfall played out – but the shady bad guy is back in action in Spectre. When we last saw him, he was escaping from James Bond after being captured and thrown in the trunk of a car – but from everything we've seen, it doesn't look like he held on to freedom for very long. Footage and stills have suggested that the past few years have been super rough for him, and Bond probably had a pretty key hand in making sure of that (White was, after all, directly involved in the death of Eva Green's Vesper Lynd). We can presume that he has very strong ties to the goings on at Spectre, and should be a pretty rich source of information for 007, provided that he cooperates.
The Theme Song
During his run as James Bond, Daniel Craig has been backed by some truly impressive singers and musicians performing the new theme song, as Chris Cornell, Jack White, Alicia Keys and Adele all brought special little touches to their incarnations. Given the prestigious honor for Spectre is British crooner Sam Smith, who also wrote and produced the song alongside Jimmy Napes. You can give it a listen in the embed below:
The song has been criticized for being slow and lifeless, but at the very least we can hope that it will A) wind up being better in the context of the movie, and B) be backed by a sleek, cool opening credits sequence.
That's all we know about Spectre so far, but stay turned for more updates to this guide, and get ready for the next amazing James Bond adventure to hit theaters on November 6th.
Assistant Managing Editor
NJ native who calls LA home and lives in a Dreamatorium. A decade-plus CinemaBlend veteran who is endlessly enthusiastic about the career he's dreamt of since seventh grade.
Your Daily Blend of Entertainment News
Thank you for signing up to CinemaBlend. You will receive a verification email shortly.
There was a problem. Please refresh the page and try again.