Where We'll See Hugh Jackman As Wolverine For The Very Last Time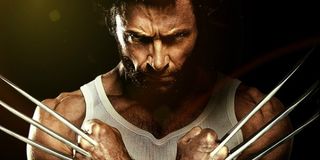 This past weekend, Hugh Jackman dropped a bomb on fanboys and gals across the world: he's only going to appear one more time as Wolverine. The actor has played the adamantium-clawed superhero with attitude since Bryan Singer's first X-Men movie in 2000. Now, nearly 15 years later, he's finally planning his retirement. But which film will be his last? X-Men: Apocalypse or the sequel to The Wolverine?
James Mangold, who directed Jackman in the only good standalone Wolverine movie so far, went on Twitter and confirmed that the upcoming sequel will be his last run.
We already saw the official Wolverine movie Facebook page share Jackman's news, which seemed to hint as much, but now Mangold has confirmed it. This shouldn't come as too much of a surprise, considering Sir Patrick Stewart was talking about joining up with his longtime X-pal as Professor Xavier in the next solo film, but what about Apocalypse? Jackman spoke about returning for the ultimate showdown between mutants and the biggest baddie to ever terrorize the X-Men universe (except for, perhaps, Dark Phoenix). He confirmed a while back that he was returning in some capacity for Apocalypse, while X-Men producers said they're trying to shoot Wolverine 3 and the Days of Future Past follow-up back to back.
Jackman might not be as involved as fans hope in Apocalypse, but it seems likely that we'll see a cameo appearance. We already know that this film will focus primarily on Mystique (Jennifer Lawrence), Beast (Nicholas Hoult), Magneto (Michael Fassbender), and Professor X (James McAvoy). Then, of course, there's all the new blood joining the ranks, like the newly cast Cyclops (Ty Sheridan), Jean Grey (Sophie Turner), Storm (Alexandra Shipp), and Nightcrawler (Kodi Smit-McPhee). So even if Wolverine is involved, the focus will be on continuing the relationships between the First Class crew and developing the new characters coming into the universe.
It also seems likely that the X-Men filmmakers were preparing for the inevitable event of Jackman's last film. With Ryan Reynolds and Channing Tatum headlining their own solo films with Deadpool and Gambit, respectively, 20th Century Fox now has two leading men to move the franchise ahead.
As for Wolverine 3, Mangold continues to work hard on the story with writer David James Kelley, as he gets closer to a production start date. After Stewart made his revelation, we asked Jackman for further comment on the matter, though he remained vague. Still, he did confirm that they are looking at a particular comic book storyline to adapt.
Wolverine 3 is scheduled for release on March 3, 2017.
Your Daily Blend of Entertainment News
Your Daily Blend of Entertainment News
Thank you for signing up to CinemaBlend. You will receive a verification email shortly.
There was a problem. Please refresh the page and try again.