How Many More Wolverine Movies? Hugh Jackman Just Told Us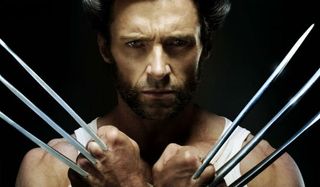 Last we heard from Hugh Jackman, he made it fairly clear he did not want to give up his signature role as Wolverine in the X-Men franchise. But, looks like Jackman may be letting go of his adamantium claws a little sooner than we had previously thought.
Jackman has spoken, "ONE LAST TIME". And I think it is pretty safe to assume that this is in regards to his final solo-Wolverine film since word is he will only be making a quick cameo in the upcoming X-Men: Apocalypse. Though it's hard to say goodbye to one of the original X-Men of the film franchise, Jackman has certainly paid his dues. This year marks the 15th anniversary of his role as the smart-mouth Logan with his first turn back in 2000 in Bryan Singer's X-Men. Since then, Jackman reprised his role in a number of films including the older generation of X-Men 2 and X-Men: The Last Stand, the newer generation of X-Men: First Class and X-Men: Days of Future Past, and two solo films, X-Men Origins: Wolverine and The Wolverine.
The third, and untitled Wolverine film is not scheduled to come out until 2017, so we'll first see Jackman during his cameo in Apocalypse and potentially another cameo in the Deadpool film both scheduled for 2016 but it sounds like the following year will be the last. This is certainly not to say that the character of Wolverine is gone for good from the cinematic universe. Even Jackman admitted that he knew someday they'd recast the role with another actor. Because while Wolverine may possess a mutant healing power that allows him to recover and slow the aging process down, unfortunately Hugh Jackman isn't so lucky. (Although, for a 46-year-old, the man looks pretty darn good!)
When we think of Wolverine, the picture that comes to mind is most naturally Hugh Jackman. We've started to see different versions of other original X-men, but no one stands the test of time like Jackman and his portrayal of the brooding Logan. It's been seven films, which would seem like too many for one recurring character, but when it comes to Wolverine, we could've seen Jackman continue forever. Let's just hope that with his final showing of the cigar-smoking badass is one for the books.
The final Wolverine film has not been given an official name yet, but is dated at March 3, 2017. James Mangold (The Wolverine) is rumored to be directing with David James Kelly on board to pen. Also, Patrick Stewart has teased his own involvement in the film, so there is plenty to look forward to.
Your Daily Blend of Entertainment News