Your 2014 Reading Guide: 14 Great Books About To Become Movies

Every year, hundreds of movies with sizeable budgets and big aspirations are released into theaters. A sizeable portion of these are based on books, which inevitably leads fans of both mediums to decide whether or not to read or watch first. Personally, I like reading first because I like to go into a movie wondering how the writers, directors and actors will interpret the source material and whether they see the characters the same way I do. If you're like me, you should be pleased to know there are a ton of books being turned into films over the next few years. Unfortunately, that means you need to head to the library sooner rather than later to get started.
What follows is a list of fourteen books whose film adaptations are either already in production or quickly heading in that direction. Some of them probably aren't your cups of tea, but if you look hard enough, I guarantee you'll find a few gems among this pile. Beyond that, you'll probably hit on a few classics worth rediscovering too.
Get out your monocles and get excited. Here's your 2014 reading list…
The Giver By Lois Lowry
Status: Pre-production, but The Weinstein Company has already boldly given The Giver a premiere date. It's scheduled to hit theaters on August 15, 2014.
Who's Involved: Some major talent is involved with The Giver. Bill Cosby purchased the right for the movie adaptation of the book all the way back in 1994. So far, Salt director Phillip Noyce has signed on to helm the adaptation, and Meryl Streep, Jeff Bridges, Alexander Skarsgard, and Cameron Monaghan are all on board to bring the characters to life. The coveted role of protagonist Jonas will go to relative newcomer Brenton Thwaites, who is mostly known for the TV series Home and Away. House of Sand and Fog writer and director Vadim Perelman is behind the screenplay and has been attached to the project since 2006.
Why you should read the book first: Elmore Leonard's famous 10 rules of writing features the line, "Don't go into great detail describing places or things," leading into a joke about how Margaret Atwood is an exception. Lowry isn't Atwood, and she isn't typically a flowery writer, but The Giver is a book that is chock full of the most nuanced of descriptions explaining everyday life in a utopian society that may not be so utopian at all. Even if the movie capably gets across the book's society, we'll be missing some of its greatest descriptions. The Giver's been a key piece of writing in children's literature for two decades, but its greatest achievement might be that it's a worthy read for anyone to pick up at any time.
The Graveyard Book By Neil Gaiman
Status: Has been in development since 2009.
Who's Involved: The film's been in development for a while, but last year, we got word that the project would switch from animation to live action. Ron Howard is currently circling as a likely director.
Why you should read the book first: Gaiman's premises are often original, and The Graveyard Book is no exception. The story is one of ghosts and orphans, friendships, monsters and moral choices and there's little doubt that Gaiman's most important concepts will come across on the big screen. Still, like most mythology and monster-laden fantasies, there's also little doubt that many of the lovely details that make the book so special will need to be condensed. If you can get your hands on the Hugo, Newbery, and Carnegie winner, we highly suggest you add this instant classic to your reading list.
Gone Girl By Gillian Flynn
Status: The movie is currently filming, with Twentieth Century Fox recently locking in a 2014 release date. The film is expected to hit theaters on October 3, 2014.
Who's Involved: Who's not involved? Seriously though, Rosamund Pike and Ben Affleck are set to star in Gone Girl, with Tyler Perry, Neil Patrick Harris, Missi Pyle, Kim Dickins, Patrick Fugit and Casey Wilson all lending their names to the film's credits. Reese Witherspoon, Bruna Papandrea and Leslie Dixon are producing the film. Plus, Fox has locked in a director who is no stranger to book adaptations to direct. The Girl with the Dragon Tattoo's David Fincher is lending his directorial expertise to this one.
Why you should read the book first: Flynn's early career as a pop culture writer shows rarely throughout the course of Gone Girl. Instead, the book is more of a psychological thriller following the lives of an unhappily married couple and the hijinks that occur after the wife, Amy, disappears. One of the most exciting things about Gone Girl is its framing, which is told in a couple of parts and features sections based around Nick's perspective and sections focused on Amy's old diary entries. All of this framing will need to change for the big screen, but luckily for fans, Flynn has written the adaptation herself. You can check out the first image from the film, here.
Divergent By Veronica Roth
Status: The film is in post-production and will be one of the first adaptions on this list to hit theaters. Divergent is expected to get a widespread release on March 21, 2014.
Who's Involved: The Illusionist director Neil Burger is directing the first film in the brand new franchise based on a popular set of Young Adult novels. The Spectacular Now's Shailene Woodley and Miles Teller are reuniting for the film, with Kate Winslet, Jai Courtney, Mekhi Phifer, and Ashley Judd all signed on. Additionally, British actor Theo James, who briefly played a Turkish diplomat who met an untimely end on Downton Abbey, will star.
Why you should read the book first: Divergent is one of a trilogy of books that are easy to read and hard to put down. If you don't mind spoiling the film's plot a few months before release, you can power through the first book and the second and the third, while you wait for Allegiant to get made and Divergent to hit theaters. The books are about a future world where a society is split into one of five factions that will determine a person's role. You can check out the first trailer for the film and decide if the subject matter is up your alley.
The Maze Runner By James Dashner
Status: The Maze Runner has been in post-production for a little while. The flick was initially expected to hit theaters next month, but the release date has been pushed back by Twentieth Century Fox to next fall. The Maze Runner is now expected to hit theaters on September 19, 2014.
Who's Involved: The film is Wes Ball's big directorial debut, and it hinges on a cast of young actors to be successful. Hopefully he found them in We're the Millers' Will Poulter, Game of Thrones' Thomas Brodie-Sangster and Teen Wolf's Dylan O'Brien.
Why you should read the book first: The Maze Runner follows the current trend of popular dystopian fiction for teens. With deadly creatures at the forefront and death on the line for a group of young men in a creepy, maze-filled area known as The Glades, The Maze Runner is sort of like a cross between The Lord of the Flies and The Hunger Games. The book's a quick read, and if you were stoked for the movie, reading the book should stave off impatience for some time.
A Most Wanted Man by John Le Carre
Status: The film is completed and is set to hit theaters on January 19, 2014. That's not the best theatrical slot for a film, but if Woody Allen can find success in January, hopefully Anton Corbijn can, too.
Who's Involved: Espionage writer John Le Carre's works are once again a hot commodity, thanks to the success of Tinker Tailor Soldier Spy. The latest was adapted for the big screen by Andrew Bovell and will star Phillip Seymour Hoffman, Rachel McAdams, Robin Wright and Willem Dafoe.
Why you should read the book first: Le Carre's spy stories are complex and filled moral intrigue as well as political ambiguity. The story is a take on the real-life tale of Murat Kurnaz, a Turkish man living in Germany who was taken to Guantanamo Bay after being mistaken for a terrorist in the early 2000s. The book takes a look at American foreign policy, as well as the decisions that are made when the stakes and emotions are running high. Since Le Carre's books offer a lot of mental insight into his characters, you should try the book before heading into the theater.
Fallen By Lauren Kate
Status: The film is in pre-production, and is currently slated to hit theaters in 2014.
Who's Involved: The Lucky One and Snow Falling on Cedars director Scott Hicks is helming Fallen, and the screenplay adaptation was put together by Nichole Millard and Kathryn Price. So far, Addison Timlin and Jeremy Irvine are attached to star.
Why you should read the book first: Kate's book has inspired plenty of positive but also plenty of negative reviews. It's one of those love it or hate it sort of endeavors, but it will not doubt get a bit of a different treatment when Scott Hicks brings it to the big screen. The story is about a girl who is sent to reform school and encounters a young man who just may be the (supernatural) love of her life. As far as supernatural love stories go, this one certainly has more pizzaz than the Twilight series, although it has fewer love triangles. Plus, like many of the YA novels being turned into films, this one is part of a series of novels. So, if you like it, there's plenty more where that came from.
Serena By Ron Rash
Status: The film was completed some time ago, and has now earned a tentative release month of April, 2014.
Who's Involved: Susanne Bier directed the film, which teams up the dynamic duo of Jennifer Lawrence and Bradley Cooper, who play a couple unable to bear children. Rhys Ifans, Toby Jones and Sean Harris are also in the film.
Why you should read the book first: Ron Rash is a man who is very well-acquainted with getting lush amalgamations of words onto the page. He sometimes writes poetry or short stories, but he's at his best when he really gets to flex his writing muscles and put together deliciously complicated characters. Serena Pemberton is a tough woman, born and bred in Depression era North Carolina, but although she's a tough cookie, there's more to her than it might first seem. Simultaneously a novel about a family and its challenges in the south and a page turner, this one is worth a read before you pay the price of a theater ticket.
Vampire Academy By Richelle Mead
Status: Vampire Academy is currently in post-production; the film is expected to hit theaters on Valentine's Day, 2014.
Who's Involved: Mark Waters is directing the film and his brother Daniel Waters wrote the screenplay based on Mead's book. The story is one about a boarding school for vampires and half-vamps, so there are a lot of young actors and actresses involved. Sarah Hyland, Olga Kurylenko, Zoey Deutch, Joely Richardson, Cameron Monaghan, Sami Gayle and (randomly) Gabriel Byrne all appear in the film.
Why you should read the book first: A lot of books over the last several years have focused on vampires and vampire lore. However, Mead's Vampire Academy series offers its own complicated mythology, and if you get a chance to delve in before the flick heads to theaters, it should be much easier to just enjoy the story about the Moroi vampires and the Dhampirs without having to ask your seat partner too many questions. If you are too lazy to look into the lore, at least check out the wiki devoted to it.
The Fault In Our Stars by John Green
Status: The Fault in our Stars is currently in post-production, scheduled for release on June 6, 2014.
Who's Involved: Josh Boone is directing, while current it-girl Shailene Woodley has signed on for the lead role of Hazel, a young woman dealing with a dangerous case of thyroid cancer. At a cancer support group, Hazel meets a young man named Augustus, who will be played by Ansel Elgort. The two eventually meet cute and are able to change each others' lives. Willem Dafoe, Laura Dern, Nat Wolff and True Blood's Sam Trammell also star.
Why you should read the book first: John Green is currently the king of the Young Adult genre, but you may like him a little more due to his Vlog, Mental Floss. Ah, now I have you interested? His teen story is a novel that capably transcends generations, thanks to its witty nature and its wild storytelling, which somehow manages to spin a yarn about love, cancer, growing up quickly, going on adventures and just figuring out exactly who you are. You may be the type of person who scoffed at many of the other YA examples on this list, but even if you are, please don't write this one off too quickly.
In The Heart Of The Sea By Nathaniel Philbrick
Status: Release date is already set, despite the fact the film won't drop until 2015. That's some time away, but it seems as if the studio has a release date locked. The film is expected to hit theaters on March 15, 2015.
Who's Involved: In The Heart Of The Sea is director Ron Howard's next film, and he's already signed on a few interesting names. Chris Hemsworth, Cillian Murphy, Brendan Gleeson, Tom Holland and Sam Keeley are all set to star in the flick. Last we heard, Harry Potter alum Frank Dillane and Skyfall's Ben Whishaw were also signed on.
Why you should read the book first: First of all, it could be quite some time before this project comes together, so if you are interested at all, reading the book could tide you over. Secondly, In the Heart of the Sea: The Tragedy of the Whaleship Essex is an excellent story, told from the perspective of a crew that is stranded after a sperm whale runs into their ship. It's an adventurous perspective, and just the sort of seafaring adventure that can let you get lost in your thoughts for a while.
Far From The Madding Crowd By Thomas Hardy
Status: Far From the Madding Crowd is currently in post-production, and the Fox Searchlight film is expected to open this year.
Who's Involved: The film sports a top notch cast, including Carey Mulligan, Juno Temple, Michael Sheen and Tom Sturridge. Additionally, the screenplay was put together by One Day writer David Nicholls.
Why you should read the book first: Thomas Hardy's 1874 book was his first major literary success, telling a story about a sheep herder, a wealthy woman, a gambling husband and a lot of complicated and often luckless situations. It's set in rural England and features plenty of pastoral settings, which might make it seem a little unexciting. Readers should have no fear, however. Hardy is a master of drama drama, and there are enough tragic components and cautionary tales to keep even the most apprehensive of readers turning pages.
If I Stay by Gale Forman
Status: The film is currently in post-production and will open sometime later this year.
Who's Involved: This one's a little light on well-known cast names, but Kick-Ass 2 actress Chloe Grace Moretz is headlining the film, along with The Killing's Mireille Enos. R.J. Cutler is directing and Shauna Cross adapted the book into a screenplay.
Why you should read the book first: What To Expect When You're Expecting writer Shauna Cutler has some experience turning seemingly non-filmable books into movies. Still, If I Stay is going to be a tough one to make sense on the big screen. The bleak tale follows a 17-year-old girl who hovers between life and death after a horrible car crash. It's an emotionally rich book that will undoubtedly bring different things to the table when it is revised for film.
Fifty Shades Of Grey By E.L. James
Status: The film recently went into production, and now that the movie's leads are locked, it's gearing up for a 2015 release.
Who's Involved: Nowhere Boy director Sam Taylor-Johnson is shooting the film, and after a lengthy search for the perfect leads, Jamie Dornan and Dakota Johnson have signed on as famous lovers Christian Grey and Anastasia Steele. Other key players in the new movie include the recently cast Marcia Gay Harden and Rita Ora, as well as Luke Grimes, Eloise Mumford, Victor Rasuk, and Max Martini.
Why you should read the book first: Hailed as poorly written popular fiction, Fifty Shades of Grey is notable for the hearts it has captured and the mothers it has made swoon. It's a book that can't be kept on library shelves—either because all the copies are checked out or because certain factions of the population are busy trying to ban it. If there's anything I've learned in life, it's that it's always good to read banned books. This one is notoriously erotic, and while there will be an NC-17 version of the film released (an R-rated version is also being made), I don't think the juicy details will quite flesh themselves out in such a shocking manner on the big screen. At the very least, it's probably best to be prepared for all the BDSM.
Your Daily Blend of Entertainment News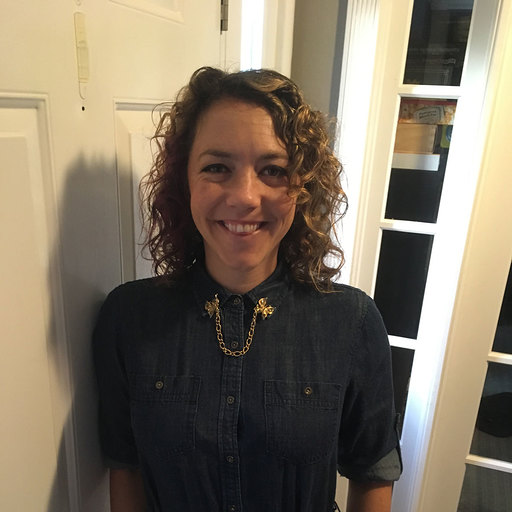 Reality TV fan with a pinch of Disney fairy dust thrown in. Theme park junkie. If you've created a rom-com I've probably watched it.