9 Awesome Movies You Need To Watch Before They Leave Netflix In August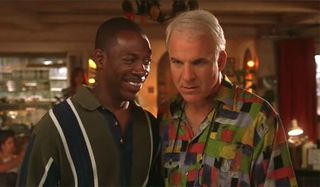 Next month, Netflix will have some really fantastic movies available for streaming, but whenever new titles become available, that means it's also time for certain contracts to expire. As a result, there are some great films that will be leaving Netflix in August, but the good news is that there is still time to watch a bunch of them.
With the end of July fast approaching, we've plucked out 9 awesome movies that will be departing the Netflix streaming service next month, and recommend checking them out in the next few days. Read on to see what titles are standing on the knife's edge!
Bowfinger
It's no secret that Hollywood loves making movies about making movies, and there are some genuine classics that fall into this category, but Frank Oz's Bowfinger is better described as an under-appreciated gem. The feature is arguably Eddie Murphy's best comedic work post-1995 (which admittedly isn't an incredibly high bar), but he puts in an honestly great dual performance as both an unhinged, paranoid star, and his dorky, slow twin brother. With Steve Martin at its center as an Ed Wood-level dreamer just trying to get his big break, the film has a sincere optimism to it that is well balanced by its chaotic ridiculousness. If you consider yourself a cinephile but haven't seen this one yet, make a plan to check it on Netflix before it leaves in August.
The Pursuit of Happyness
No one doubted Will Smith's drawing power at the box office. But I'm not sure we fully understood his range and power as a dramatic actor until The Pursuit of Happyness -- even though he received an Oscar nomination in 2002 for Ali. Earning his second Best Actor nod, Smith plays Chris Gardner, a well-intentioned father struggling to provide the best life for his son (Smith's own son, Jaden), while also trying to change careers and break into the world of high finance. A little manipulative, but just try to get past the scene in the bathroom without crying your eyes out. Nearly impossible.
The Sandlot
The early 1990s was a weirdly big time for baseball movies aimed at kids, with Angels in the Outfield, Rookie of the Year, Little Big League and more coming out in the span of just a couple of years. Of all those movies, however, The Sandlot is the best title of that group -- and sadly it will soon be leaving Netflix. From pining after Wendy Peffercorn, to the big battle against The Beast, the movie is filled with wonderful and memorable moments, and it will surely be a film that audiences of all ages will enjoy for decades. If it's been a minute since you've seen this one, we definitely recommend a rewatch.
Zathura
Technically a sequel to Jumanji, the whimsical and effervescent Zathura adapts another Chris Van Allsburg book to the big screen, this one about siblings playing a sci-fi game and unleashing all sorts of interplanetary chaos on their suburban home. A pre-Twilight Kristen Stewart entertains as a surly babysitter, and Dax Shepard steals scenes as a clueless astronaut pulled out of the game. But the star is director Jon Favreau, who was coming off of Elf but showed how he could mix humor, action and special effects into one combustible and wildly entertaining concoction. The seeds of Iron Man and The Jungle Book are sprinkled through Zathura, so catch up with it now.
Inside Man
Back in 2006, director Spike Lee decided to take a whack at making a big blockbuster heist film -- a project unlike anything he'd ever done -- and the resulting feature was a smashing success. That movie was Inside Man, starring Denzel Washington, Clive Owen, and Jodie Foster, and it stands as one of Lee's best pieces of work. Minus a few plot holes, the script is clever and fun, as it finds a way for you to simultaneously root on both the criminals and the cops. It's twisty and turn-y in all the right ways, bolstered by a fantastic group of performances from an excellent ensemble (filled out with Christopher Plummer, Willem Dafoe and Chiwetel Ejiofor).
Mr. Peabody & Sherman
Between Zootopia, Finding Dory, and The Secret Life of Pets, 2016 has been an absolutely massive year for the world of animation, but if you're looking to kick back with a cartoon movie at home in the next few days, you may want to give Mr. Peabody & Sherman a whack. A feature length story centering on the beloved Rocky & Bullwinkle characters, the film is a big time-traveling adventure that got a warm critical reception when it came out a few years ago, and features a stellar voice ensemble including Ty Burrell, Stephen Colbert, Leslie Mann, Stanley Tucci and more.
The Nutty Professor
If you're possibly looking to do a fun Eddie Murphy double feature this summer, we recommend pairing the aforementioned Bowfinger with the comedian's hit 1996 remake of The Nutty Professor. Sure, there are parts of it that are silly, and occasionally just a bit too stupid, but it's once again a great example of Murphy showing his range by taking on multiple roles. At the very, very least you should be able to appreciate the Oscar-winning makeup work done by Rick Baker, and some great scenes with Dave Chappelle.
Addams Family Values
History has shown us time and time again that comedy sequels are tremendously hard to make, with filmmakers constantly struggling with repeating ideas and jokes, but Barry Sonnenfeld's Addams Family Values is one that legitimately works -- supported by the fact that it's built on a pre-existing franchise. The movie reassembles its pitch perfect cast (with Raul Julia, Anjelica Huston, Christina Ricci, and Christopher Lloyd as notable standouts), and it succeeds just in toeing the line between ghoulish and funny that made The Addams Family popular in the first place.
The Replacements
If we're being totally honest, Netflix isn't actually getting rid of a whole lot of great movies in August -- which is pretty much why Howard Deutch's The Replacements was able to find its way on to this list. That being said, if you're looking to watch a dumb football movie in the next few days, you could do worse. The plot is simple and it utilizes more than a few clichés, but the film does feature a fun ensemble cast, and Keanu Reeves puts on a charismatic turn as the underdog QB who has the heart needed to win the day.
Your Daily Blend of Entertainment News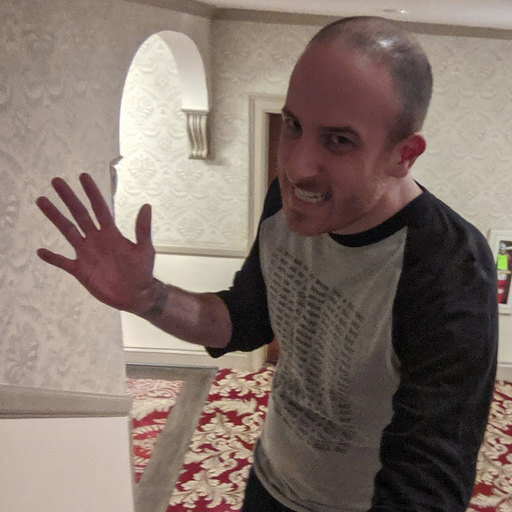 Assistant Managing Editor
NJ native who calls LA home and lives in a Dreamatorium. A decade-plus CinemaBlend veteran who is endlessly enthusiastic about the career he's dreamt of since seventh grade.