11 Great Action Films You Can Stream On Netflix Now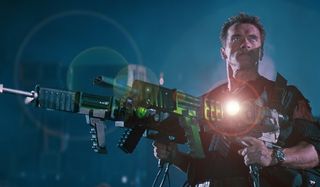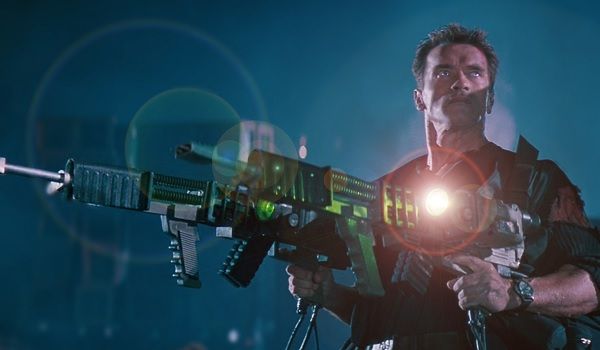 The Netflix Instant universe is vast, and full of many delights from all corners of cinema. Chances are, if you're in the mood for a certain genre, there's at least 11 movies that'll scratch the itch. Which is why, on a weekly basis, we here at Cinema Blend will bring you the 11 most interesting offerings in a genre, all of which are available for streaming through your Netflix account.
Last week was our list of 11 out of this world sci-fi films, and this week we're taking it back to where the Action's at! With Jason Bourne resurfacing in theaters this Friday, we're paying tribute to those films that bang, boom, and bust their way off the screen and into your living room! We warn the faint of heart not to continue reading this list, as it may cause enough excitement to overtake our more sensitive readers. As for the rest of you rough and ready readers, prepare for our picks for the 11 best Action flicks to hit Netflix Instant!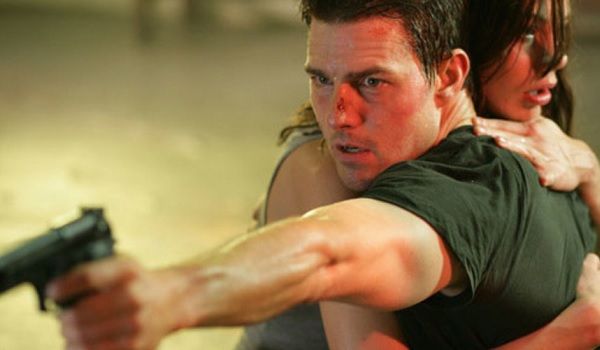 Mission: Impossible III
While Brian DePalma's Mission: Impossible was a hell of an update to the legendary 60's spy saga, John Woo's Mission: Impossible 2 was, for lack of better terminology, a bloody mess. Thankfully, Paramount recruited a TV show creator by the name of J.J. Abrams, hot off of the success of his hit show Alias, to give the franchise the shot in the arm it deserved. From Mission: Impossible III's success, the series would not only find a visual style to latch onto for each of the succeeding films that came after, it also put the series on a trajectory that raised the bar with each of those subsequent films. Action-wise, you'll be treated to such highlights as a gun fight on the Cheaspeake Bay Bridge, some excellent action beats in Shanghai, and Phillip Seymour Hoffman hanging out of a cargo plane!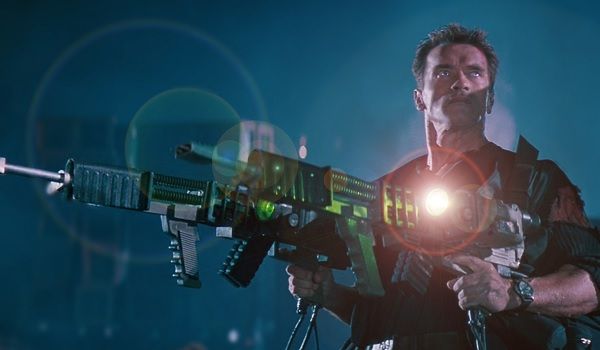 Eraser
When it comes to Arnold Schwarzenegger's career as an actor, there are three phases: his rise and maintenance as a dependable action star, his time as California's governor, and his return to acting as a means to invoke nostalgia. The end of Arnold's initial phase of bankable roles was marked by the film Eraser, a film that couldn't be more from the 90's if it tried. Schwarzenegger plays John Kruger, a man who puts people into witness relocation, and in some cases puts people who are trying to find them in the ground. Nor plane crash, nor alligators, nor electronic pulse rifles can stop Kruger as he protects Vanessa Williams' would-be whistleblower from a villain he really should have seen coming. It's ridiculous, but fun 90's action that you can enjoy with a smile on your face, and a one-liner in your heart.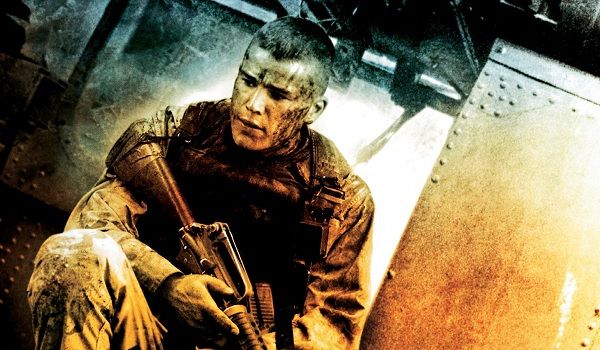 Black Hawk Down
Action isn't always used to entertain, as it can also serve as a visceral backing to a dramatic story. More often than not, such stories take place during a time of warfare, and Black Hawk Down is not only one of the best action films around, it's also one of the most grounded. Based on a 1993 military action in Mogadishu involving U.S. military forces attempting to capture a local warlord, the Ridley Scott directed film chronicles one of the longest sustained instances of combat that didn't involve a full on war. The harrowing heroism of all involved is only compounded by the sense of fatigue that sets in as the conflict progresses. What was supposed to be a simple "in-and-out" operation turned into a hellish scramble for survival, and it is reverently portrayed by an all-star cast that give the subject matter involved its due deference.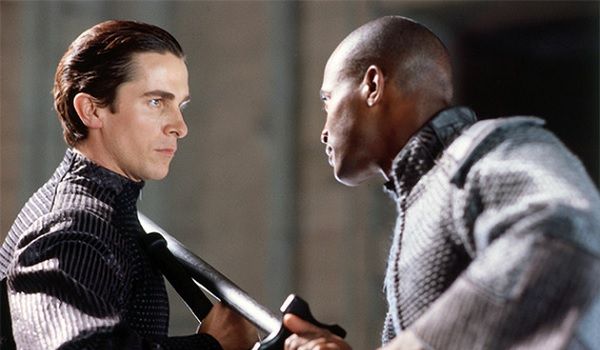 Equilibrium
Besides The Matrix trilogy, the dystopian action thriller has very few champions to call its own. One such top tier title is Kurt Wimmer's cult hit, Equilibrium, which saw Christian Bale, Sean Bean, and Taye Diggs all fighting their way through a world where emotions and art are banned. Bale stars as John Preston, a cleric in a world where a pharmaceutical pall has been cast over the populace, in the hopes of preventing war once and for all. Of course, John eventually starts to get curious, skip his meds, and switches sides in the fight against emotions. Now while the film does have a rather Matrix-y look to it, it does separate itself from its predecessor with one, crucial factor: Gun Kata. Don't Google it, don't watch any clips, just watch the film and let the action brilliance wash over you.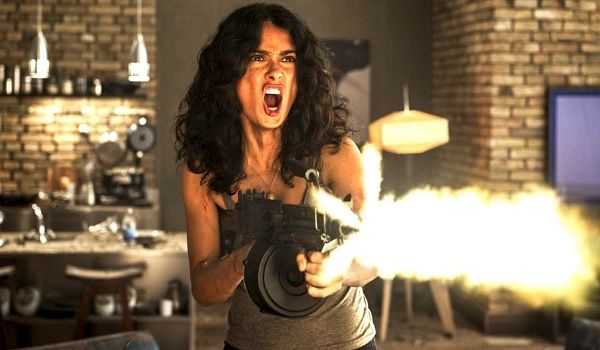 Everly
The action genre could use some more entries that involve enclosed settings, much as Everly does. Salma Hayek plays the titular character, a prostitute who turns out to be working with the police to take down the crime boss that's enslaved her. It's a 92 minute film that uses every second to its advantage, mostly by constraining the action to Everly's apartment, and escalating the level of action with each wave of assailants. Not to mention, Everly represents the rare female-centric action film that manages to kick as much ass as those other films that star more male counterparts. If that screencap above with the ridculously large gun doesn't help sell you on this film, then nothing will.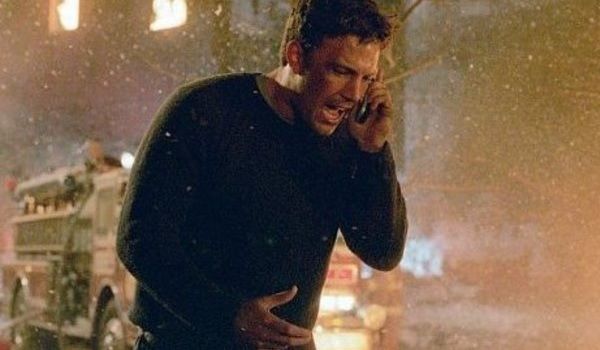 The Sum Of All Fears
Ever since Harrison Ford vacated the role after Clear And Present Danger, the Jack Ryan franchise found itself in a very confused, but still viable situation. The first intended reboot of the franchise, The Sum of All Fears, saw Ben Affleck step into the newly de-aged role of Ryan, who is now an up and coming analyst for the U.S. Government. While Affleck is indeed the star, and has his share of the action to contend with as he hunts down neo-Nazi terrorists, Liev Schrieber's rebooted John Clark steals his scenes of violent action and witty repartee, making us wish that planned spin-off series involving his solo adventures was actually something that happened. If there was one sequence we could send you into this movie anticipating, we'd say John Clark's role in the film's finale would have to be it.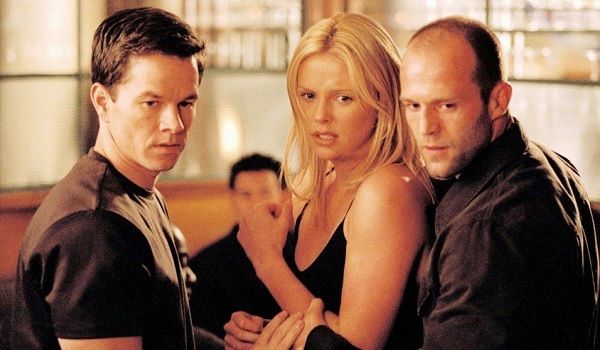 The Italian Job
True story: Fast 8 not only has F. Gary Gray as its director, it also features Charlize Theron and Jason Statham as villains who will, more than likely, have a thing for vehicular combat. The reason we mentions this is because 13 years ago, Gray remade the English comedy classic The Italian Job as an adrenaline packed American action caper, with both Theron and Statham working alongside Mark Wahlberg, and engaging in some fantastic vehicular action. So if this almost classically aged adventure involving a gold heist for the ages is any indication, we're in for a hell of a time when Fast 8 finally makes its way to our eyes and ears. It's fast, it's witty, and it's refreshing for a revenge plot, so The Italian Job is a film that should be racing into your queue as soon as possible.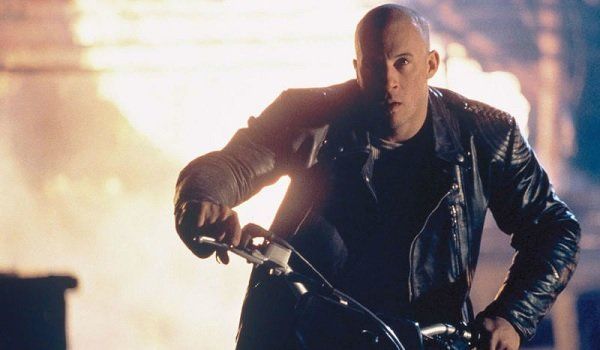 xXx
After years of inaction, and a subpar sequel that didn't involve his presence, Vin Diesel eventually decided that he had to return to The Fast and The Furious franchise, revitalizing the series at just the right time to propel it for several future installments. Perhaps this success is why Diesel has decided to return to the xXx franchise, as we're not too far away from the release of xXx: The Return of Xander Cage. Seeing as the trailer recently dropped online, now's as good a time as any to refresh your knowledge of the original film, which helped put Vin Diesel on the map as an extreme sports athlete drafted to play super-spy and save the world. Feel free to enjoy xXx, but whatever you do skip xXx: State of the Union, as not even Ice Cube and Willem Dafoe could save that turkey.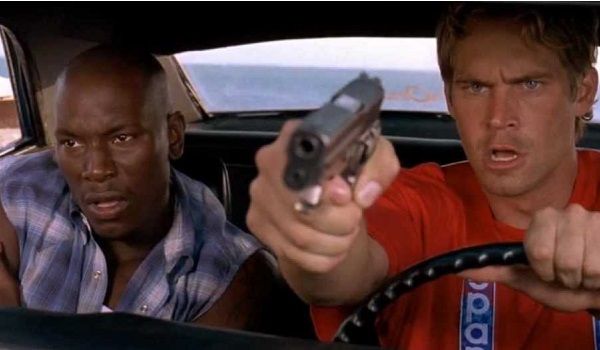 2 Fast 2 Furious
Speaking of The Fast and The Furious franchise, 2 Fast 2 Furious is, indeed, a subpar entry in the Fast and Furious canon. That isn't to say it's a bad film, as it's actually a pretty entertaining installment from when the series was more focused on street racing and criminal investigations. However, compared to the likes of Fast Five and Furious 7, it's hard to look back on this one with the same eyes we saw it with back in 2003. Still, seeing Paul Walker and Tyrese Gibson playing buddy crime-busters for the first time is a treat, and the racing still holds up as a visually exciting affair. Not to mention, 2 Fast 2 Furious introduced Chris "Ludacris" Bridges into the franchise, and if there's anything we should be thanking this movie for, it's that.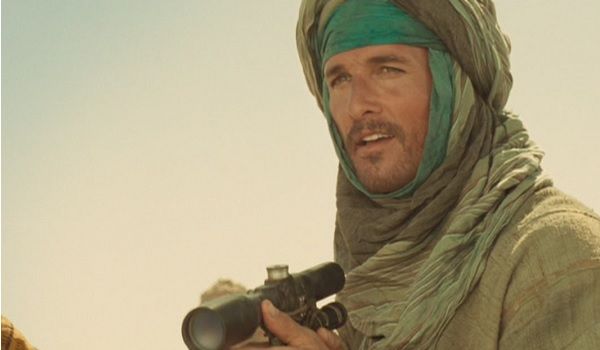 Sahara
Clive Cussler fans, turn away! You're going to absolutely hate us for suggesting Sahara as an actually entertaining affair. While fans of the Dirk Pitt books will tell you the loathe this film, Sahara actually stands pretty well on its own as an action comedy that breezes about with charm and wit. You can thank the incredibly adept trio of Matthew McConaughey, Steve Zahn, and Penelope Cruz for such a pleasant ride, as the three actors light up the screen in a comparatively silly action thriller. If it wasn't for their performances, the film would be a little more unbearable, but thankfully they make up the version of Sahara that exists in this universe. Come for the Indiana Jones / National Treasure like action, stay for the wisecracks and ass-kickings.
Your Daily Blend of Entertainment News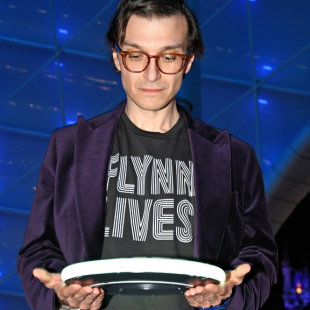 Senior Movies Contributor
CinemaBlend's James Bond (expert). Also versed in Large Scale Aggressors, time travel, and Guillermo del Toro. He fights for The User.