The X-Men 2 Trailer Is Infinitely Better When Done In The Grim Logan Style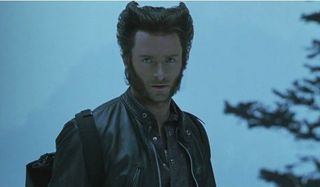 It has been five days since the first trailer for Logan was released and reminded X-Men fans that there is still hope after the disappointment that was Apocalypse. But because the internet is so superb, the haunting trailer for Logan has since inspired a horde of copycat clips of its own. The most impressive of which is the trailer for 2003's X-2: X-Men United re-imagined in the same grim style that made Logan look so appealing. You can check out this brand new incarnation of X-Men 2 by clicking below.
Kudos to YouTuber Sam Ibrahim for creating the above clip. In the about section for the post, Sam admitted that X-Men 2 was, in fact, his favorite from the saga, before adding:
It certainly is that, Samuel. But Sam did cheat a little. Because obviously his combined tribute to both X-Men 2 and the first Logan trailer was always going to be superb. After all, anything that uses a song by Johnny Cash -- especially his most emotional and honest track -- is instantly incredible.
The above X-Men 2 trailer also immediately makes it apparent that not only has Hugh Jackman not aged at all since 2003, but we've also seen Wolverine go through quite a lot over the years. After stepping into the Wolverine-shaped void left by Dougray Scott, who dropped out of X-Men because of scheduling conflicts with Mission: Impossible II, Jackman hasn't looked back.
In fact, Logan marks the ninth occasion that Hugh Jackman has appeared as Wolverine on the big-screen, and it's set to be his swansong, too. No wonder people are getting so nostalgic over the trailer. It amped up the emotion of seeing Jackman depart as the character, while also teasing that it's going to be the most powerful film to revolve around Wolverine yet. You can relive the glory of Logan's first trailer by watching it again below.
Directed by James Mangold, who previously oversaw The Wolverine, Logan is based on the Old Man Logan comic book series from Mark Millar. Set in the near future, where mutants are being hunted down, the story revolves around Hugh Jackman's titular superhero caring for Charles Xavier (Patrick Stewart), as well as protecting a young girl Laura, who is very similar to Logan. We don't have too long to wait until it's with us, though, because Logan will finally be released on March 3, 2017. Bring tissues.
Your Daily Blend of Entertainment News