Wolverine Rumors That The Logan Trailer Just Confirmed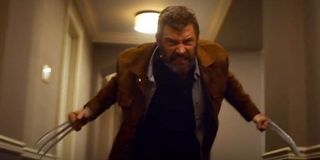 Seeing as how Logan, the third and reportedly final Wolverine movie, opens in March, the film was able to keep a lot of its secrets close to the vest. Well, finally the curtain has been pulled back, and details on Hugh Jackman's farewell Wolverine project have been revealed courtesy of a haunting new trailer for the 20th Century Fox blockbuster.
Only, it doesn't look much like a blockbuster, at all. If that wasn't Wolverine (Hugh Jackman) in the lead role, this first look at Logan could pass for a mid-budget indie that was hoping to make waves at a film festival like South By Southwest. Instead, it's the next chapter in a massive mutant saga bearing the title card Marvel, and ready to let a beloved anti-hero -- played by a massive movie star for the past 17 years -- ride off into the sunset.
Seeing as how everything we thought we knew about Logan was rumor and hearsay up until the trailer dropped, let's run through the key facts that have been confirmed by our first Logan trailer, starting with:
Most of the Mutants are Gone, Likely Dead
This story will be set in the distant future, where Charles Xavier (Patrick Stewart) and Logan (Hugh Jackman) are the last of their kind remaining. We aren't 100% sure WHICH X-Men timeline Logan will follow, but either way, the last time we saw Charles with his team of superheroes -- either in Days of Future Past or Apocalypse -- he was surrounded by Beast, Cyclops, Jean, Storm and the rest. What happened? Are they all dead, as the funeral shot above suggests? We'll have to wait to find out for sure, but mutants are in short supply in James Mangold's Logan.
Logan's Own Healing Powers Are Fading
This whole time, we have been expecting some version of Old Man Logan out of this movie, and while that isn't exactly happening, we are going to get a withering version of Wolverine, and one where his mutant healing powers don't work as well as they used to. One of the coolest special effects associated with Jackman's Wolverine is when we see him get injured, only to have his body magically repair itself instantaneously. Not Logan. Those scars on the hero's back run deep. Hence, the choice of Johnny Cash's Hurt as the trailer theme song. Does this mean he might actually die in this one?
Caliban Is In The Movie
He isn't named in this trailer. But this shot is Stephen Merchant, in character from Logan, and all reports up until this point have named him as Caliban. Caliban appeared briefly in X-Men: Apocalypse, where he was approached by the title villain because of his unique powers. Caliban, in the comics, lived in the shadows as part of an underground mutant society... until he was attacked by Mr. Sinister. This feeds into a rumor that Sinister is going to have a role in Logan -- though nothing in this first trailer confirmed his appearance.
X-23 Comes To Logan And Professor X For Help
We have been speculating on the actress that would be playing X-23 in the last Wolverine movie. Here she is, and now we know why she's part of the story. From what we can deduce -- based on the way the trailer is structured -- this young girl with powers that relate to Logan's, approaches Xavier for help. She's being chased by Donald Pierce and the Reavers (more on them in a second), and Charles sees this as Logan's last shot at redemption. My guess, also, is that this is a torch pass from the retiring Wolverine to a younger mutant, because we eventually see this girl tearing ass through some armed Reavers, so she could get her own action film somewhere down the line (if this movie's a hit).
This Is Donald Pierce. He's A Cyborg
We found out recently that Boyd Holbrook would be playing villain Donald Pierce in Logan, and that he'd be the primary adversary in the film (with, possibly, hints at Mr. Sinister). Pierce usually is associated with the Hellfire Club, a group that was mentioned in X-Men: First Class, and he runs with The Reavers, which are the heavily armed goons in this trailer. Speaking of "armed," Pierce is a cyborg, and the trailer shows off his metal hand as it reaches for his glasses. Very cool. Can't wait to see Wolverine try to claw that arm off.
Logan will be R Rated
Again, something that will have to wait to be confirmed by the MPAA as we get closer, but the international trailer for Logan showed off scenes of violence that have no business in a PG-13 rated film. The rest of the clip didn't show off any R-rated material, though a script page shared by James Mangold was littered with F-bombs. And then producer Simon Kinberg tweeted this:
Real deal R Wolvie? We'll be first in line when this movie opens on March 3, 2017.
Your Daily Blend of Entertainment News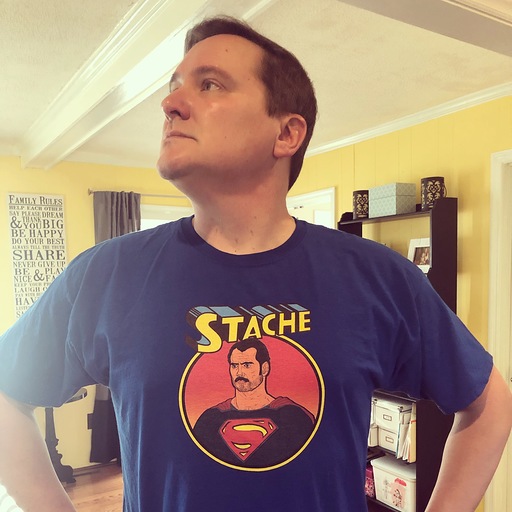 Sean O'Connell is a journalist and CinemaBlend's Managing Editor. Sean created ReelBlend, which he proudly cohosts with Jake Hamilton and Kevin McCarthy. And he's the author of RELEASE THE SNYDER CUT, the Spider-Man history book WITH GREAT POWER, and an upcoming book about Bruce Willis.