New DVD Releases: When To Buy The Latest Movies In December 2016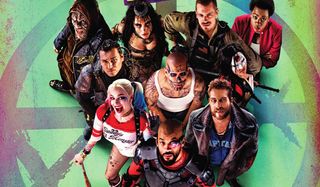 December is the last big push by the major studios for the holidays, and as such we are getting quite a few big releases before the Christmas season rolls around. Among these are a slew of new Blu-ray movies, but also quite a few 4K and TV releases. Some of these are big budget films--Jason Bourne and Suicide Squad among them--while others are smaller, fun releases for a niche audience, such as the Limited Edition Box set for Batman v Superman or the new Oasis project Supersonic. You can take a look at what is coming out in December of 2016, below.
In addition, if you are looking for the November DVD, Digital and Blu-ray releases, head here. Unless otherwise noted in the Digital column, Digital releases are the same days as the Blu-ray and DVD releases.
The Secret Life Of Pets Blu-ray Review
Universal Pictures Home Entertainment has had particularly good success with creating appealing Blu-ray releases, especially for animated movies. A trend in recent years is including "mini movies" that appeal to the kids, a premise we saw with Minions and now with The Secret Life of Pets. While the movie isn't the best Universal and Illuminations outing in recent years, your kids are bound to like it, and it does feature some incredibly fun voice work. Louis C.K. plays a Jack Russell Terrier named Max, Kevin Hart plays a rabbit named Snowball, and Modern Family's Eric Stonestreet is on board as a mixed breed dog, Duke; Max and Duke are simply trying to find their way home through the movie. Jenny Slate, Ellie Kemper, Dana Carvey, Albert Brooks, Hannibel Burress, Steve Coogan and Bobby Moynihan---the latter of which is also great in We Bare Bears---also help to round out the cast and get their own featurette. A few family films have come out over the past few weeks, including Pete's Dragon, but in terms of bonus features geared towards your kids, The Secret Life of Pets knows exactly what sort of movie it is. You can order your own Blu-ray copy, here, although as part of the new trend, 4K is also available.
Jason Bourne Blu-ray Review
Matt Damon spent nine years away from the role of Jason Bourne, so when he came back, we were expecting something special. The latest movie, also directed by Paul Greengrass, who helmed The Bourne Supremacy and The Bourne Ultimatum, hits a lot of notes that fans of the franchise want to see, but it also doesn't pack the punch that some of the other films have had. Well, maybe punch is the wrong word, as the action sequences are superb in Jason Bourne; instead, it's the plot of the new movie that runs a little thinner. The new sequel follows Bourne learning key information about Treadstone,yet again, and then getting chased by the CIA for his troubles. It's certainly worth a watch, and Universal Pictures Home Entertainment's Blu-ray set hits all of the right beats. (it also provides a good forum to advertise for The Great Wall.) Extras on the disc include Matt Damon and others explaining why Jason Bourne was made and why the cast came back (Damon loves "being followed" by the Bourne character). Other bonus features include a look at Bourne's "bare knuckle boxing skills," but the nicest touch is that Matt Damon introduces a lot of the extras. Order your own copy of the film here.
Tuesday, December 6 Blu-ray and DVD Releases
The Secret Life Of Pets
Beauty & The Beast: The Final Season (DVD)
Jason Bourne
The Hollars
Brain Dead: Season One (DVD)
Kicks
Zoo: Season Two (DVD)
Scream Queens- 01 DVD
The Great Gilly Hopkins
The Shannara Chronicles: Season 1
Lego Star Wars: The Freemaker Adventures
The Remains
Don't Think Twice
Phantasm: Ravager/ Phantasm: Remastered
The Unspoken (DVD)
Dead Rising: Endgame
The Bourne Identity/ Ultimatum/ Supremacy/ Legacy 4K
Argo 4K
Jennifer Lopez: Dance Again (DVD)
Eliminators
Call Of Heroes
In Order of Disappearance
Author: The JT Leroy Story
I Am Bolt (DVD)
Mad Max: High Octane Collection
Batman v Superman: Dawn of Justice Amazon Limited Edition Box Set
Week of December 6 Early Digital Releases
Storks
Henry: Portrait of A Serial Killer
Sully
Miss Peregrine's Home For Pecular Children (December 9)
Girl Asleep
Suicide Squad Blu-ray Review
Any superhero movie is generally a huge release on Blu-ray and DVD, and Suicide Squad is particularly exciting thanks to the extended cut that switches some stuff up about the film, which stars Will Smith as Deadshot, Margot Robbie as Harley Quinn, Viola Davis as Amanda Waller, Jai Courtney as Captain Boomerang, Jay Hernandez as Diablo, Adewale Akinnuoye-Agbaje as Killer Croc and Karen Fukuhara as Katana. We've already written extensively about David Ayer's extended cut of the film, but the Blu-ray disc is fun, thanks to a slew of extras that feature a ton of behind-the-scenes information on the "making of" the film. The real win---and the most informative for those who are not super into the comics---is "Task Force X," a featurette looking at the history of the comics and featuring Ayer and the main cast. I was less enamored with "Joker & Harley," considering how that particular relationship played out on the small screen, but Margot Robbie has some interesting stuff to say about her character, so it's not a total wash. There are no deleted scenes with the Warner Bros. Home Entertainment Blu-ray as they are folded into the extended cut, but a Digital copy of the film and Vudu extras are also included. To order your own copy of the movie, head here.
Bridget Jones' Baby Blu-ray Review
More than a decade after Bridget Jones: The Edge of Reason hit theaters, Renee Zellweger returns to the role of the charming and romantically disastrous Bridget Jones. However, unlike its predecessors, Bridget Jones's Baby doesn't follow the next book in Helen Fieldings' series. Instead, we're re-introduced to Bridget, who's in her forties, working hard to succeed in her career and once again single. When she finds herself facing a very unexpected pregnancy, she's faced with the uncertainty of motherhood, not to mention the uncertainty of who the father is. Is it her ex Mark Darcy's (Colin Firth), or the dreamy wealthy American, Jack (Patrick Dempsey)? Typical Bridget Jones shenanigans ensue, which is surely to the delight of the fans of this series. The Blu-ray and DVD set features an amusing alternate ending, as well as the more predictable deleted scenes and a gag reel. There's also a making-of featurette, which features Zellweger, along with Patrick Dempsey and Colin Firth---what more could you really ask for? Order your own copy of Universal Pictures Home Entertainment's big movie here.
Florence Foster Jenkins Blu-ray Review
Once upon a time, Florence Foster Jenkins was a singer who sold out Carnegie Hall. Her voice was, by most accounts, abysmal. More than seventy years after her biggest moment, she now has her own movie. It is, by most accounts including this one, wonderful. It follows the end of the singer and socialite's life, as she sings loud and proud and her devoted husband tries to keep her lack of natural ability from her. That back and forth is oddly touching, and Stephen Frears' latest features numerous wonderful acting performances, most notably from Meryl Streep, Hugh Grant and Simon Helberg. All three earned Golden Globe nominations to go along with a Best Comedy nod for the picture itself, all of which are deserved. The accompanying Blu-ray set, released by Paramount, contains more than enough to please fans, as well. It features retrospectives on the real Florence Foster Jenkins, in addition to deleted scenes, featurettes and more. It might not be quite as memorable as one of the real musician's concerts, but then again, it doesn't seem like anything in the past half century has been. Order it here.
Ben-Hur Blu-ray Review
Few things have the capability to rile up hardcore fans more than talk of rebooting a classic movie. Those announcements can generate plenty of dissension. When it came to Ben-Hur, however, the presiding emotion from moviegoers tended to be confusion. That later manifested itself in poor box office performance, which is a shame since the movie is actually pretty decent. It captures the epic scope of Kirk Douglas' classic version, and while its high notes aren't quite as high, director Timur Bekmambetov's movie still has plenty to say about class and personal relationships. Those viewpoints can be found on the Blu-ray, as well, which includes featurettes, a look at the original movie, deleted scenes and even music videos. Paramount Home Media Distribution's Blu-ray is a fine enough release and if you'd like a copy of the film, you can order it here.
Tuesday, December 13 Blu-ray and DVD Releases
Florence Foster Jenkins
Miss Peregrine's Home For Peculiar Children
Bridget Jones' Baby
The Roddenberry Vault: Star Trek--The Original Series (never-before-seen footage)
Ben-Hur
Fear The Walking Dead: The Complete Second Season
Harley and the Davidsons
Little Men DVD
The Twilight Zone: The Complete Series Blu-ray
Equity
American Gothic: Season One
Southside with You
The Twilight Zone: The Complete Series Blu-ray
Morgan
End of A Gun
Brother Nature
Major League Baseball: 2016 World Series Collector's Edition
Black Christmas Collector's Edition
Week of December 13 Early Digital Releases
American Honey
The Magnificent Seven Blu-ray Review
Antonine Fuqua's bold remake of the 1960 western The Magnificent Seven boasts an impressive main cast, starring Denzel Washington, Vincent D'Onofrio, Chris Pratt, Ethan Hawke, Lee Byung-hun, Manuel Garcia-Rulfo, Martin Sensmeier, Haley Bennett and Peter Sarsgaard. The movie kicks off with a land dispute in a mining town, with a big baddie Bogue (Sarsgaard) attempting to takeover, killing some of the locals in his quest. A crew of men are hired to take down Bogue and his men, but it's not an easy breezy western and instead is one that is rife with danger and nearly always exciting. Sony Pictures Home Entertainment's set is exciting, too and features a fun function called "Vengeance Mode," which enables the viewer to watch the movie a second time with video commentary from the main cast and Fuqua, as well as some behind-the-scenes footage. It's not actually all that invasive to the actual movie, and is easy to exit out of should you decided you want the regular viewing experience. A slew of featurettes are also available with the disc, along with deleted scenes. You can order your own copy of the movie, which also comes with a Digital movie, here.
Sully Blu-ray Review
The story behind the Miracle on the Hudson has been a memorable one in recent years, and honestly felt like a natural fit for a movie, depending on whether a studio could find the right script and the right star. Sully certainly found the right star in Tom Hanks, who plays a veteran pilot who made a heroic landing, only to find himself suffering from PTSD and nightmares of planes crashing after the incident. While the script does drag somewhat, considering it's a feature length film about a very short event, Clint Eastwood's latest film is certainly memorable and worth a watch. Warner Bros. Home Entertainment's movie comes with the traditional Blu-ray, but also a DVD and Digital copy of the flick. There aren't a ton of extras, but I'm always a sucker for real behind-the-scenes information when movies are based on true events, and Sully doesn't disappoint in that aspect. Check out "Moment By Moment," a featurette featuring the real-life Captain Sullenberger, co-pilot Jeff Skiles and air traffic controller Patrick Harten as they walk you through what really happened during the Miracle on the Hudson. You can order your own copy here.
Tuesday, December 20 Blu-ray and DVD Releases
The Magnificent Seven
Sully
Storks
Goat
Greater
Maximum Ride
It Had To Be You
Greater
The Disappointments Room
31
Oasis: Supersonic
Week of December 20 Early Digital Releases
The Dressmaker
Tuesday, December 27 Blu-ray and DVD Releases
Versailles: Season One
Snowden
When The Bough Breaks
The Dressmaker
Dog Eat Dog
American Honey
In A Valley Of Violence
Amazing Race & Top Chef superfan with a pinch of Disney fairy dust thrown in. If you've created a rom-com I've probably watched it.
Your Daily Blend of Entertainment News
Thank you for signing up to CinemaBlend. You will receive a verification email shortly.
There was a problem. Please refresh the page and try again.