3 Major Things We Learned About Deadpool's Future Movies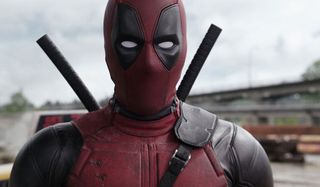 In what seemed like the blink of an eye, Deadpool went from cinematic zero to hero. Thanks to a critically-beloved solo feature, he is arguably now the most popular character in the X-Men franchise, and therefore has the brightest of futures ahead of him on the big screen. With those projects still in the early stages of development, however, we don't know a great deal about what to expect at this time... but I recently was able to pick up a few details from two of the big brains running the entire show.
This past weekend I caught up with Deadpool screenwriters/producers Rhett Reese and Paul Wernick during the press day for their new movie Life, and we spent a portion of our time discussing the future of the superhero franchise that they helped launch last year -- including Deadpool 2 and beyond. So what did I learn? Read on below and across the next few pages to find out!
Don't Expect A Lot Of Future Planning In Deadpool 2
Tim Miller's Deadpool was a comic book movie made in a very different atmosphere than most in the genre. While most franchise projects are developed while thinking two or three steps ahead, Fox was just hoping the Merc With The Mouth would make its tiny budget back. Now that we know there is a big future planned for Deadpool, however, how will that affect Deadpool 2? According to Rhett Reese, the answer is "not much." The writer/producer told me,
While not identified by name, those characters are Domino (played by Zazie Beetz) and Cable (TBD), who are expected to be big players in the X-Force team-up movie that Fox now has in development. Going by Rhett Reese's comments, however, it doesn't sound like we'll be seeing that unit form in Deadpool 2, and it also doesn't sound like the film will be used to introduce the project's central antagonist. Reese continued,
Still, one of the challenges of making Deadpool 2 will be taking major players like Domino and Cable and fitting them in a narrative that also includes characters audiences fell in love with the first time around. And that brings us to Major Thing We Learned About Deadpool's Future Movies #2...
How Deadpool 2 Will Be Balancing Its Old And New Characters
Ryan Reynolds is clearly the number one star of Deadpool, but part of that movie's magic is its treasure trove of awesome side characters. Weasel, Vanessa, Colossus, Negasonic Teenage Warhead, and Blind Al all have fantastic moments to shine in the film, each possessing a different attitude that evokes something unique out of their interactions with the titular character. With the addition of Cable and Domino there may be an understandable concern about overstuffing, but Paul Wernick told me that their approach to this potential issue is maintaining focus on the star:
This certainly sounds like a "if it ain't broke, don't fix it" mentality. While Deadpool does have a nifty non-linear structure, it's also impressively straight forward in its storytelling, and a big part of that is because Wade Wilson/Deadpool is almost every single scene. If Deadpool 2 does the same thing, you once again have the opportunity to just play with the special way the character interacts with the people in his life, and that could very well result in more spun gold.
Clearly the focus of the moment is on Deadpool 2, but Rhett Reese and Paul Wernick simultaneously made it understood that they are very aware of the potential possessed by the adored R-Rated anti-hero, and also provided me some insight about what is being worked on for the future of this branch of the X-Men franchise.
X-Force And Deadpool 3 Are Being Designed To Be Entirely Different
Rhett Reese, Paul Wernick, and Ryan Reynolds have repeatedly stressed their desire to keep the Deadpool movies unlike other comic book blockbusters, in that the nature of the character demands small scale stories rather than world-saving adventures. This will change a bit by the time he's ready to suit up as a member of X-Force, but Rhett Reese also noted that they are simultaneously developing Deadpool 3 to directly contrast the size of that project. Discussing the introduction of Cable and Domino to the Deadpool family, Reese explained,
To apply yet another colloquialism, this is a clear cut example of Rhett Reese and Paul Wernick having their cake and eating it too. They certainly recognize how fun it would be seeing a fuck-up character like Deadpool trying to save the world (as many comic book writers/artists have over the years), but they also don't have to betray the specialty brand that he brings to his own solo movies. Naturally, we fully expect that Deadpool 3 will directly reference how different it will be from the team-up project.
With Deadpool 2 still not having a release date, we don't quite know when we will next see the eponymous maniac back on the big screen, but production is expected to start before the end of the year. In the meantime, fans can go see the latest work from Rhett Reese and Paul Wernick on the big screen this weekend, as Life arrives in theaters this Friday.
Your Daily Blend of Entertainment News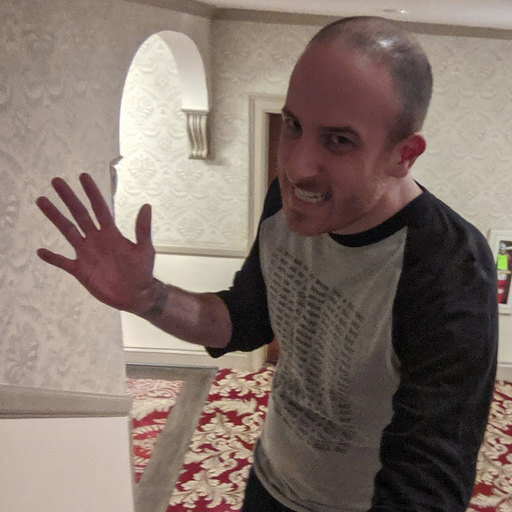 Assistant Managing Editor
NJ native who calls LA home and lives in a Dreamatorium. A decade-plus CinemaBlend veteran who is endlessly enthusiastic about the career he's dreamt of since seventh grade.