Amber Heard Is Suing Over Movie Sex Scenes And Nudity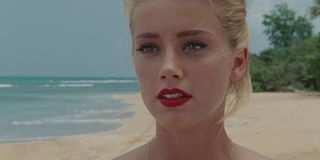 Amber Heard has spent a lot of time in the news lately. Some of this has to do with her training for the DC movie role of Mera and some of it has to do with her really messy divorce from Johnny Depp. Regardless, when she's not in the news for her movie roles or related to her former partner, she's also been embroiled in some lawsuits related to the movie London Fields. Now, Amber Heard is alleging she is a victim of "sexsploitation" thanks to London Fields reportedly filming sex scenes and nudity that went against the actress' contract.
Per reports, Amber Heard took a look at the London Fields script and decided she wanted some restriction on the nudity that would be portrayed in the film. The new lawsuit even states that she signed a contract with a Nudity Rider and that director Mathew Cullen and producer Christopher Hanley were aware of the deal. She further alleges that Hanley actually fired Cullen so that he could use a different cut of London Fields than the director's cut, which did reportedly comply with Amber Heard's nudity requests. The final version that was shown included sex scenes and nudity that went against her contract.
But that's not all. Amber Heard is also stating that to make the movie even racier, London Fields used a body double to include more nudity in the film, which she also says went against her contract. One of the scenes with the body double is being described as "pornographic," which isn't really a nice word to describe a film made with a decent-sized budget. Per THR, Christopher Hanley even took "continuity photos" of Amber Heard in states of undress and kept them after filming, which is also included in the complaint.
You would think the nudity would have to be taken pretty far for Amber Heard to get riled up about it, as the actress has been naked on film before. She's taken gigs with naked scenes in The Rum Diary, Friday Night Lights and probably most notably The Informers, which is particularly explicit. She's also been naked in Alpha Dog and The Joneses. However, there's a second lawsuit that could also potentially have to do with this one.
The news comes just a few short months after the producers of London Fields sued the actress for refusing to shoot the scenes in the script that was given to her. In addition, producers have sued her saying she refused to promote London Fields in any way and wouldn't even attend the Toronto Film Festival to fulfill her contract obligations. This is also the same movie that came up when Johnny Depp was in divorce court with Amber Heard, as the Pirates of the Caribbean actor claimed she cheated on him with Billy Bob Thornton while filming London Fields, although those rumors have not been validated.
As always in these sorts of cases, there is a lot of he said, she said, and it seems the court(s) looking at the lawsuits--if they continue to move forward--will need to look at the nitty gritty details to determine what actually happened on the set of the movie. That could take a while, but we'll let you know how this nudity lawsuit plays out either way. In the meantime, London Fields is anticipated to premiere sometime this year. Whether the nudity and sex scenes will be intact at that point remains to be seen. For now, you can take a look at what does have an official premiere date with our upcoming movies schedule.
Your Daily Blend of Entertainment News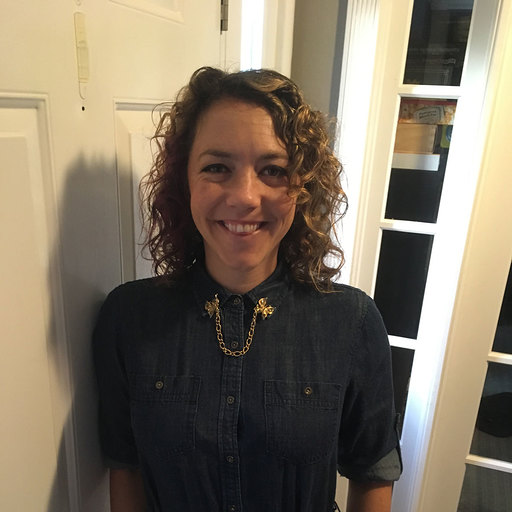 Reality TV fan with a pinch of Disney fairy dust thrown in. Theme park junkie. If you've created a rom-com I've probably watched it.