Cruel Intentions Paid An Insane Amount Of Money To Use One Song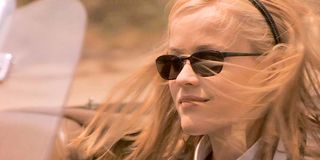 Cruel Intentions was a very timely movie when it was released. It made great use of then up-and-coming talent, including Sarah Michelle Gellar, who was then starring in Buffy the Vampire Slayer, Ryan Phillippe and Reese Witherspoon, who were just on the rise in the movie business, and more. It included one of the most memorable 'Best Kisses' of all time, forever tattooed into memory thanks to that year's MTV Awards. Plus, it made great use of the music of the late nineties, including The Verve's "Bittersweet Symphony," which apparently cost Cruel Intentions way more to use than most of us would probably have guessed. Recently, producer Neal Moritz explained to Bill Simmons in a podcast that it was a whole ordeal to get the song in the movie at all, and the financing team ended up paying a million dollars for it.
It's a well-known fact that licensing songs for movies can be very expensive and can eat up a budget, but Cruel Intentions wasn't a giant, big budget movie like Kong: Skull Island (which also has a rocking soundtrack) or a Marvel Film like Thor: Ragnarok, which recently used Led Zeppelin's Immigrant Song in its first trailer. Cruel Intentions was made on a $10.5 million budget in 1999, and when you think about a million bucks being used just to make a point in one moment of the film, it's kind-of marvelous the whole thing could be made on that amount of money.
Neal Moritz revealed this little tidbit during The Ringer's Bill Simmons podcast, also noting he doesn't think the movie would have worked as well without The Verve's song. If you can remember back to 1999, or if you caught Cruel Intentions on cable lately, you may remember the scene at the end of the movie, when Sarah Michelle Gellar's Katherine is exposed as a fraud and Selma Blair's Cecile is handing out the tell-all to expose her. Meanwhile, Annette, played by Reese Witherspoon, is driving off in her dead love interest's car, looking toward the future. It's so nineties and the song in question really does elevate the scene to make it stand out in cinema history:
It's hard to think of that movie moment now with a different song in place of "Bittersweet Symphony." Of course, it looks as if that moment almost didn't happen, and really it's only thanks to the pissed-off Rolling Stones and a lawsuit that it did. You can currently catch Cruel Intentions on Blu-ray and Digital, although we regret to inform you that the planned TV spinoff did not get a pick-up. Maybe next time.
Reality TV fan with a pinch of Disney fairy dust thrown in. Theme park junkie. If you've created a rom-com I've probably watched it.
Your Daily Blend of Entertainment News
Thank you for signing up to CinemaBlend. You will receive a verification email shortly.
There was a problem. Please refresh the page and try again.