What The Avengers: Infinity War Trailer Shows Us About Thanos' Black Order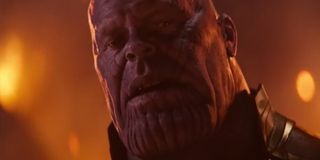 The Avengers and the Guardians of the Galaxy will have a lot to contend with when they go head-to-head with Thanos in Joe and Anthony Russo's upcoming The Avengers: Infinity War -- but one thing fans shouldn't forget is that the Mad Titan isn't operating all by himself searching the cosmos collecting Infinity Stones. Instead, he has a team of four powerful allies known as the Black Order, who are not only completely subservient, but also hyper deadly. They should be a serious handful for the heroes of the Marvel Cinematic Universe when they clash next summer, and the brand new trailer released today showcases just how serious a threat they are.
We first learned that the Black Order would be featured in The Avengers: Infinity War this past summer, when Proxima Midnight, Corvus Glaive, Ebony Maw and Black Dwarf were revealed in maquette form at Disney's D23 Expo in Anaheim, California. Since then, details have been kept to a minimum (we still don't know the actors playing them, for instance), but that changed in a big way today. While the latter two members of the group have yet to be revealed in live-action, the new trailer gives Proxima Midnight and Corvus Glaive each a moment in the spotlight, and they definitely do not disappoint.
Before we dive in, we recommend giving The Avengers: Infinity War trailer another viewing -- this time paying specific attention to the events featured at 1:21 and 1:41:
Now, let's start with a discussion about Proxima Midnight. The character, created by Jonathan Hickman in advance of his 2013 "Infinity" Marvel Comics arc, notably wields a deadly spear nearly as tall as she is, and she puts it to good use in the Avengers: Infinity War trailer. Shown in some kind of warehouse, she finds herself facing off against none other than Captain America -- but he proves to be a serious match for her. After all, he manages to catch the spear that she throws at him with lightning speed.
It's noteworthy that the comics see Proxima Midnight travel to Wakanda in search of one of Thanos' precious Infinity Stones (following a failed mission to do the same thing in Atlantis), and there is evidence to suggest we could see that on the big screen as well. There has been a good amount of speculation that Steve Rogers has been staying in Wakanda during his time as an anti-Sokovia Accords fugitive, and there is evidence to support that idea in the new Avengers: Infinity War footage.
While the trailer shows Proxima Midnight not having the easiest time while fighting Captain America, the same sadly can't be said for Corvus Glaive's interaction with Vision -- with the alien clearly having the upper hand over the android. Every fan knew going into The Avengers: Infinity War that Vision would be in serious trouble with Thanos coming to town, given that he has the Mind Stone embedded in his forehead, and the trailer suggests that Thanos sends Corvus to collect it. We know this not because we actually see the monster's face in the trailer, but because that's clearly his weapon of choice -- a glaive that has the ability to cut through anything -- that is being used to collect the yellow Infinity Stone.
Corvus Glaive, who is actually Proxima Midnight's husband, is Thanos' favorite of the Black Order roster, and his performance in The Avengers: Infinity War trailer suggests why: he gets business done. His actions in the film probably won't mirror what he gets up to in the aforementioned "Infinity" comic arc, given that it involves attacking the X-Men mansion, but it certainly doesn't seem like his role will be lacking significant things to do.
That's all we know about the Black Order's role in The Avengers: Infinity War thus far, but with the movie still more than five months away from release -- coming out on May 4, 2018 -- there will be plenty of time for Marvel to reveal more. Stay tuned for more updates, and tell us your first impressions of Proxima Midnight and Corvus Glaive in the comments section below.
Your Daily Blend of Entertainment News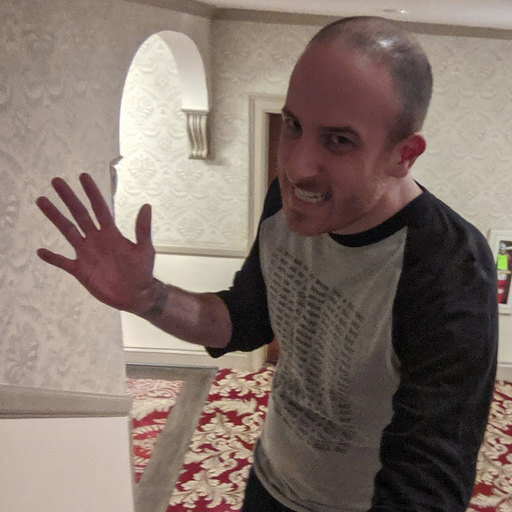 Assistant Managing Editor
NJ native who calls LA home and lives in a Dreamatorium. A decade-plus CinemaBlend veteran who is endlessly enthusiastic about the career he's dreamt of since seventh grade.