IMAX Is Running A Massive Marvel Marathon, With All 20 Movies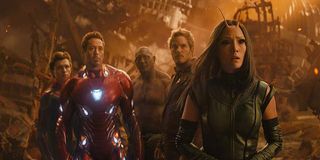 This year was a big one for the Marvel Cinematic Universe. Not only were Black Panther, Avengers: Infinity War and Ant-Man and the Wasp all released, the franchise celebrated its 10th anniversary. The MCU has come a long way since Iron Man and The Incredible Hulk back in 2008, and with 20 movies under its belt and many more to follow, this shared universe of superheroes, super villains and everyone in between is more popular than ever. To commemorate this milestone, IMAX has joined forces with Marvel to screen all of the MCU movies over the course of a week.
Certain theaters holding MCU movie marathons isn't new, particularly when ensemble pieces like Avengers: Age of Ultron and Captain America: Civil War are coming out. But this marks the biggest marathon yet, because from August 30 to September 6, every MCU movie, from Iron Man to Ant-Man and the Wasp, will be screened at select theaters in the United States and Canada. In recent years, MCU movies have been available in IMAX, but for Iron Man, The Incredible Hulk and Captain America: The First Avenger, this marathon will be the first time they're screen in that format. Four movies will be screened each day, starting off with showing them in order of when they were released. That will be followed by the 'Origins' collection on September 4 and the 'Team-Ups' collection on September 5, and for the final day of the marathon, two 'Fan Choice' movies will be screened. You can head over to Fandango for more information and to pre-order your tickets.
Along with the official MCU marathon announcement, IMAX also released the below video plugging the event, which shows various MCU actors, directors and other creative talent talking about the benefits of filming these movies in IMAX format.
The size and scope of this IMAX MCU marathon is impressive, and for those of you who like seeing blockbusters in IMAX as often as possible, this will be your chance to watch the Marvel movies in that format. That said, I'm especially pleased that IMAX isn't cramming all of these movies back-to-back with one another. That's been the usual approach with MCU marathons, but we're at the point now where only the most daring would want to try to watch all of them at once. This way, you can plan which MCU entries you want to see in on the big screen at their most visually crisp ahead of time. Of course, for folks who work during the day, if you want to see movies like The Avengers or Thor: Ragnarok in this marathon, you'll need to block off time in order to experience these stories in all the IMAX glory.
The MCU has released all its movie offerings for 2018, but the franchise will continue next year when Captain Marvel flies into theaters on March 8, 2019. Keep checking back with CinemaBlend for all the biggest MCU updates, and if you're curious about what other Marvel movies are on the way, consult our handy guide.
Your Daily Blend of Entertainment News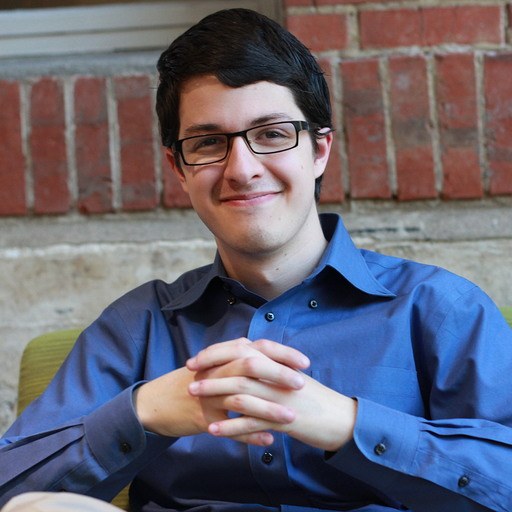 Connoisseur of Marvel, DC, Star Wars, John Wick, MonsterVerse and Doctor Who lore. He's aware he looks like Harry Potter and Clark Kent.