Creepy IT Chapter Two Poster Is Freaking Kids In Australia Out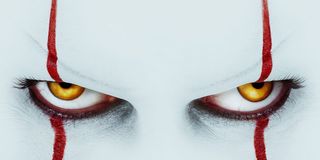 IT brought the scares in 2017, and now Pennywise is back 27 years later – or two years in the movie release schedule timeline – to finish the job he started. Ahead of IT Chapter Two, some pretty freaky billboards have been released, and one of them in particular has started scaring kids in Australia.
In fact, the billboard poster's focus is on Pennywise making a creepy face, which is similar to the posters we've seen ahead of the movie. But imagine those small Internet posters being blown up to a huge monstrosity on the side of the road, scaring your children. Or don't imagine, just take a look.
While not the most terrifying billboard I've personally ever seen – those honors go to that horrible, nightmare-inducing poster of the worm and the eyeball from The Strain – it's a little easy to see how some of these might be a frighmare, particularly for small children.
The poster in question led one parent, Kellie, to complain to Australia's Nine News, and her daughter Piper even revealed she's having trouble sleeping thanks to images of the child-killing clown. Honestly, I'm assuming these kids don't even know what IT or IT Chapter Two are about or these nightmares would be even more rampant. The thing that's freaking me out most about the IT Chapter Two trailers personally is that footage of Georgie shrilly stating "You lied and I died" over and over. This billboard is small potatoes in comparison; then again, I'm not five.
Another parent, Jane Swan, went so far as to lodge a complaint about the posters and was told they do conform to Ad Standards in the Brisbane area. Apparently, the Ad Standards agency is more concerned about ads being too sexy than ads being to scary. The organization who took the complaint noted to Jane Swan:
In Australia, IT Chapter Two is rated MA15+, whereas in the United States the film has earned an R-rating for "disturbing violent content and bloody images throughout, pervasive language, and some crude sexual material." The early trailers for IT Chapter Two downplay some of the crude sexual material, but an early clip shown at CinemaCon -- and minor spoilers -- did reveal Bev encountering the scary naked old lady living in her old home. So prepare for that.
Still, while the clown basically just looks like a clown on the poster, Pennywise is still pretty sinister looking and it's easy to see why some kids might be a little freaked out.
Still, the question remains. Is the ad over-the-line? Or is this the right level of scary for kids to be exposed to?
This poll is no longer available.
Your Daily Blend of Entertainment News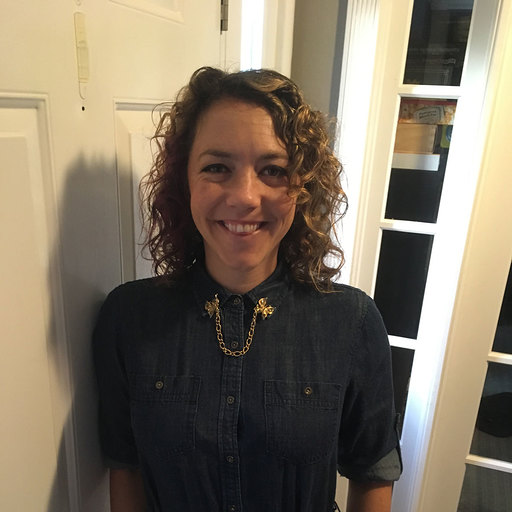 Reality TV fan with a pinch of Disney fairy dust thrown in. Theme park junkie. If you've created a rom-com I've probably watched it.