5 Crazy Ways To Get Permanently Banned From Disneyland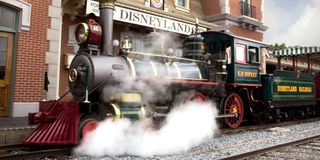 CinemaBlend participates in affiliate programs with various companies. We may a earn commission when you click on or make purchases via links.
In 1955, Walt Disney opened Disneyland to the public and the world hasn't been the same since. The Disneyland Resort now consists of two theme parks, three hotels, and the Downtown Disney shopping district. It is, according to the slogan, the Happiest Place On Earth. However, some people might not be quite as happy as they'd intended to be, particularly if they've found themselves removed from Disneyland, and asked never to come back.
Violating the rules of Disneyland will result in the park staff asking you to leave, but if you commit an act in egregious enough of a fashion, you might also be asked never to return. Here are a few different ways guests have found themselves outside of Disneyland or California Adventure looking in.
Do The Same Thing That Got You Banned From Walt Disney World
Disney Parks and Resorts, it seems, try to be as precise and proper with the rule breakers as possible. When somebody does something that is worthy of banning from one Disney park, that's the only park that they actually get banned from. They can still visit all the other Disney Parks. Unless, of course, you go there and do the same damn thing over again.
If you saw my feature on the times people were banned from Walt Disney World, you might recall the case of the gentlemen who, on at least two occasions, held up a political banner inside the park to promote his chosen candidate. He was permanently banned from Walt Disney World for that. However, he was still allowed to visit Disneyland. That is, until earlier this year, when the same guy traveled across the country, boarded the mark Twain Riverboat, and did the exact same thing. Once again, his banning was for violating the policy on banners, combined with the fact that he'd been warned before.
Use A Stolen Bib In The Marathon
Marathon running is serious business, even if you're not training for a "competitive" event. Disney has found huge success catering to runners, and there are multiple -- and popular -- marathon events at both Disneyland and Walt Disney World every year. Whatever your favorite corner of Disney-owned pop culture is, there's likely a marathon themed for it.
If you go, don't screw around. In 2017 a woman was apprehended by Disney security for apparently running in a pair of Disney races with stolen bibs. Since those bibs cost money, this is a potentially larger issue that didn't simply involve Disney security, but also included the police. While it's unclear what happened to the woman from a legal standpoint, she was banned from participating in future Run Disney races, which appears to have included being banned from Disneyland property.
Take A Swim
There are a couple of water parks at Walt Disney World, but if you're looking to take a dip at Disneyland, you better have access to a hotel pool. The lagoon surrounding Tom Sawyer Island is off limits, unless you're using the Mark Twain Riverboat or the Davy Crockett Canoes.
However, according to one Reddit user who attended one of Disneyland's Grad Nights, where the park is closed for celebrating high school seniors, a group of schoolmates decided they wanted to go visit Tom Sawyer Island in the middle of the lagoon. The problem was that particular attraction was closed for the night. Rather than simply finding something else to do, the group apparently decided to swim across the lagoon. The fact that the kids may or may not have been intoxicated appears to be superfluous to the banning.
Cover Your Face
Cosplay and other forms of costuming among adults seem to only be growing in popularity among that large age demographic. However, if you want to to dress up as your favorite Disney character and go to Disneyland, you'll likely have some issues. Teenagers and adults in full costume are generally not allowed in the parks, and while there is some leeway there, and the entire concept of Disneybounding can sometimes skirt the lines, one hard and fast rule is that you can never wear any sort of mask.
In 2011, a pair of friends who had gone to Disneyland for several years in a row decided to up their game by visiting the park in full body elastic suits, you know, for fun. As you can imagine, they looked quite unique, but they were let into the park without much issue. Although, it was specified that the two were expected to keep their faces visible at all times. However, they decided to break that rule while on Space Mountain, and they got their photo taken with their entire bodies covered in elastic. Security was not impressed and informed them they had to leave, and were not welcome back.
Start A Brawl In Toontown
Technically speaking, I don't know with certainty that the members of the family who recently were caught on film fighting violently in the middle of Mickey's Toontown were banned from the park. However, considering that the Disney Parks have zero tolerance when it comes to violence, and that getting in altercations with cast members can also get you banned, this one seems like a sure bet.
You likely saw the video that went viral a couple of months ago when a family disagreement turned into a full-fledged brawl in the middle of Mickey's Toontown. The fight went on for several minutes, as dozens of guests looked on. Eventually the family was escorted from the park by security. One of those removed allegedly attempted to hit a Disneyland cast member with his car. Three different people were charged by the Anaheim District Attorney in relation to the events in the park. Although apparently, recently two of the defendants failed to show up for court.
Most of these situations are probably self-explanatory. Maybe, don't get in fights with people or take a swim in a place where you're clearly not supposed to go for a swim. With the possible exception of the guy waving political banners on more than one occasion, I don't think anybody goes in wanting to get banned from any theme park. The experience is supposed to be fun. If you're not in a mood to have fun, maybe take the day off and sit by the pool.
We're Partnering With Disney To Offer Free Disney+ Trials
If you've been banned from a Disney park, fear not. Salvation is still possible. The park in question will review a longterm or lifetime ban when requested, and has been known to overturn the ban from time to time. This usually involves handwritten letters of apology and doing your best to prove that you've learned your lesson and won't be repeating the offending behavior.
Your Daily Blend of Entertainment News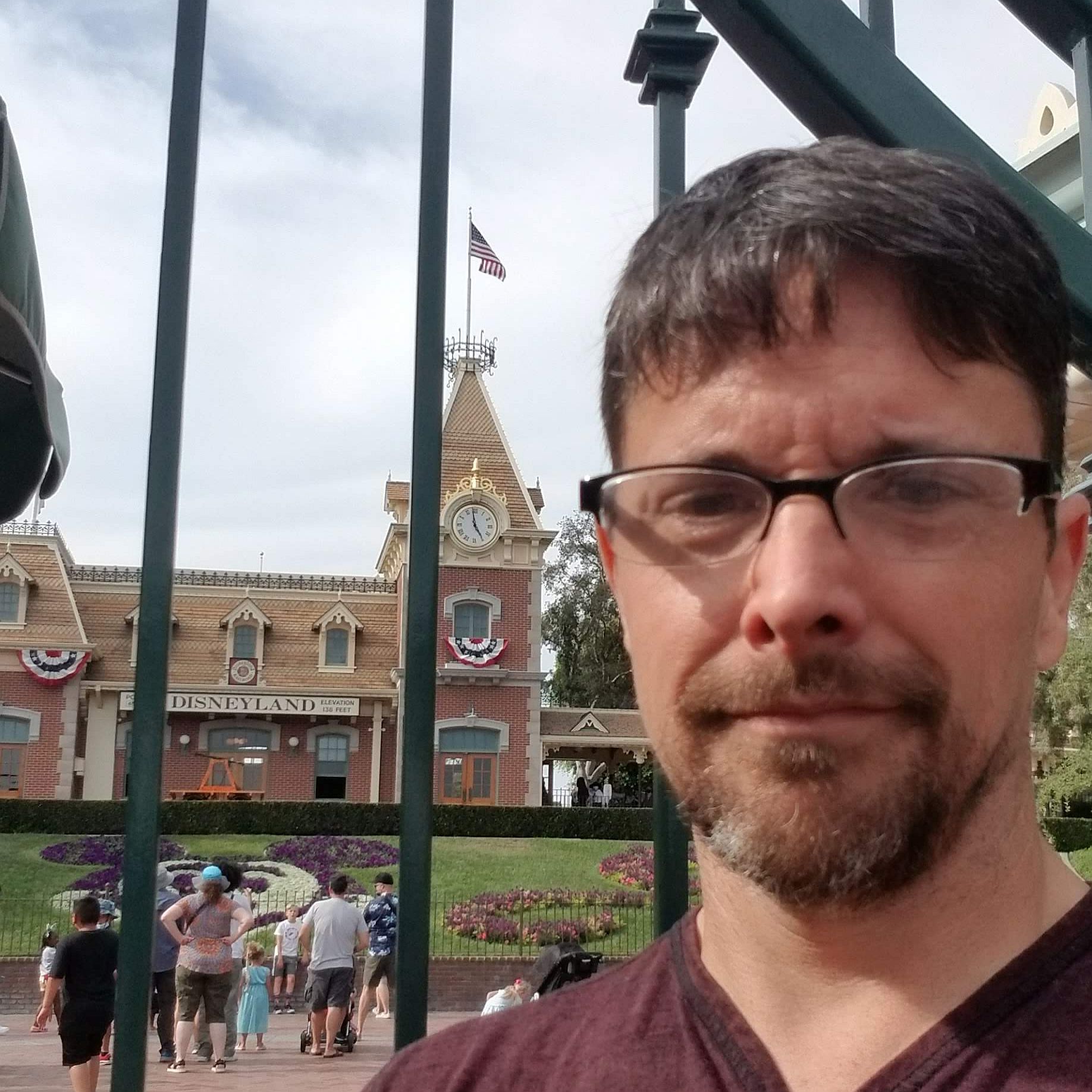 Content Producer/Theme Park Beat
CinemaBlend's resident theme park junkie and amateur Disney historian. Armchair Imagineer. Epcot Stan. Future Club 33 Member.