New Terminator: Dark Fate Video Features Sarah Connor Kicking Robot Ass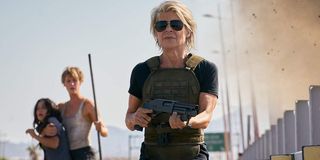 After being away from the Terminator franchise for nearly 30 years, Linda Hamilton is finally returning as Sarah Connor for Terminator: Dark Fate. But just because it's been a while since we've seen this version of the character clash with robotic assassins from the future doesn't mean Sarah won't be a force to be reckoned with in Dark Fate. On the contrary, the below video shows that she's still quite formidable.
In this Terminator timeline, only the events of The Terminator and Terminator 2: Judgement Day are deemed canon. Thus, Sarah is alive and well, as opposed to dying of cancer like in the Terminator 3: Rise of the Machines continuity. We have yet to learn if Sarah has dealt with additional Terminator incidents since Terminator 2 or if things have been quiet on that front, but either way, she's kept up her combat skills over the last several decades.
Although Terminator: Dark Fate will initially see Dani Ramos being protected by the Rev-9 Terminator by the cybernetically-enhanced Grace, at some point Sarah Connor will come rolling in to help them out of their predicament. And say what you about Sarah, she's not afraid to inform others about her "resume," i.e. saving three billion lives.
As director Tim Miller and Linda Hamilton laid out in this Terminator: Dark Fate video from Paramount Pictures, the sixth installment of this franchise continues the story of the original Sarah Connor, and because she knows the "certainty of the future to come," she's embraced being a warrior for humanity. Producer James Cameron added that Sarah hunts down Terminators rather than wait for them to hunt her down.
Besides learning about what Sarah Connor has been up to since Terminator 2, there's also the mystery concerning her son, John Connor, the man who's destined to save the remnants of humanity after Judgement Day. Clearly the original Judgement Day didn't come to pass, and Edward Furlong is confirmed to be reprising John in Terminator: Dark Fate, we still don't know what role he has to play in the movie, be it in the present day or in the future.
Along with working alongside Dani and Grace, Sarah Connor will also be aided by an aged T-800 named Carl, though in one of the Terminator: Dark Fate trailers, Sarah tells Carl that she'll kill him once this latest bout of robotic-fueled insanity is over. Unlike her previous on-screen encounters with Terminators, the Rev-9 Sarah fights wasn't sent by Skynet, but a similar A.I. called Legion.
Although Terminator: Dark Fate could launch a new Terminator trilogy, even if such sequels get the green light, for now there's no guarantee that Sarah Connor will be involved with them. We'll have to wait until Dark Fate comes out to learn her… fate, but at least we can count on her leaving a lot of bullets and explosions in her wake.
Terminator: Dark Fate opens in theaters on November 1, so keep checking back with CinemaBlend for more coverage. In the meantime, keep track of what else is hitting the silver screen before the end of the year with our 2019 release schedule.
Your Daily Blend of Entertainment News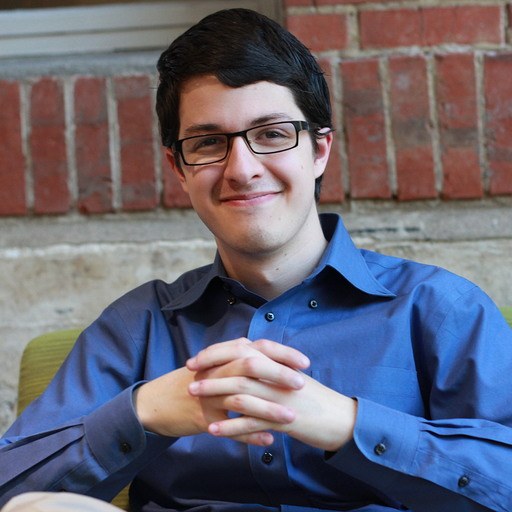 Connoisseur of Marvel, DC, Star Wars, John Wick, MonsterVerse and Doctor Who lore. He's aware he looks like Harry Potter and Clark Kent.