8 Spectacular Netflix TV Shows Premiering May 2019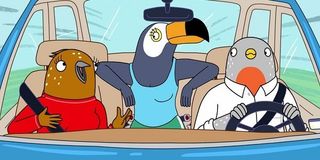 As some of the biggest shows of the year begin to wind down and summer is just around the corner, Netflix is still firing on all cylinders in May. The streaming platform has a lot of spectacular content arriving, much of which subscribers should make a point to keep an eye out for throughout the month. Here's a breakdown of some of the most interesting series arriving that certainly deserve a watch, if not an all out binge-session.
Dead To Me (Season 1)- 5/3
When a loved one dies, how do we grieve? Dead To Me explores that question with Jen, who has lost her husband in a hit-and-run accident. She eventually befriends Judy, who slowly but surely helps Jen enjoy herself as she seeks to uncover the mystery behind her husband's death. Unfortunately, Judy has a secret, and folks looking for her that seem to think she's a danger to those around her.
Netflix's newest dark comedy stars Christina Applegate as Jen, with Linda Cardellini right alongside her as Judy. The subject matter sounds dark, but the trailer seems to show there's more laughs to be had than one may think. Let's just hope this great dynamic isn't ruined by the revelation that Judy is some psycho like Joe was in You.
Flinch (Season 1) - 5/3
In a world where Wipeout isn't on television for some reason and the guys from Jackass are getting too old to keep doing stunts, we now have Flinch. Netflix has a new game show that, if the first two shows are any indicator, will satisfy that itch audiences need to see other people in pain. Contestants are put in uncomfortable situations, and if they happen to flinch, they get punished in brutal ways.
From the looks of the trailer, it appears punishments like electro shock, mouse traps, and smacks from giant rubber bands are all on the table. It's almost too cruel to watch, but hey, these people surely signed waivers and were aware of what they were getting into. While it's not the most intellectually stimulating Netflix original, let's not pretend everyone is always down for television that requires thinking.
Tuca & Bertie- 5/3
The creator of Bojack Horseman has a new show coming this month, and anyone who's watched the Will Arnett-led dramedy knows that's a good thing. Tuca & Bertie continues the anthropomorphic animal theme and enlists comedians Tiffany Haddish and Ali Wong to voice best friends with two different personalities. Both these ladies are pretty hilarious, so this new series definitely has a shot at being funny as well.
As mentioned, anyone who's watched Bojack Horseman may have some rather high expectations for Tuca & Bertie. Bojack has found the balance between comedy and heart-wrenching drama rather well, and has gotten a lot of acclaim for doing so. Will Tuca & Bertie measure up to that legacy, or will it become something entirely different? We'll find out not long into the month!
Lucifer (Season 4)- 5/8
After its cancellation by Fox, Lucifer was saved in the eleventh hour by Netflix and renewed for Season 4. There's a small army of loyal fans that were happy by that to say the least, and thrilled that the series wouldn't be ending on the cliffhanger that it initially concluded with in Season 3.
So, what's in store for Season 4? Well, Tom Ellis has teased a threesome of sorts, and we already know the title of the first episode of Season 4 as well. The only thing left to know is whether or not the series will return for Season 5, or it will be unlucky enough to get dumped again after its inaugural season with Netflix.
Jailbirds- 5/10
Reality shows that detail life in prison are an increasingly common trend on Netflix, perhaps because subscribers are watching them quite a bit. The drama can be quite addicting, as shows like Jailbirds tend to detail life on the inside for people in some of the roughest prisons in America. This time around viewers will take a look at the Sacramento County Jail, and hear the stories of the women living on the inside.
These stories include "fighting the power," as the show description reads, and dealing with the ins and outs of life in jail on a daily basis. There's no trailer for the series just yet, but if it's in line with the other prison fare on the platform, there will be plenty of stories both happy, sad, and scary.
Nailed It! (Season 3)- 5/17
The most fun cooking show on Netflix is back, and if the past two seasons were any indication, it's going to be just as fun the third time around. Host Nicole Byer is back with a slew of guest judges that will watch contestants try their best to recreate trendy desserts that require steady hands and lots of talent. Unfortunately, the folks they put on this show more often than not tend to have neither.
That's fine, as it's far more entertaining to watch people fail miserably than succeed in this series. That's not something that can be said about many cooking competitions, which may be why this unique Netflix original continues to be a standout in the slew of original programming available.
The Rain (Season 2)- 5/17
Netflix's first Danish original series is back, and hopefully, The Rain can retain the qualities that made it one of the better post-apocalyptic shows on television. This season picks up on the drama of last season, in which Simone and crew must figure out how to cure Rasmus before the virus he's carrying kills him, and potentially, the rest of humanity.
For those that haven't had a chance to check out The Rain yet, it's a teen post-apocalyptic drama without a lot of the frivolous problems that plague other shows in this genre. Suffice to say that's a breath of fresh air, and certainly one even the most skeptical of audiences in search of a good drama should take a chance on.
White Gold (Season 2)- 5/17
The Ed Westwick-led comedy is back for another season, and it sounds like things aren't going to be great for Vincent and his crew even after forcing Walsh out. Now he's in debt with gangsters, and has some new sales competition that makes that former problem a lot scarier as sales in the area are about to become a lot more competitive.
There's nothing quite like a British comedy, especially one like White Gold. The biting humor and the constant sarcasm are top notch and make for one of the most underrated comedies on Netflix at the moment. Plus, Season 1 was a rather quick watch, so it shouldn't take more than a lazy afternoon to get through Season 1 for those who have yet to experience this awesome series.
Stick with CinemaBlend for more on what's coming to television and streaming, and the latest news regarding Netflix and its shows.
Your Daily Blend of Entertainment News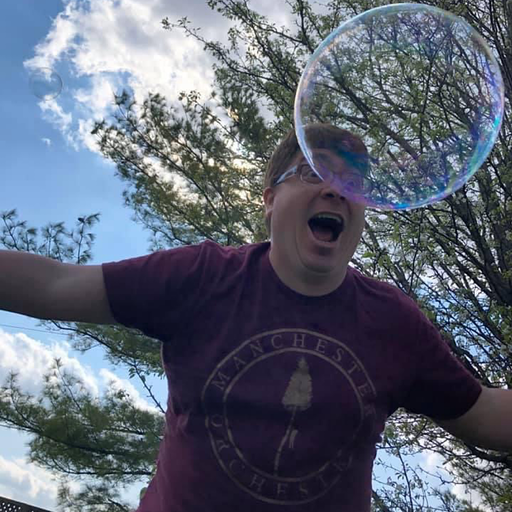 Mick contains multitudes and balances his time reporting on big happenings in the world of Star Trek, the WWE, reality television, and other sci-fi shows.