10 Good Movies On Netflix To Watch On Date Night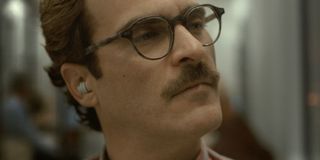 When the occasional date night rolls around, sometimes, instead of playing dress up for a night of wining and dining out on the town, all you and your significant other would like to do is get into some comfy clothes and curl up on the couch with some good movies. Thank God for Netflix and its infinite number of choices for romantic entertainment!
Of course, maybe you are not the couple that always wants to watch the kind of flick in which the romantic leads have a perfect happy ending. Maybe you both love the intensity of an action movie, or sharing laughs over a raunchy comedy, or perhaps even a dark thriller about an ill-fated couple put to the test by desperate circumstances just to make you feel proud about the stability of your own relationship.
Whichever the cinematic preferences of you and your partner may be, we have a wonderful variety of good Netflix movies to choose from that are perfect for any date night. Come share the love and take a look at our recommendations.
Chasing Amy (1997)
Before Kevin Smith became a renowned podcaster and Arrowverse contributor and turned Justin Long into a walrus, he was the king of the indie slacker comedy thanks to his 1994 surprise hit debut Clerks and 1995's now cult favorite Mallrats. He switched gears with something more grounded and personal for his third feature, Chasing Amy.
Comic book artist Holden McNeil (Ben Affleck) finds his casual romantic philosophies and friendship with illustrating partner Banky Edwards (Jason Lee) uprooted when he falls for Alyssa Jones (Joey Lauren Adams in a Golden Globe-nominated performance), only to discover she is a lesbian. Kevin Smith won the Independent Spirit Award for Best Screenplay for this comedic drama with a keen eye for the harsh complexities of love. Stream it here.
Always Be My Maybe (2019)
When it comes to date night movie choices, you can never go wrong with an old fashioned, feel-good romantic comedy with traditional "will they, won't they?" themes. A recent and well-received example of this is the story of Sasha Tran and Marcus Kim in Always Be My Maybe.
Celebrity chef Sasha (Ali Wong) and aspiring musician Marcus (Randall Park) are childhood friends with a brief, awkward romantic history (losing their virginities to each other) who begin to question their feelings for each other after an unexpected reunion 15 years later. Of Netflix's many original rom-coms, Always Be My Maybe is one of most talked about as of late, not just for its satisfying humor, but mostly for Keanu Reeves' epic cameo as Sasha's boyfriend, Keanu Reeves. Stream it here.
50/50 (2011)
Let's say you want to watch an off-beat comedy, but your partner is in the mood for something a little more dramatic. This semi-autobiographical film from writer Will Reiser, also starring his friend Seth Rogen, might help establish a compromise.
The title of 50/50 refers to the odds of survival given to 27-year-old writer, Adam (Joseph Gordon-Levitt), after being diagnosed with spinal cancer. The film chronicles his struggles to deal with his illness with the help of his family, best friend (Seth Rogen), and a cancer center therapist (Anna Kendrick) in a story that is just as heartbreaking as it is funny and even inspiring at times. Stream it here.
Spider-Man: Into the Spider-Verse (2018)
Sometimes date night is a great opportunity to introduce your significant other to a genre they are previously unfamiliar with, such as, perhaps, superhero movies. Of course, with most comic book epics these days requiring you to watch 15-20 movies in advance to stay up to speed, it might be best to start with one that literally does all the explaining you might need for you, like Spider-Man: Into the Spider-Verse.
Sony's animated superhero movie, produced by Phil Lord and Christopher Miller goes against tradition by not focusing on original iteration Peter Parker, but teenage amateur webslinger Miles Morales (Shameik Moore), joined by a handful of other Spider-People from alternate realities. Spider-Man: Into the Spider-Verse is one of the most inventive and visually striking superhero films in recent memory, which the Academy agreed on, giving it the Oscar for Best Animated Feature in 2019. Stream it here.
Her (2013)
Excluding those who watch the Hallmark Channel religiously, many modern audiences have grown tired of the same old typical "boy meets girl" plot that is still prevalent in many films of the romantic persuasion. Writer and director Spike Jonze offered a huge diversion from that trope in 2013 with Her, whose main plotline has become a little too realistic to be appropriately considered satire any longer.
Set in the near future, divorced love letter writer Theodore (Joaquin Phoenix) finds an unexpected new romance with Samantha (voiced by Scarlett Johansson), the sentient virtual assistant feature of his computer operating system. What sounds like a mocking exaggeration of society's growing reliance on Alexa, Spike Jonze's Academy Award-winning screenplay actually paints a portrait of romance between man and machine captivating and believable enough to tug at your heart strings. Stream it here.
I Am Not An Easy Man (2018)
The key to a healthy relationship is communication which, primarily in heterosexual couples, can be hindered by stereotypical gender roles that cause a lack of understanding of the opposite sex. One way to explore this topic might be this French import exclusive to Netflix in the States that flips gender normalities on its head.
In I Am Not An Easy Man, a chauvinistic womanizer (Vincent Elbaz) hits his head and wakes up in an alternate reality in which women wear business suits and hold much of the power in most walks of life, while males carry purses, are generally more emotionally sensitive, and are forcibly submissive to the affections of the female agenda. This romantic comedy is a thought-provoking exploration of how society has historically defined the differences between men and women through an inventive lens. Stream it here.
Ferris Bueller's Day Off (1986)
John Hughes was a master of exposing the daily struggles of the average American high school student through a humorous, yet never disingenuous, lens, such as in Sixteen Candles and The Breakfast Club. Yet, every once in a while, he would veer into blissfully absurd teenage escapism, like Weird Science and this timeless classic made everyone want to be like Matthew Broderick's charming troublemaker.
Fourth-wall-breaking high school senior Ferris Bueller (Matthew Broderick) decides to skip school to cruise Chicago with his uptight best friend Cameron Fry (Alan Ruck) and girlfriend Sloane Peterson (Mia Sara) in a borrowed Ferrari, with his obsessive principal Edward Rooney (Jeffrey Jones) hot on their trail. Whether you and your partner see this for the first, fifth, or two-thousandth time, the rebellious whimsy of Ferris Bueller's Day Off never grows tired. Stream it here.
The Invitation (2015)
I mentioned earlier that some couples may indulge in a movie that makes their romantic situation appear especially favorable when compared to the relationship depicted in said film. Even if the failed romance at the centerpiece of Karen Kusama's The Invitation does not bring you and your partner closer together, the ferocity of this pressure cooker of a thriller will surely have you holding each other close, at least.
Will (Logan Marshall Green) and his girlfriend Kira (Emayatzy Corinealdi) are invited by his ex-wife (Tammy Blanchard) and her new husband David (Michiel Huisman) to a dinner party to reunite with old friends and introduce new ones. However, Will cannot shake the feeling that something is terribly wrong with this get-together, causing tensions to rise, old wounds to rip open, and the viewer to wonder, Is this guy crazy or is everyone in danger? The truth will shock you. Stream it here.
The Spectacular Now (2012)
Teen romance, as depicted on film, often sees the lovable social outcast vying for the affection of the popular girl who does not initially seem to love him back. Instead, in The Spectacular Now, we have an unlikable social wizard convinced he is not worthy of being loved by the unpopular girl who only wants him to love her back.
(500) Days of Summer scribes Scott Neustadter and Michael H. Weber adapt Tim Tharp's novel about hard-partying senior Sutter (Miles Teller), whose post-breakup drinking binge leads him to an awkward introduction to Aimee (Shailene Woodley), sparking a romance that begins to challenge Sutter's delusional philosophy to always live in the present without ever looking to the future. A heart-breakingly romantic and often funny, The Spectacular Now is a unique Peter Pan-esque coming-of-age story about a boy who refuses to grow up until the reality that he has no choice in the matter hits too close to home. Stream it here.
Willy Wonka And The Chocolate Factory (1971)
I cannot think of anything more pleasant to share with your significant other than a film or series that gave you some of your most joyous childhood memories in front of a screen. It is even better when you can bond over a property you both grew up with. Considering the enduring popularity of Roald Dahl's work, there is a chance you and your partner will both enjoy the first theatrical adaptation of his novel Charlie and the Chocolate Factory.
The late Gene Wilder stars as the famed titular chocolateer, who allows five lucky children into his bizarre, sometimes creepy, but overall wondrous candy factory, including the poor, yet precocious, Charlie Bucket (Peter Ostrum). Willy Wonka and the Chocolate Factory is a timeless classic fit for all ages for its exquisitely fantastic production design, irresistibly catchy tunes, and Wilder's brilliantly eccentric performance that remains the most beloved portrayal of Roald Dahl's most recognizable character. Stream it here.
Well, it looks like you all set for date night with these good Netflix movies perfect for sharing with the love of your life. You can find more streaming recommendations for a variety of occasions here at CinemaBlend.
Your Daily Blend of Entertainment News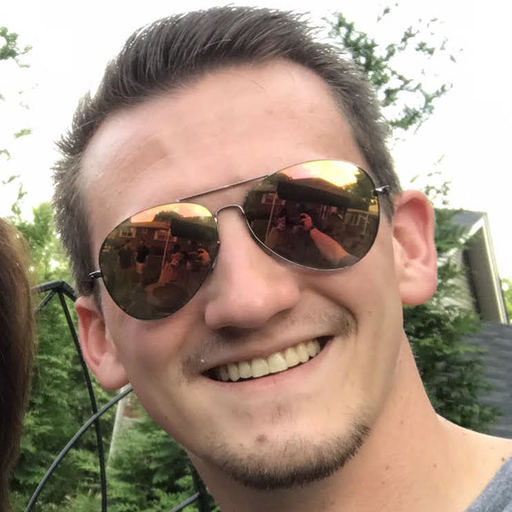 Jason has been writing since he was able to pick up a washable marker, with which he wrote his debut illustrated children's story, later transitioning to a short-lived comic book series and (very) amateur filmmaking before finally settling on pursuing a career in writing about movies in lieu of making them. Look for his name in almost any article about Batman.