Miss Americana: 13 Things We Learned From Taylor Swift's Netflix Documentary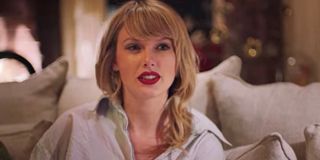 Following its premiere at the Sundance Film Festival, Miss Americana, Taylor Swift's highly anticipated documentary, arrived on Netflix. Directed by Lana Wilson, the film gives us a peek into the inner workings of the life and work of a megastar.
Miss Americana proved to be an emotional rollercoaster ride, offering snippets -- and sometimes full segments -- on some of the highs and lows of Swift's career and personal life. Taylor Swift is known for more than just the songs she writes and the albums she creates. This new documentary touches on a lot of topics. I've chosen 13 of the biggest reveals and insights from the film. (This list is obviously full of spoilers from the Netflix documentary.)
She Reacted To Her Grammy Snub With Determination And A Bit Of Sadness
We see Taylor lounging on the couch, ready to receive the news over the phone that the Grammy nominations are being announced. As it happens, Reputation wasn't nominated in any of the major categories (Album of the Year, Song of the Year, etc.). The film shows her processing the news, after which she states, "I just need to make a better record ... I'm making a better record." She looks visibly sad -- or maybe just disappointed -- after she finishes the call. It's a rare glimpse into what it might look like when an artist feels like they missed the mark... at least, as far as awards go. (Let's not forget that the album was a major success commercially, having gone triple platinum.)
Sharing An Album Feels Like Sharing Her Diary
Taylor talks about growing up along with her fans and how releasing an album full of songs she's written is almost like her fans are reading her diary. It's fitting that this segment comes along with footage of her playing "Lover," the titular song of her most recent album. Last year, she literally shared pages of her diaries with her fans. The deluxe edition of Lover just so happens to include some of Taylor's handwritten journal entries from over the years.
She Thought She Was Being Booed During The 2009 VMAs
The documentary covers the 2009 VMAs. You remember, the MTV VMAs where Kanye West interrupted Taylor's acceptance speech for Best Female Video? In the moments after the interruption, from what she says in the documentary, she thought the booing from the crowd was being directed toward her, and it really hit her hard.
For A Long Time, She's Wanted To Be Seen As 'Good'
It's evident throughout Miss Americana that how people view her has an impact on how she feels and that has weighed on her in the past. She talks about feeling like she needed to do the right thing and the good thing. It sounds like she's felt a lot of pressure to present herself the right way. Approval and a positive public image appear to have been a major priority for her over the years.
Having Kids Is A Topic
The subject of having kids comes up a couple of times in the documentary. At one point, around the time that Taylor's about to turn 29, she mentions that she doesn't think she's ready to have kids anytime soon. And later in the documentary, when she's chatting with her friend Abigail, they discuss their friend's comments about taking care of a newborn baby, which Taylor jokingly compares to taking care of a Tamagotchi.
That's about as much insight as she's willing to share with us on her thoughts about babies and starting a family. Maybe it comes up because she gets asked about it. Maybe it's just something that's on her mind because she's turning 30 and people she knows are starting to have families. Whether or not she has plans for that in the future isn't really addressed.
She Wants To Be On The Right Side Of History
Miss Americana dedicates a whole segment to Taylor Swift's decision to speak out openly about her political views. This is tied in with with a segment about the sexual assault case and the emotional impact it had on her.
The sequence takes us through her decision to speak up during the 2018 mid-term elections, the concerns about backlash and potential threats, and the eventual choice to speak her mind. Politics also factor in to the new song released with the documentary, "Only the Young."
There Are Cats Everywhere
This one likely came as a total shock to Swifties, I'm sure. Ok, not really. Not at all. It's well known that Taylor loves her cats. Still, it's impossible not to notice the cat presence throughout the film. Her cat, Olivia, is seen peering through a fishbowl-like window in a carry-case backpack. Meredith is there with her during the Grammy nomination call. And newest addition, little Benjamin Button, is seen stepping over the piano keys at the start of the film. You can even spot a cat wandering through the presents during a home video of a very young Taylor receiving a guitar for Christmas.
She's Struggled With Eating And Her Body Image
Body image and her appearance is a topic that comes up as Taylor's in the car, looking at a photo someone took of her. Taylor talks about how she tries not to spend too much time looking at photos of herself and the feelings she's experienced when she thinks her tummy looks too big. In the past, those thoughts might cause her to "starve a little bit." The result of past eating habits might include feeling like she might pass out during or after a show and how she's come to realize that's not ok.
Her Parents Are Often Around
From the footage throughout the film, it's evident that Taylor's mother and father are an active part of her life and work. They're seen participating in various conversations about her career. We also get a small segment that mentions Taylor's mother's fight with cancer and her decision to fulfill her dream of getting a big (very big) dog. It's understandably a private matter and the documentary doesn't spend a lot of time on it. What's clear is that Taylor and her mother are very close. And it sounds like her mother's illness has had an impact on her perspective...
Taylor Is An Energetic Songwriter
Taylor Swift writes music. That much is well known among her fans. Miss Americana offers more than a few glimpses of her song-writing process. We see her in the studio with producer Joel Little at one point, showing him what she has for "Me!," the eventual first single for Lover. Later, she's more upbeat as Brendon Urie joins her to work on his vocals for the track. In another part, we're treated to a glimpse of her hashing out the lyrics for "The Man." Her focus on and enthusiasm for the lyrics is always evident.
Going back years earlier, she's hanging out with producer Jack Antonoff, working out the bridge for Reputation's "Getaway Car." The clip is made all the more exciting as the scene transitions from the writing breakthrough to Taylor on stage belting out the finished song to a roaring crowd that's singing along with her. It's real a thrill to see Taylor and her producers tinker with music and lyrics to the songs we'll eventually come to know and love.
She Found A New Kind Of Happiness
Taylor Swift's relationship with Joe Alwyn has played out mostly away from the spotlight. Miss Americana doesn't really break that trend. Joe is barely in the documentary, seen only briefly as he hugs Swift backstage at one of her concerts. Her romantic relationship is discussed in the segment that focuses on Taylor finding happiness with someone she describes as "someone who had a really wonderfully, normal, balanced, grounded life." She never says his name, and we're left to assume that he's the one she mouths "I love you" to as she sits on the floor singing "Call it What You Want." That his is the hand she is seen kissing in the car, and that it's his shadow walking next to hers while they're enjoying some time outdoors together.
She Dropped Off The Map Because She Thought That's What People Wanted
Taylor admits she wasn't able to bounce back after the whole "Taylor Swift is Over Party" that ensued in 2016 and led to her stepping out of the spotlight for a while. Throughout this segment, she talks about how no one saw her for a year. She just wanted to disappear. When you take into account what Taylor's said about approval and wanting to be seen as good, it's not hard to understand why this ordeal would've had a major impact on her. Or as she put it, she had to deconstruct an entire belief system. It sounds like she had to process a lot to get through this situation.
She Seems To Realize That Fame Can Be Fleeting
It's interesting to hear a celebrity speak so candidly about how they feel about their own fame or the fame of fellow superstars. She talks about people liking the shiny new toy for like two years. And how artists, particularly women, have to keep reinventing themselves or else they're out of a job. As she points out, women have to reinvent much more than men, so that they can remain "shiny" to fans.
Taylor mentions moving toward her thirties a couple times in the film. From the comments she's made, it sounds like she believes at some point people's tolerance for her success will run out.
Some Other Random Things I Wrote Down
While the above list were the biggest observations and takeaways I had from the documentary, here are some other notes I took that didn't make the cut:
-Taylor did Todrick Hall's nails for the VMAs.
-Taylor Swift has magnets and photos all over her oven.
-She likes ice in her wine.
-Taylor didn't eat her first burrito until her mid-twenties.
-Flying private apparently means you might have to brace yourself and your food during take-off.
-She feeds her cats treats at the table.
-Her mom's dog is gloriously huge.
Your Daily Blend of Entertainment News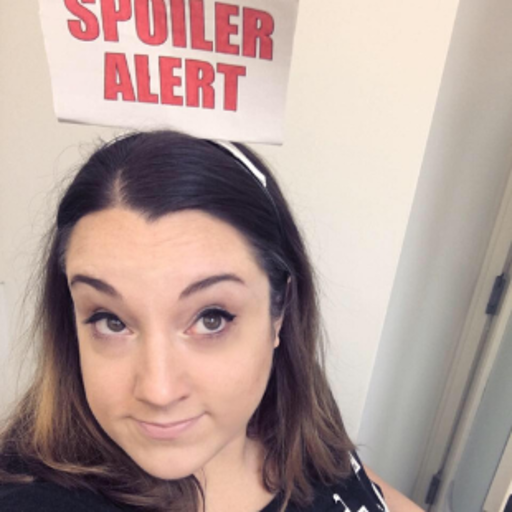 Assistant Managing Editor
Kelly joined CinemaBlend as a freelance TV news writer in 2006 and went on to serve as the site's TV Editor before moving over to other roles on the site. At present, she's an Assistant Managing Editor who spends much of her time brainstorming and editing feature content on the site.