Jason Momoa: 6 Things To Know About The Aquaman Star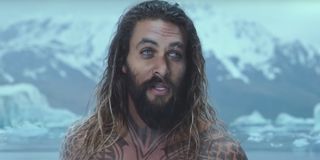 After appearing in shows like Game Of Thrones and movies like Aquaman and Justice League, some might think that Jason Momoa is just the normal Hollywood strongman with looks that could kill. Look beneath the surface, however, and you'll find a rather complex and shockingly hilarious star who has a rather interesting history.
Before he became a hand-washing meme and the subject of one of the greatest Super Bowl commercials in 2020, Jason Momoa had already led a life that sounds strangely like one of his characters from shows like Frontier or See. With that in mind, here are six things to know about Jason Momoa.
Jason Momoa's Trademark Eyebrow Scar Has A Violent And Bloody Story Behind It
Watch enough movies, shows and late night show appearances featuring everyone's favorite Hawaiian strongman, and you'll begin to notice the iconic scar that runs through his left eyebrow. No, this isn't something Momoa was born with, nor was it some barbaric body modification. I'm afraid the story behind his signature feature is much more intense than that.
The scar featured prominently on the See star's face was the result of a fight in November 2008, where a 21-year-old man smashed a pint glass into Momoa's face at a Hollywood bar. According to NBC Los Angeles, Momoa had approximately 140 stitches applied during reconstructive surgery to close up the wound.
The Conan The Barbarian Star Had A Friend Purposely Break His Nose To Look More Authentic
You might have forgotten, but Jason Momoa was the star of the much reviled Conan The Barbarian reboot that failed to please audiences and critics alike. And although the movie is forgettable at best, there is a cool piece of trivia that is attached to the 2011 box office bomb.
During an interview with the Chicago Sun-Times, Jason Momoa revealed that he wanted to have a broken nose before he started shooting, so the actor did what anyone would do in the situation — he got a friend to break his nose. As Momoa explained:
Well, that's one way to go about altering your face for a role.
Jason Momoa Got Onto Baywatch Hawaii In A Very Unconventional Way
Most of us were first introduced to Jason Momoa when he appeared in Season 1 of Game Of Thrones as Khal Drogo, while others remember his portrayal of Ronan Dex on Stargate Atlantis. Some longtime fans, however, will probably look back to Momoa's acting debut on Baywatch Hawaii, which ran from 1999 to 2001 (plus a 2003 movie).
But how the future action star joined the cast of the Baywatch continuation/reboot isn't your typical Hollywood story. In 2011, the Game Of Thrones star told Reuters that he was mostly modeling at the time, but was folding t-shirts one day when he was chosen for one of the show's supporting roles, saying:
Even more surprising is the fact that even though Jason Momoa was on the cast for the duration of the show, he didn't hire an agent until five years later after he kept getting passed over because no one took him seriously. Oh, how far things have come for Aquaman.
Aquaman Himself Would Spend Time Between Shoots On The Set Of Justice League Playing Guitar
Here's another bit of information you probably don't know about Jason Momoa — he's a talented guitarist and takes advantage of every opportunity to play his favorite instrument. Momoa is such an obsessive musician that he used his breaks on the set of Justice League to play guitar, even if that meant he was still in his Aquaman costume.
Justice League director Zack Snyder caught Jason Momoa in action on the 2017 epic DC crossover film and captured in a tweet that now lives in infamy:
Hopefully some of Aquaman's shredding makes it into the Snyder Cut, if we ever see it.
The Game Of Thrones Star Took A Rather Unique Prop From The Show's Set
There are a lot of memorable moments from Jason Momoa's time on Game Of Thrones, most notably the "Golden Crown" scene and the fight where Khal Drogo pulled out a man's tongue. This brief, yet intense fight is over pretty much as soon as it starts when the Dothraki King brutally pulls out his lieutenant's tongue and part of his throat along with it.
What you might not know, however, is the fact that Jason Momoa took the prop tongue home with him after finishing up on set. The former Game Of Thrones star revealed as much in a 2019 interview with EW, saying:
Jason Momoa went on to tell the publication that he originally thought they would use a chicken breast as prop, but that the crew came back with a throat and tongue attachment, which he said looked amazing.
Jason Momoa Had Trouble Booking Gigs After Playing Khal Drago For An Absurd Reason
Before being cast as Aquaman and playing guitar on the set of Justice League, Jason Momoa's most notable role was Khal Drogo on Game Of Thrones, but the actor said that his appearance on the show actually set him back quite a bit.
During a 2018 appearance on The Tonight Show Starring Jimmy Fallon, the star of Aquaman explained that after finishing his role on the hit HBO series, he couldn't find a job for one of the most absurd reasons:
Jason Momoa said it even got to the point where former Saturday Night Live star Fred Armison approached him and said that even he didn't know the actor spoke English.
See, don't you appreciate Jason Momoa more after learning all those crazy facts about the actor/musician/meme. With everything that Jason Momoa is up to, make sure to check back for the latest on everyone's favorite aquatic-based superhero and Saturday Night Live host here on CinemaBlend.
Your Daily Blend of Entertainment News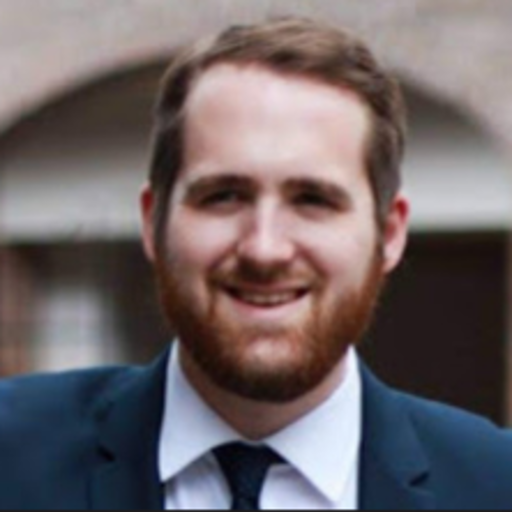 Philip grew up in Louisiana (not New Orleans) before moving to St. Louis after graduating from Louisiana State University-Shreveport. When he's not writing about movies or television, Philip can be found being chased by his three kids, telling his dogs to stop barking at the mailman, or yelling about professional wrestling to his wife. If the stars properly align, he will talk about For Love Of The Game being the best baseball movie of all time.