With The Help Popular On Netflix, Bryce Dallas Howard Recommends Watching Movies From Black Storytellers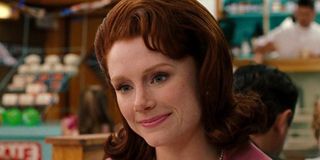 In the aftermath of the tragic death of George Floyd, many are looking to better educate themselves on systemic racism and its history in this country. One of the ways many are doing so is by consuming relevant films and TV shows. One film that's quickly begun trending on Netflix is 2011's The Help, though many would argue that the film isn't the best resource for understanding the issue the country is currently facing. With this, one of the film's stars, Bryce Dallas Howard, has recommended some alternative viewing options from Black storytellers.
For those who need context, The Help centers on a young, white aspiring journalist who returns to her hometown in Mississippi. While there, she forms a relationship with two maids and is inspired to write a book on the racism they and their colleagues face on the job. While the film was successful when it first released and earned Octavia Spencer an Oscar, the film was and has been criticized for employing a white savior narrative, falling into stereotypes and glossing over deeper themes of race.
In a recent Facebook post, Bryce Dallas Howard, who played the cruel Hilly Holbrook, expressed how grateful she is for the friendships she formed while making the movie. But she stressed to her followers that the film is told from a white person's point of view and was produced by a white storyteller. With this, she listed several alternatives from Black creatives, including 13th, I Am Not Your Negro and When They See Us:
Bryce Dallas Howard has definitely highlighted some invaluable options for those aiming to learn more. Projects like 13th, When They See Us and Just Mercy (which is now free to stream) are case studies that examine the relationship between African Americans and the criminal justice system. HBO's Watchmen even examines racial conflicts in a world that's been populated with superhuman individuals.
There are also plenty of other TV shows and films from Black storytellers that aren't present on this list. Spike Lee's Do the Right Thing or BlacKkKlansman would also be valuable resources as would Barry Jenkins' If Beale Street Could Talk and Ryan Coogler's Fruitvale Station.
During this time, it should go without saying that audiences should ideally be looking to learn about the issues we're currently facing through the creative lens of Black filmmakers. Not only do they provide a wealth of information, but they provide a number of unique viewpoints that can encourage people to think critically about what's going on in the world around them.
It's one thing to provide a list of suggestions, but it's another to also recognize the flaws in a piece of your own body of work. And Bryce Dallas Howard's decision to do this is a positive move on her part.
These films and TV shows, along with many more, are currently available to stream, rent or buy on various digital platforms.
Covering superheroes, sci-fi, comedy, and almost anything else in film and TV. I eat more pizza than the Teenage Mutant Ninja Turtles.
Your Daily Blend of Entertainment News
Thank you for signing up to CinemaBlend. You will receive a verification email shortly.
There was a problem. Please refresh the page and try again.