HBO Max Is Pulling DC Movies, And The Internet Has Some Thoughts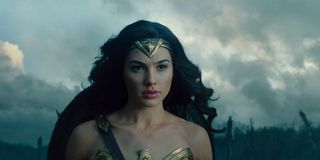 One of the biggest strengths of the new HBO Max streaming service has been the fact that WarnerMedia owns DC, and therefore can offer basically all the Superman, Batman, and Wonder Woman you can possibly desire. Except that's not exactly how it's shaking out. HBO Max has only been available for a few weeks, but already we know that movies like Wonder Woman and Justice League are set to leave the service, at least for a while.
HBO Max has stated that it's DC content is designed to rotate on and off the platform, but that's not a great answer for many fans. There are strong feelings that content that can stay on HBO Max indefinitely should do so.
It's far from uncommon for content to move on and off a streaming service, but in nearly all cases, that's done because licensing deals between the content owner and the streaming service reach an end. In the case where the content owner and the streaming service are the same company, this generally should not be an issue.
Disney+, as an example, has seen a handful of movies leave the service because of deals the company had made with other platforms prior to launching its own service. Those situations have been few and far between. For the most part, once a piece of content arrives on Disney+, it has stayed there, and this is clearly what people were expecting to see with DC and HBO Max.
Based on the statement from HBO, the decision to rotate movies off of HBO Max isn't because of previously existing licensing deals. If that were the case one would expect HBO would be open and honest about that fact. If the companies hands are tied, then these movies leaving the service is just something that will have to be dealt with. It would be understandable, even if it was annoying.
Content is king in the streaming game and while that largely means a consistent flow of original content that can't be found elsewhere, we know that a lot of what people use streaming services for is watching their favorite shows and movies again and again.
And in the case of DC movies, we're also talking about a series of connected films that many fans might want to watch as a collection. Even Disney+ doesn't have the entire MCU available yet, but there's a confidence that as new films get added, the older ones will still be there, and the ability to watch the entire franchise from start to finish will be there eventually. It looks like, as HBO Max is currently handling things, that option may simply not be available when it comes to DC.
HBO Max is still a new service and they all have growing pains. Perhaps, now that people are responding negatively to the idea of rotating content, the service will reconsider that plan. We'll have to wait and see what happens when the current batch of movies are set to leave July 1.
CinemaBlend's resident theme park junkie and amateur Disney historian. Armchair Imagineer. Epcot Stan. Future Club 33 Member.
Your Daily Blend of Entertainment News
Thank you for signing up to CinemaBlend. You will receive a verification email shortly.
There was a problem. Please refresh the page and try again.