Splash Mountain: 5 Cool Ideas For Disney Parks To Replace The Song Of The South Theme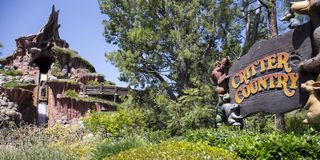 Recently, it was suggested that Splash Mountain, the popular attraction found at three different Disney theme parks around the world, could perhaps use a bit of an update. The log flume ride uses the controversial Disney movie Song of the South as its theme, and while choices were made at the time to avoid the overt racial problems that the movie suffers from, in today's day and age, there are those who don't think that's enough anymore, and that Splash Mountain could use a new theme.
One particular new idea has picked up a lot of support among those who want, or at least are accepting of, a new theme, but that one idea is by no means the only potential concept for a Splash Mountain redesign. In fact, with multiple Splash Mountain attractions, the opportunity for multiple redesigns is technically possible. Here are a few possible suggestions that could work for a brand new Splash Mountain.
The Princess and the Frog
It makes the most sense to start off with the really popular idea. The Princess and the Frog is an exciting idea for a lot of reasons. First off, it would give Tiana, an underrepresented Disney Princess, her own attraction, and it would be the first Princess attraction to be a thrill ride. Beyond that, the fact that much of the movie involves the main characters floating down a river means that the structure of Splash Mountain isn't out of place with this new theme.
But even beyond that, there's the fact that Splash Mountain resides at Disneyland on the edge of New Orleans Square, and The Princess and the Frog takes place in New Orleans. You could easily make the new version of the attraction part of New Orleans Square, or some sort of transition space between the Square and Critter Country. Walt Disney World and Tokyo Disneyland don't have this same built-in opportunity, but that's why we might want to consider a different redesign for them.
The Emperor's New Groove
If we're going to consider retheming Splash Mountain with a franchise that is underutilized in the parks, then how about we give some love to Kuzco? The Emperor's New Groove is one of Disney's most unique films. It's a straight up animated buddy comedy, and a legitimately hilarious one. David Spade and John Goodman are the perfect pair in this film that wasn't a massive hit in its day, but has built up an audience in the years since.
And the best part? The Emperor's New Groove actually contains a scene where the characters go off a massive waterfall, so the whole point of Splash Mountain, the big drop at the end, is built into the story. Building the rest of the attraction around that might take some work, but it's not like it would be the first time Walt Disney Imagineering had to do something similar. It could certainly work, and any excuse to get Kuzco and Pacha in the parks is a worthy one. This ride could be hilarious.
Zootopia
Zootopia was a massive success at the box office, and while a new land is currently under construction at Shanghai Disneyland, the domestic parks have had little from the film beyond character appearances. Zootopia maybe isn't the most obvious choice for a new Splash Mountain, as there's no real connection to the ride concept, but there are other reasons that this could potentially work. First and foremost, at Disneyland in both Anaheim and Tokyo, Splash Mountain is located in the land called Critter Country, and so having the anthropomorphic animal characters both in the land and on the attraction would make a lot of sense.
There's also a lot about the world of Zootopia that we don't know which could be useful for the attraction. In the movie, we're told the town has 12 districts, but we see fewer than half of them over the course of the story. So perhaps a place like Splash Mountain could fit in perfectly with a part of Zootopia we've never seen. This would allow Imagineers to create an entirely new story for the attraction, using characters that people love, but without being tied to a specific plot. We could follow Judy and Nick on a new case that takes them to a part of the city filled with water, and eventually down a massive waterfall.
Moana
If we're talking about a water-based ride, it's difficult to not think about Moana. Water is sort of her thing. Moana's first theme park attraction is currently in the middle of construction at Epcot, so this would feel like a less likely choice, especially at Walt Disney World, but that doesn't make it any less fitting. Just change the log flume ride vehicles into canoes, and give us an adventure that has us sailing alongside Moana's quest for a new island, that will, of course, include some very rough seas at one point, resulting in us dropping down from a huge wave.
The biggest hurdle to this idea would be the placement. A Moana attraction certainly doesn't fit well in Critter Country. There's an argument that it fits in Walt Disney World's Frontierland, where Magic Kingdom's Splash Mountain is found. The oceans are Moana's frontie after all, but at the same time, it's not the same wild west frontier that Frontierland is supposed to represent, so even that is a bit of a stretch.
Pocahontas
We'll end where we started, with a Disney heroine who doesn't get as much love inside the parks as she probably should. Pocahontas wasn't the revolutionary game-changer of a movie that many within Disney apparently thought it would be, but that doesn't make it a bad movie. The movie is fairly popular and the character certainly doesn't get a lot of love, and a Pocahontas-themed attraction certainly would fit in quite well inside Walt Disney World's Frontierland.
Having said that, one of the major dings against Pocahontas is that it maybe isn't quite as enlightened a film as it probably should be, which makes it potentially not the right choice to fix an attraction that already has that problem. But that doesn't mean that the ride can't fix some of the issues that the movie has. Perhaps by bringing in the right voices to assist in the design, we can get a Disney attraction that is able to balance respect for Native American cultures with a fun and thrilling ride. It's a nice thought anyway.
At this point, it's impossible to know whether a retheme of Splash Mountain will ever happen. The theme parks have much more immediate concerns with the parks reopening and several other construction projects half-done. It will likely be some time before the parks would have a chance to change anything, and by then, the demand might not be around anymore.
Would you like to see Splash Mountain changed? Let us know which idea you prefer in the poll below.
This poll is no longer available.
Your Daily Blend of Entertainment News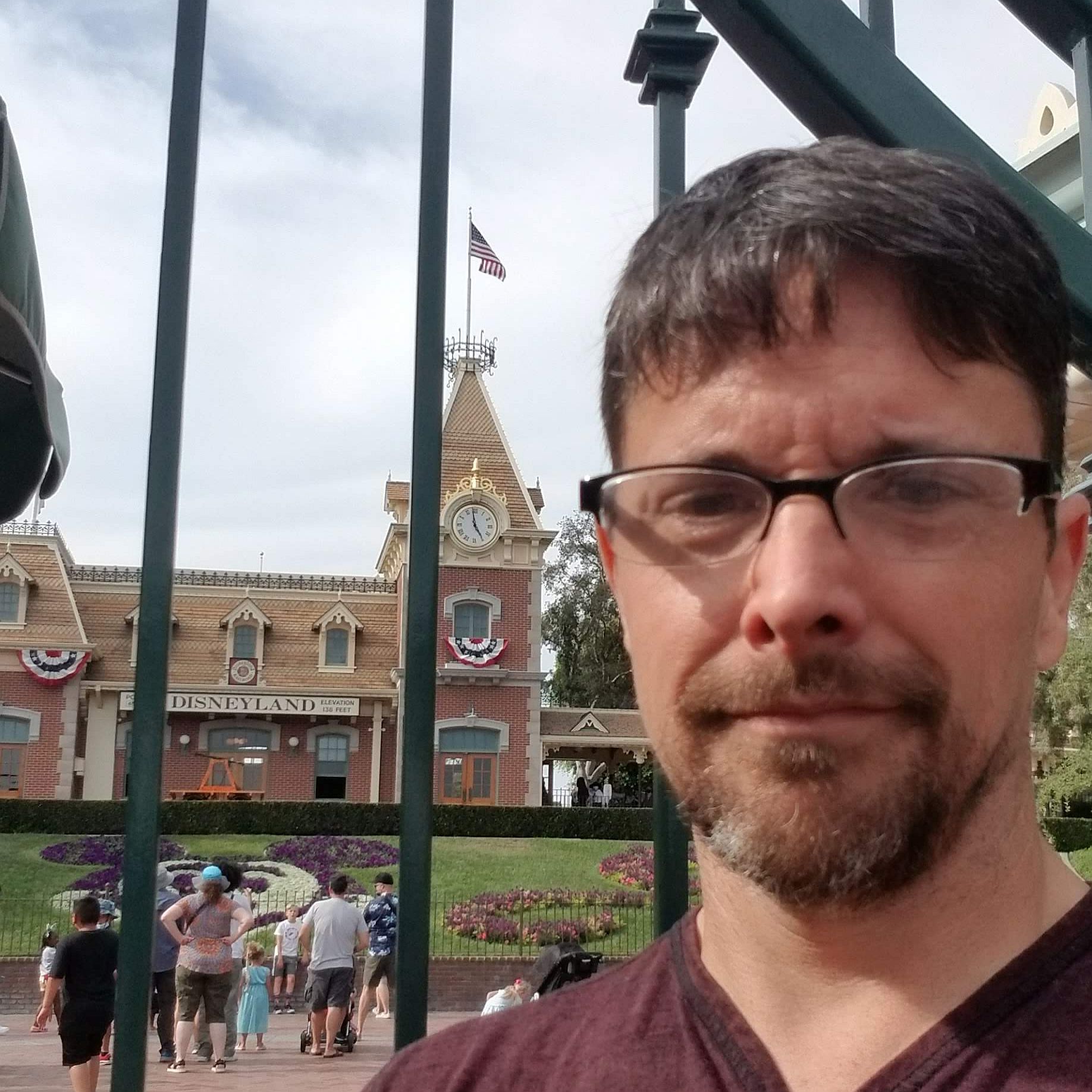 Content Producer/Theme Park Beat
CinemaBlend's resident theme park junkie and amateur Disney historian. Armchair Imagineer. Epcot Stan. Future Club 33 Member.