Cameron Diaz: 6 Facts About The Movie Star You Might Not Know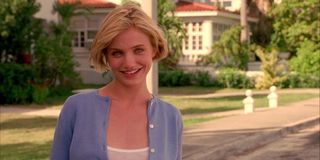 For the better part of a quarter-century, Cameron Diaz was one of the biggest and brightest names in Hollywood. With raucous comedies, obscure and cerebral independent films, and some of the biggest action movies, there was nothing that the model-turned-actress could do. But since her quiet retreat from movies and show business as a whole, some of her fans might be wondering what the star of movies like There's Something About Mary and Charlie's Angels is up to now as well as how she became a pop culture phenomenon in the 1990s.
Here is a list of some of the most interesting facts about Cameron Diaz ranging from the early days of her career when she was still going to acting classes while making her on-screen debut to how she and her family handled the early days of the COVID-19 pandemic and just about everything thing between. Let's get started, shall we?
Having No Acting Experience Before The Mask, Cameron Diaz Went To Acting Lessons After Being Cast
It sounds hard to believe, but when Cameron Diaz was cast in the role of Tina Carlyle in the 1994 Jim Carrey box office hit The Mask, she had no formal acting experience. Prior to auditioning for the role, a 21-year-old Diaz had five years of experience in the modeling world but nothing in terms of being a part of a major motion picture production. That all changed when she was given a role that was initially supposed to be a couple of lines but turned out to be one of the most memorable of the entire movie.
During a conversation with EW shortly before The Mask was released in theaters, Cameron Diaz revealed that in order to improve her acting and chances of getting more roles later on, she started one-hour coaching sessions twice a week with coach John Kirby to work on her motivation as an actress as well as getting down the nuance of method acting. And the classes paid off as Diaz would become a household name in the years to come.
A Broken Wrist Cost Cameron Diaz A Role In The 1995 Mortal Kombat Movie
Cameron Diaz became somewhat of an action star with the 2000 release of the Charlie's Angels, but if things would have worked out differently, she would have had her first taste of martial arts action in the 1995 adaptation of Mortal Kombat where she was originally cast as Sonya Blade. That all had to change after Diaz had an injury while preparing for the role, as producer Lauri Apelian told THR in 2015:
It is hard to say how the movie would have ended up being if Cameron Diaz would have been able to fulfill her duties in the video game movie, but at least we all got to see Veronica Vaughn (Bridgette Wilson) kick a whole lot of ass.
Cameron Diaz Didn't Realize People Wouldn't Recognize Her In Being John Malkovich
Cameron Diaz was already a pretty big star by the time she was cast in Spike Jonze's directorial debut Being John Malkovich in 1999, but thanks to the hair, makeup, and outfits her character, Lottel Schwartz, wore in the cerebral dark comedy, people didn't recognize her set, which she didn't think would happen, as she told the Cranky Critic in late 1999:
And looking back on the movie and her character, it isn't hard to imagine why so many people on set didn't recognize Cameron Diaz, even though she was already a start thanks to The Mask and There's Something About Mary.
Even Though She Tried Botox Once, Cameron Diaz Would Rather Age Naturally
Cameron Diaz doesn't seem like she would need to rely on the Botox to preserve her looks, but the actress admitted to ET in 2014 that she once experimented with the anti-aging treatment and almost immediately regretted it. During the conversation, Diaz revealed that she once had a small touch of Botox and it changed her face in a weird way, as she described. The actress would go on to explain that she would rather see her facing aging naturally than look at a face that didn't belong to her. In 2016, Cameron Diaz explained on the OWN show (via Huff Post) revealed that while Botox wasn't for her, she holds no judgment against those who get the injections.
Cameron Diaz Confirmed Her Retirement From Acting In 2018
Following the release of Annie in 2014, Cameron Diaz, who appeared in at least one movie every year up to that point, seemingly disappeared from the acting world leaving many to speculate if she would ever make another movie. In March 2018, while sitting down for a conversation with EW along with her The Sweetest Thing co-stars, Diaz confirmed the news when Christina Applegate and Selma Blair talking about getting back together, stating:
And who could blame Cameron Diaz from retiring from acting? She had done more in a span of 20 years than most accomplish in a lifetime and worked with some of the greatest filmmakers of all time before settling down with her rockstar husband Benji Madden, which brings us to our final fact.
Cameron Diaz Got To Experience The First Months Of Parenthood In Quarantine
Like pretty much everyone else around the world, Cameron Diaz spent a large chunk of the first half of 2020 sheltering to help stop the spread of the Coronavirus. But things were different for the retired actress as she and her husband were also getting used to being first-time parents during all of this. The couple welcomed their daughter, Raddix, into the world in the end of 2019 and a few months later found themselves holed up in their home with just the three of them. While there was some craziness with having a newborn in the house, Diaz explained in an Instagram post that it has been an amazing experience:
Anyone who has been locked up in their house with young children knows, 2020 hasn't been the easiest of years, but at the end of the day, like Diaz said, they get to spend time with those who they love the most.
That about does it for Cameron Diaz facts. Over the course of the 26 years, she has turned from a model who got the acting gig of a lifetime to one of the biggest names in show business who is now getting much-deserved time off with her daughter and husband. If that isn't a success story, I don't know what is.
Your Daily Blend of Entertainment News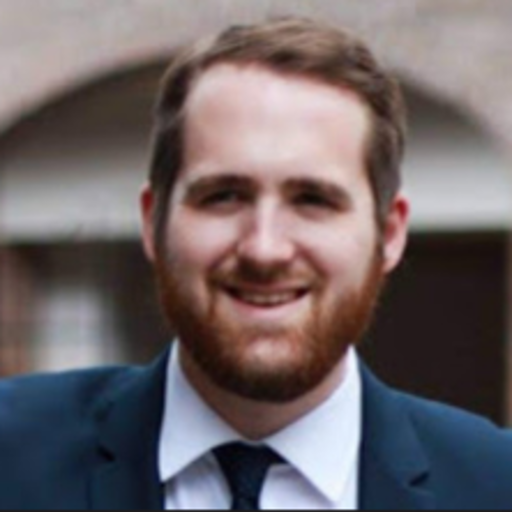 Philip grew up in Louisiana (not New Orleans) before moving to St. Louis after graduating from Louisiana State University-Shreveport. When he's not writing about movies or television, Philip can be found being chased by his three kids, telling his dogs to stop barking at the mailman, or yelling about professional wrestling to his wife. If the stars properly align, he will talk about For Love Of The Game being the best baseball movie of all time.