Kraven The Hunter: 6 Things To Know About The Spider-Man Villain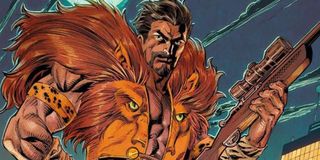 Lately, it seems like a particularly good time to call Spider-Man your enemy. Following the 2018 hit starring Tom Hardy as Venom, its upcoming sequel, and anticipation for Morbius with Jared Leto as the vampiric anti-hero, Kraven the Hunter has become the latest member of the webslinger's rogues gallery inching his way closer to joining in on the fun of acquiring cinematic glory.
Reportedly, Sony is in talks with Triple Frontier director J.C. Chandor to helm a movie about the ambitious big game hunter who is especially determined to claim one a certain "spider" as his ultimate trophy. This information also comes just a day after news that Olivia Wilde has been negotiating a deal with the studio to make a movie centered on Spider-Woman as her the actress turned filmmaker's next big project. So, in other words, it really is just a good time to be in Spidey's inner-circle, and particularly in Hollywood.
Fans have endorsed the idea of Jason Mamoa playing Kraven the Hunter and others have provided a visual representation of how Suicide Squad star Joel Kinnaman would look in a coat made of lion fur. Of course, this is mere speculation, as there is not much else we know about the project, but what we do know are certain intriguing facts about the character according to Marvel Comics canon. Here are six bits of trivia to help prepare you for when Kraven finally makes his debut on the big screen.
Kraven The Hunter Was Born From A Rich Russian Family
Created by late Spider-Man masterminds Stan Lee and Steve Ditko, Kraven the Hunter was born Sergei Nikolaevich Kravinoff in early 20th Century Volgograd, Russia, to aristocrats Nikolai and Anna. Young Sergei lived a comfortable childhood, financially speaking, until the Bolshevik Revolution forced his family out of the country, which led him to become an orphan following his father's death and his mother's admission to an asylum. Witnessing his mother in a spider-infested cell on a visit gave the boy arachnophobia, which explains a lot about his future.
After his mother committed suicide, Sergei was forced to teach himself the art of survival and by early adulthood, he made himself home in Africa, where his obsession with hunting came into play. Until then, however, the young man was not completely alone as he had his older half-brother, Dmitri Smerdyakov, to rely until they part ways. Their reunion would actually mark Kraven the Hunter's first appearance when Dmitri requested his help in defeating his enemy, Spider-Man.
Kraven The Hunter Is The Chameleon's Half-Brother
The Marvel Comics debut of Kraven the Hunter was featured in Amazing Spider-Man Vol. 1 #15, which ran in August 1964. It depicts one of Peter Parker's first main foes, the Chameleon (née Dmitri Smerdyakov) calling upon his half-brother Sergei Kravinoff, who was then going by a different name, in hopes that his obsessive personality could help him get rid of Spidey.
The issue also goes deeper into explorations of the Chameleon's role in Kraven's origin story, such as how a young Sergei coped with his alcoholic father's abuse by tormenting his older brother. However, Dmitri helped keep their relationship in good standing by entertaining his brother with his impeccable ability to mimic people.
A Witch Doctor's Potion Gave Kraven The Hunter Superhuman Abilities
Even outside of his skills in survival and capturing animals (despite the fact that they are quite effective in that realm), Kraven the Hunter has some odd and unique abilities of his own. They came as the result of a mystical potion that he stole from a witch doctor.
One drink from the magical mixture imbued Kraven with enhancements to put him above most other humans, including (but not limited to), increased strength, stamina, durability, and immortality. In fact, Spider-Man is the only known person who could kill him - another reason for his obsessive efforts to lay him to rest - which could be a much easier task if, to be honest, if the hunter expanded his arsenal past the basics.
Kraven The Hunter Usually Prefers Not To Use Ranged Weaponry
With certain notable exceptions (which we will get to later), it would be a rare sight to see Kraven use a firearm, along with bows and arrows and other devices designed for long range attacks. This is not to say that he is not skilled in the use of these weapons (quite the opposite, in fact), but he chooses not to use them by a certain code of honor that dictates most of his decisions when it comes to hunting. Not to mention, his preferred method sounds a lot more exciting.
Melee weapons are Kraven's speciality, from knives, swords, spears, and anything else you can think of. He has also mastered setting traps and could train practically any animal to attack his choice of target for him with his taming skills that many have mistaken for mind control. However, above all of that, this combat expert's top weapon of choice is actually his bare hands.
Kraven The Hunter Has Impersonated Spider-Man
You might assume that, with good usually prevailing over evil in comic books, Spider-Man has managed to allude all of Kraven the Hunter's attempts, but that would be untrue. In a storyline from the late 1980s referred to as "Kraven's Last Hunt," the villain successfully shoots and buries Peter Parker and then takes it as an opportunity to become his prey.
Adopting the alias of "The Spider," Kraven dons Spider-Man's black suit, believing himself to be a more worthy of the honor than Peter Parker ever was. Of course this would only be temporary because, as it turns out, Kraven the Hunter had unwittingly buried Spidey alive.
In His Most Famous Storyline, Kraven The Hunter Dies
In the same storyline, Peter Parker awakens from his tranquilizer dart-induced slumber and emerges from his grave after two weeks underground. Shocked and angered by how long his absence lasted and at the discovery of all the treacherous things that Kraven the Hunter has been doing while pretending to be him, he vengefully seeks out his imposter for a final fight, but the hunter barely fights back.
Kraven's aforementioned code of honor prevents him from attacking Spider-Man any further as he had already succeeded in claiming him, even if it was not permanent. The webslinger leaves his enemy be, at which point Kraven takes a rifle, points it at himself, and ensures that this would, indeed, be his "last hunt." That is, until he is magically resurrected by his wife, Sasha, in The Amazing Spider-Man #635.
What do you think? Do these facts make you extra excited to see Kraven the Hunter in action, or do you fear that the movie will not live up to his story in the pages of Marvel? Let us know in the comments and be sure to check back for additional information and updates on Spider-Man and his amazing friends (and enemies), as well as even more inside looks into the legacies of your favorite comic book characters, here on CinemaBlend.
Your Daily Blend of Entertainment News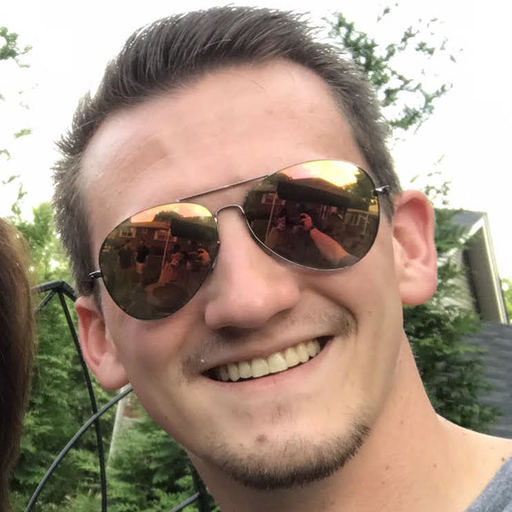 Jason has been writing since he was able to pick up a washable marker, with which he wrote his debut illustrated children's story, later transitioning to a short-lived comic book series and (very) amateur filmmaking before finally settling on pursuing a career in writing about movies in lieu of making them. Look for his name in almost any article about Batman.