Dang, Cameron Diaz Has Already Sold A Lot Of Wine (Bet She's Drank Some Too)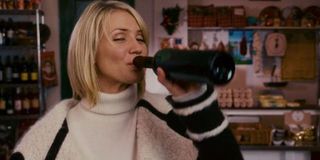 Cameron Diaz has been wide open about her love for wine in recent years. So, when she announced she was partnering with Katherine Power to launch a new brand of wine called Avaline, it shouldn't have been a huge shock. Still, it's cool to see a retired actress jump into brand new ventures and now we're hearing the wine brand is already doing really well, which is a cause for a wine celebration, if I do say so myself.
This week, Avaline announced that it has been crushing sales goals left and right. The wine company, which touts vegan wines created with organic grapes, has already sold over 120,000 bottles at the time of this writing. The Avaline White has been a Top 10 bestseller, according to Nielsen numbers. Right now the company has a white wine and a rose', but due to the success of those products, the company is already set to launch a brand new wine.
Avaline Red was supposed to be coming out later in the fall, but according to an announcement from the company, it will be pushed out early due to the success of the other two wines, which sounds like good news all around for Cameron Diaz and co. Hope she's busting out her own glass of Avaline to celebrate as she is often wont to do.
The success of the new product is interesting, given just a few weeks ago a celebrity wine taste testing contest was undergone in which Avaline was perhaps not the best-rated product. OK it was actually the worst-rated white when compared to brands like Dave Matthews' The Dreaming Tree Chardonnay, Sting's Il Palagio Roxanne Toscana Bianco 2018, Lisa Vanderpump's 2018 Vanderpump Chardonnay, Zac Brown's Z. Alexander Brown Uncaged Chardonnay 2017, it was the lowest rated wine. Regardless, sales and ratings don't always agree, otherwise there would be no market for boxed wine.
Wine is for everyone and, obviously, different types of people like different types of wines. I have friends that really prefer super sugary wines and I'm not sure where those wines would rank on the above scale, but I am sure people who do really know how deep and complex wine can be would be horrified to be drinking that stuff. Also, I do know that Cameron Diaz has done a good job of selling her wine as fun, clean and organic and those are buzzwords I assume a lot of wine drinkers can get behind.
The product initially rolled out in July and has been growing a fanbase steadily since, making the sales numbers all the more interesting given the limited time the products have been on the market. But it's also been putting Cameron Diaz a little more firmly back into the public eye, which is probably fun for her fanbase. Now, get yourself a bottle and go ahead and do the wine challenge on TikTok. You can thank me later.
Your Daily Blend of Entertainment News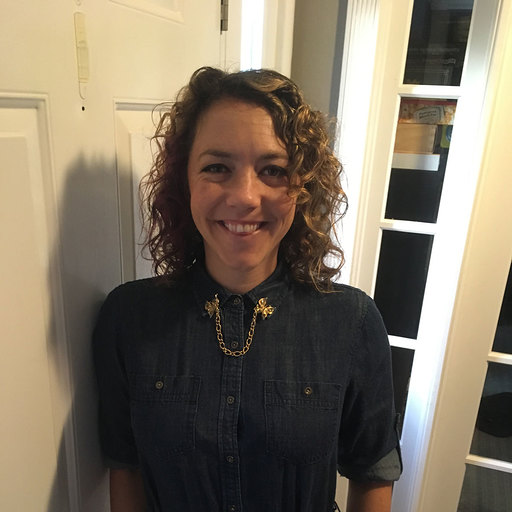 Reality TV fan with a pinch of Disney fairy dust thrown in. Theme park junkie. If you've created a rom-com I've probably watched it.