The Batman May Have Just Confirmed A Key Plot Twist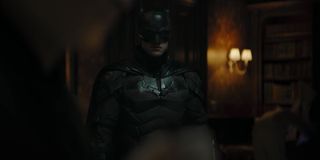 Moviegoers may have to wait even longer for The Batman to arrive, but production on the upcoming DC Comics movie is still chugging along following a months-long filming hiatus and briefly having to pause rolling cameras last month due to Robert Pattinson testing positive for COVID-19. Now a new look at The Batman may have just confirmed how Zoe Kravitz's Catwoman, a.k.a. Selina Kyle, is tied to one of the movie's other antagonistic individuals.
One of the leaked set photos shared by JustJared shows Zoe Kravitz next to John Turturro, who's playing Carmine Falcone, one of Gotham City's most powerful crime lords. The two of them are seen dressed to the nines and part of a crowd attending a funeral, which also includes Robert Pattinson's Bruce Wayne and Colin Farrell's Oswald Cobblepot, a.k.a. Penguin. Presumably this is the same funeral teased in The Batman trailer that becomes the site for one of The Riddler's terrorist attacks.
More importantly right now, Zoe Kravitz's Selina Kyle and John Turturro's Carmine Falcone don't look like they're standing next to one another purely out of happenstance, but rather, they're attending this event together. As such, it's understandably being speculated that in The Batman continuity, Selina is Carmine's daughter, something that has precedence from the source material.
Although Catwoman has been part of the Batman mythology since nearly the beginning, debuting in 1940's Batman #1, Carmine Falcone didn't debut until 1986's Batman #405, the second chapter of the Year One story arc. Nevertheless, within the revised DC Comics continuity, Carmine is one of Gotham City's top crime bosses early into Bruce Wayne's crimefighting career, and he factors heavily into the Long Halloween storyline, which sees his members of his family and crime organization being targeted by the serial killer Holiday.
One of the side plots in The Long Halloween involves Batman frequently running into Catwoman, who's taken a peculiar interest in Carmine Falcone's operations. Carmine is killed by Two-Face in that story, but he continues to factor into its sequel, Dark Victory, which ends with Selina Kyle revealing that she's long suspected that Carmine is her biological father, but she's unable to prove it.
In the comics, Carmine Falcone only runs into Selina Kyle while she's masked up as Catwoman and remains in the dark about his possible familial connection to her, only seeing Catwoman as a nuisance to his criminal enterprises. However, if the guesses about The Batman are correct, then evidently there's no question of them being father and daughter, although that doesn't necessarily mean they are close. In fact, maybe Selina turns to cat burglary as a way to rebel against Carmine, thus resulting in her crossing paths with Batman.
Of course, with The Batman now not arriving until early spring 2022, it's hard to say when we'll next learn more story details, let alone any official confirmation regarding Selina Kyle and Carmine Falcone's relationship. What we do know so far is that the titular Caped Crusader will clash with Paul Dano's Riddler and explore the the corruption that plagues Gotham City. The Batman's other key cast members include Jeffrey Wright as James Gordon, Andy Serkis as Alfred Pennyworth, Peter Sarsgaard as Gil Colson and Jayme Lawson as Bella Reál. Along with directing, Matt Reeves also co-wrote the script with Mattson Tomlin.
The Batman is now slated for March 4, 2022, so keep checking back with CinemaBlend for more updates on its progress. In the meantime, browse through our DC movies guide to learn what else this corner of the superhero movie market has coming up.
Your Daily Blend of Entertainment News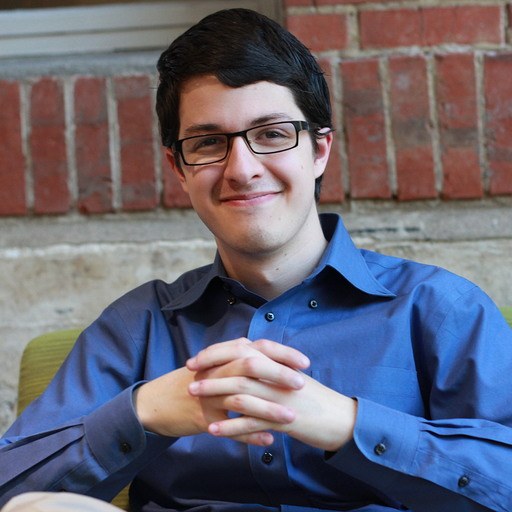 Connoisseur of Marvel, DC, Star Wars, John Wick, MonsterVerse and Doctor Who lore. He's aware he looks like Harry Potter and Clark Kent.