The Social Network 2: 6 Things I Want To See Included If Aaron Sorkin Actually Writes It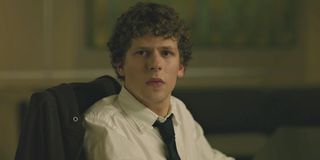 It has already been 10 years since David Fincher and Aaron Sorkin teamed up for one of the most impactful movies of the modern era with The Social Network. The 2010 drama based on the formation of Facebook went on to win an Academy Award for best original screenplay and the social media company continued to grow at an exponential pace in the years following the film's release. And ever since then, thanks to the masterful approach to the first movie, and everything that has happened to Facebook over the past 10 years, there are plenty of reasons why The Social Network 2 should become a reality.
Hell, Aaron Sorkin himself has gone on the record saying that he wants to write a second movie based on the rise of Facebook, and has even said in the past that he often talks about everything going on with the social media giant with the producers of the first film and those conversations often end in "Isn't it time for a sequel?" Now, it should be noted that there are currently no definite plans to make a followup to The Social Network, but Aaron Sorkin did tell MTV's Happy Sad Confused podcast (via Gamesradar) in October 2020 that he wants to write the movie but only if David Fincher returns to direct it. And considering everything that has happened in the past 10 years, now is the perfect time for the two to get back together.
So, with that in mind, here are six things I want to see included if Aaron Sorkin actually writes The Social Network 2.
Sheryl Sandberg Is Hired As The Company's First COO In 2008
Besides Mark Zuckerberg, there hasn't been a more prominent voice and driving force of Facebook's initiatives the past 10 years than Sheryl Sandberg, who joined the company as Chief Operating Officer (COO) in 2008. Since then, Sandberg has helped turn Facebook from a fairly large social media company to THE social media company. Through her overseeing of the company's business operations like sales, marketing, and public policy, Sandberg has been at the forefront of the company's success, and controversies, over the years.
These reasons alone should earn the former Google executive and author of the New York Times best-selling book Lean In, should be included in any sequel to The Social Network. And while not as brash or driven by ego as Justin Timberlake's version of Sean Parker, the movie version of Sheryl Sandberg would be a force to reckon with, for better or for worse.
Facebook Goes Public And Flops On The Stock Market
The story of Facebook can be split into two sections: before and after the company's 2012 NASDAQ debut. For those who don't remember, the social media platform's debut on the stock market was anything but what Mark Zuckerberg and countless investors had hoped for leading into the morning of May 18, 2012, but it's the fate they were dealt. Shortly before trading was set to begin on the NASDAQ exchange, a glitch was discovered that would cause a number of issues for investors throughout the first day of trading and into subsequent days, resulting in the price of shares dropping from $38/share to $20 by August 2012.
Following Mark Zuckerberg (hopefully Jesse Eisenberg would reprise the role) and company during that tumultuous opening and chaotic months that followed would make for a great section of the movie, if Aaron Sorkin would want to structure it in a way similar to Steve Jobs.
Facebook Conducts A Psychological Experiment On Nearly 700,000 Users
Just months before Facebook eclipsed the one-billion user milestone in October 2012, the company conducted an experiment on the 689,003 randomly selected users who had no idea their news feeds were being toyed with. According to a New York Times article from 2014 (when the study was first revealed), Facebook manipulated the feeds of those users to change the number of positive and negative posts they would see on any given day. The company did so to better understand how emotions are spread through social media habits. Obviously, users and critics were none too pleased with the psychological study even though there was nothing illegal on Facebook's part.
This act of conducting a study on more than a half-a-million users without their knowledge was would be just one of the first major instances of Facebook seemingly acting before thinking, and could serve as a great jumping off point for some of the larger controversies that would come in later years.
The Social Media Company's Role In Civil Unrest In Developing Nations
Facebook has long had a problem with false information being pushed and shared as if its truth for a number of years, and while it has become a major issue in the United States for some time now, it's much, much worse in developing nations. In a Guardian article on Facebook's monopoly in third-world countries, it was reported that in some parts of the world, users who cannot afford access to the internet are allowed to use Facebook for free on their smartphones. At first, this sounds like a great idea, but then you have to think about how misinformation is spread over the platform with little to interference from Facebook.
This came to a head in Sri Lanka in 2018 when various Facebook users and groups shared inflammatory and untruthful information about Muslims, which resulted in widespread civil unrest, violence, and scores of deaths. But Sri Lanka wasn't the only case, as the New York Times reported about similar instances in Myanmar with similar violence against the country's Rohingya minority. How Facebook, and its upper management responded to these events would be fascinating and terrifying to see in a second movie.
The Cambridge Analytica Scandal
In 2018, one of Facebook's biggest controversies — the Cambridge Analytica data scandal — came to light and showed the world just what the company and third-party companies were doing with user's personal data, which was being collected and sold without their knowledge for years. According to Wired, Cambridge Analytica had purchased Facebook data on tens of millions of Americans and helped construct a "psychological warfare tool" that was later used by Donald Trump's 2016 campaign to play on users' habits to prop up their candidate and demean Hillary Clinton.
Honestly, the Cambridge Analytica scandal could be a movie on its own, especially with all of the Congressional hearings carried out in the wake of the leak that exposed the long-running program. Aaron Sorkin could even structure the movie around the hearings similar to how he split up The Social Network around the different depositions.
Facebook Appears In The Mueller Report
And then there is the time Facebook appeared in special counsel Robert Mueller's 2019 report on Russian interference in the 2016 Presidential Election. Similar to the Cambridge Analytica scandal, Russia's Internet Research Agency (IRA) reached millions of Facebook, Instagram, and Twitter users in the United States leading up to the election, according to the report (via CNBC), and helped organize rallies and spread misinformation against Hillary Clinton.
This is not to say Facebook, or other social media companies, were complicit in the actions of the IRA, but the setup of the platforms allowed for something like this to happen. It would be interesting to see how the smear campaign by the agency, as well as Facebook's response, would carry out in a movie such as The Social Network 2.
These are just a few of Facebook's biggest moments and controversies from the past 10 years that I want to see in The Social Network 2, if Aaron Sorkin and everyone else can convince David Fincher to jump on board. And even though Fincher isn't a fan of getting into the sequel business, hopefully, this one comes to fruition one day.
Your Daily Blend of Entertainment News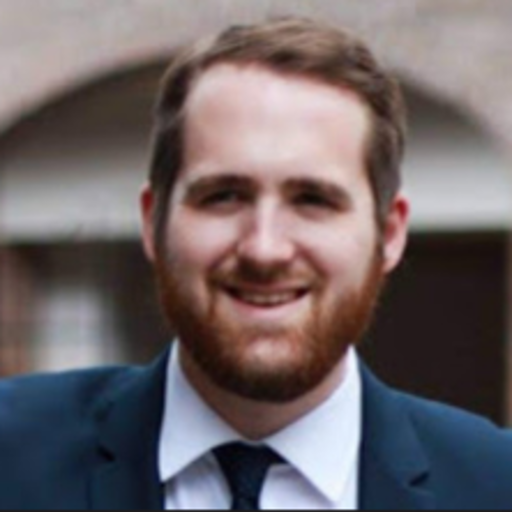 Philip grew up in Louisiana (not New Orleans) before moving to St. Louis after graduating from Louisiana State University-Shreveport. When he's not writing about movies or television, Philip can be found being chased by his three kids, telling his dogs to stop barking at the mailman, or yelling about professional wrestling to his wife. If the stars properly align, he will talk about For Love Of The Game being the best baseball movie of all time.