Ty Burrell And 11 Other Actors You May Have Forgotten Were In Marvel Movies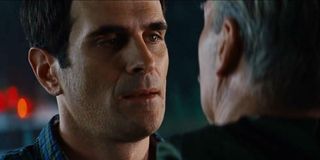 There are actors like Robert Downey Jr., Chris Evans, and even Jermey Renner who will always be remembered for their roles in various Marvel movies, but there also actors who either appeared in early Marvel Cinematic Universe titles or showed up before they were big stars who tend to be forgotten. Take Ty Burrell, for example, who showed up as Betty Ross' boyfriend in 2008's The Incredible Hulk just one year before he became a major star on ABC's Modern Family.
If Edward Norton's Hulk movie would have switched places with Iron Man 2, we all probably would remember Burrell in the same way we remember Terrence Howard in the first Iron Man solo film, but instead, his performance is often forgotten.
But Ty Burrell isn't alone. In fact, there have been more than a dozen (and counting) famous actors whose Marvel appearances aren't all that remembered, which is insane considering the names of some of these film and television stars. Actors like Kate Mara, Powers Boothe, and even Bill and Ted Face the Music's William Sadler have all shown up in Marvel movies over the past 12 years, so I thought it would be fun to explore some of the most notable bit roles, cameos, and other appearances up through Phase 3 of the Marvel Cinematic Universe.
Ty Burrell - The Incredible Hulk
When Ty Burrell showed up as Betty Ross' (Liv Tyler) boyfriend, Leonard Samson, in 2008's The Incredible Hulk, he was mostly known as the rich jerk from Zack Snyder's Dawn of the Dead remake and not the lovable Phil Dunphy on Modern Family. Burrell's character doesn't really do much outside of make Bruce Banner (Edward Norton) jealous and tip off Thaddeus "Thunderbolt" Ross of Banner's return from exile. It's just a bummer we never got to see how the character would have been expanded if the second movie in the Marvel Cinematic Universe got a sequel of its own.
Tim Blake Nelson - The Incredible Hulk
Tim Blake Nelson's transformation from cellular biologist Samuel Sterns to Leader near the end of The Incredible Hulk was one of the most exciting moments in the 2008 summer blockbuster, but just like Ty Burrell's Leonard Samson, the character was never seen again. Unlike Burrell, however, Nelson was already an established star at the time of his first and only Marvel appearance, having shown up in The Thin Red Line, Minority Report, and a little movie called O Brother, Where Art Thou?.
Peter Billingsley - Iron Man, Spider-Man: Far From Home
Remember Ralph Parker from the 1983 holiday classic A Christmas Story? Well, Peter Billingsley, the actor behind the role, is all grown up now and has appeared in the Marvel Cinematic Universe twice at this point. His first appearance can be seen in Iron Man as Stark Industries scientist William Ginter Riva who is on the receiving end of Obadiah Stain's (Jeff Bridges) epic "with a bunch of scraps" rant about Tony Stark, and then again as the same character in 2019's Spider-Man: Far From Home amazing Mysterio reveal scene. Billingsley is a long-time collaborator of Jon Favreau, having appeared in and produced a number of the director's films, including Iron Man.
Kate Mara - Iron Man 2
You might think that Kate Mara's only appearance in a movie based on a Marvel Comics property came in 2015's Fantastic Four, but the star of the box office and critical failure showed up in the Marvel Cinematic Universe five years earlier in bit role as process server for the U.S. Marshals serving Tony Stark a subpoena to appear before the U.S. Senate in Iron Man 2.
Mara had already appeared in the children's superhero comedy Zoom, We Are Marshall, and 24 by the time she was cast in Jon Favreau's second Iron Man movie, but she was still a few years out from finding success with American Horror Story: Murder House, House of Cards, and The Martian.
Natalie Dormer - Captain America: The First Avenger
Natalie Dormer is probably best known for her portrayal of Margaery Tyrell on HBO's Game of Thrones, but like just about every face in Hollywood, the British actress made a brief, yet important appearance in 2011's Captain America: The First Avenger as Private Lorraine. In the scene, Lorraine grabs Steve Rogers (Chris Evans) and pulls him in for a kiss while he awaits the arrival of Howard Stark (Dominic Cooper) just as Peggy Carter (Hayley Atwell) walks by at just the wrong time.
Natalie Dormer, still a year out from Game of Thrones, was already somewhat established at the time, having appeared as Anne Boleyn on The Tudors in the historical drama's first two seasons.
David Bradley - Captain America: The First Avenger
Natalie Dormer wasn't the only Game of Thrones star to appear in Captain America, as David Bradley, who shocked and disgusted fans of HBO's fantasy series as Walder Frey, showed up as the tower keeper in the opening moments of the 2011 Marvel movie. He's only in the film for a few minutes before he is gunned down by Red Skull (Hugo Weaving) after locating the tesseract. David Bradley had one hell of a 2011 with his final appearance as Argus Filch in the Harry Potter franchise, as well as roles in Game of Thrones, and the Marvel Cinematic Universe.
Jenna Coleman - Captain America: The First Avenger
Jenna Coleman, best known for her portrayal of Clara Oswald on Doctor Who, also made a very brief appearance in Captain America: The First Avenger as Bucky's date, Connie, at the world expo in the film's first act. Even though she had appeared on shows like Emmerdale and Titanic when she was cast in a very small role in the first Captain America adventure, Coleman was still a year out from becoming one of the most well-loved companions on the British science-fiction program.
Harry Dean Stanton - The Avengers
The first Marvel Cinematic Universe crossover film The Avengers had one of the biggest casts at the time of its 2012 release. In addition to the likes of Robert Downey Jr., Mark Ruffalo, and Scarlett Johansson, Joss Whedon's epic also featured some great cameos, including one by Harry Dean Stanton. The late character actor is seen in a brief interaction with Bruce Banner (Ruffalo) following the big blowup abroad the Helicarrier. And although short, it's great to see the actor best known for roles in Paris, Texas, Alien, and Escape from New York show up for some comedic relief.
Ashley Johnson - The Avengers
Ashley Johnson shows up briefly at the very end of The Avengers when her character, Beth, is being interviewed about the battle of New York. At first it may seem weird that the the actress who appeared in The Help, What Women Want, and who would later become the voice of Ellie in The Last of Us, would have such a small part, but Johnson's role was trimmed down and most of her scenes ended up being cut from the final draft. This includes her conversation with Steve Rogers, which explains her specially naming Captain America during the interview.
William Sadler - Iron Man 3
William Sadler, who has appeared in everything from The Shawshank Redemption to the Bill & Ted franchise, showed up on more than one occasion in the Marvel Cinematic Universe. His first appearance came in 2013's Iron Man 3, where he is seen playing President Matthew Ellis during the action-packed kidnapping scene aboard Air Force One. Sadler would reprise the role in a few episodes of Agents of S.H.I.E.L.D.
Chris O'Dowd - Thor: The Dark World
Don't feel bad if you forgot that Chris O'Dowd was in 2013's Thor: The Dark World because the British funny man known for his roles from The IT Crowd, Get Shorty, and Bridesmaids even forgot he was in the movie until a 2019 interview with MTV News. O'Dowd showed up briefly as Jane Foster's date, Richard, in the early goings of the second Thor adventure, but I guess not enough for anyone to remember, the actor included.
Sam Neill - Thor: Ragnarok
The great dramatic retelling of "Loki's sacrifice" in the beginning of Thor: Ragnarok is probably best remembered for the performance by Matt Damon as the over-the-top actor portraying the God of Mischief, but acting great Sam Neill is also in there as an Asgardian actor taking on the role of Odin during the play. Neill, who is best known for his portrayal of Alan Grant in Jurassic Park (and the upcoming Jurassic World: Dominion), previously worked with Ragnarok director Taika Waititi's Hunt for the Wilderpeople, which explains his brief cameo here.
Those aren't even all of the great actors who have made appearances in the Marvel Cinematic Universe over the past 12 years. With the Marvel One-Shots featuring the likes of Lizzy Caplan, Bradley Whitford, and Scoot McNairy, to name a few, as well as cameos from people like Garret Morris in Ant-Man, there are just too many to count. Did this article reveal any of those forgotten stars or did it leave out some that slipped between the cracks? Either way, sound off in the comments below.
Your Daily Blend of Entertainment News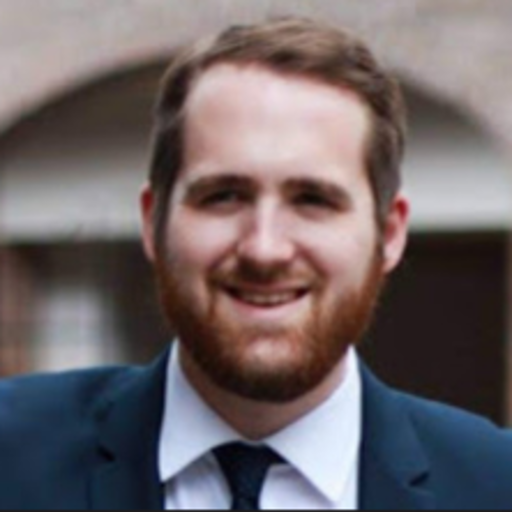 Philip grew up in Louisiana (not New Orleans) before moving to St. Louis after graduating from Louisiana State University-Shreveport. When he's not writing about movies or television, Philip can be found being chased by his three kids, telling his dogs to stop barking at the mailman, or yelling about professional wrestling to his wife. If the stars properly align, he will talk about For Love Of The Game being the best baseball movie of all time.