Perfect X-Men Gift Ideas For Any Fan Of The Marvel Mutants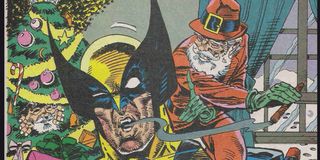 (Image credit: Marvel)
CinemaBlend participates in affiliate programs with various companies. We may earn a commission when you click on or make purchases via links.
Everybody knows somebody who wants to be just like Wolverine, despite the fact that the mutant (first brought to life on the big screen by Hugh Jackman) has never been the happiest guy for the many, many years he has been alive. Fortunately, it is possible to give a comic book-loving friend or family member of yours a taste of what it is like to be their favorite Marvel character(s) without the burden of superpowers that make them a subject of discrimination with all kinds of great X-Men gifts that are perfect for the holiday season.
Of course, before you that hit search button, there is something your should keep in mind. Any person who considers themselves a die hard fan of the mega-popular, socially conscious Marvel series created by Stan Lee and Jack Kirby in 1963 is likely to already have a sizable collection of comic book issues, live-action movies, animated TV adaptations, and collectible desk ornaments related to the property. What you probably want to do to really make an impression on them is to find some merchandise inspired by the X-Men that they may not have thought to get for themselves in the first place, such as a decorative item with a modern flair to it or something more on the practical side, even.
Well, lucky for you, bub, picking out the most epic stocking stuffers for the geekier people in your life (I mean that as a compliment) has become a specialty of ours lately. We have used this talent to find the following gifts that the X-Men fan in your life will adore and adore your for giving to them, starting with this item is a perfect way for your loved one to show their interest in the comic and keep warm during the coming warm (if they need that where they come from, that is).
Prove You Are Gifted With This X-Men Xavier Institute Hoodie
I don't know about you, but I was never really the type to wear attire with my school logo on it. I would much rather wear clothing from a fictional school I would have liked to have attended, like this hoodie bearing the insignia of the Xavier Institute for Higher Learning (formerly Xavier's School for Gifted Youngsters) and the words "Xavier" and "Institute" on the sleeves. The officially-licensed pullover is unisex and comes in various sizes so any X-Men fan can feel like they have the ultimate mutant education.
Buy it on Amazon here.
Be The Wolverine With These Stainless Steel X-Men Claws
It is one thing to have the ultimate mutant education, but X-Men fan really wants to be the ultimate mutant: Wolverine (in terms of popularity), which you could help your loved one achieve with those plastic, retractable claws you would find next to the telescopic lightsabers in the toy aisle. Or, you can get this pair of stainless steel claws that are roughly 9-1/2" long and weight about 1 lb. each for the most authentic Logan cosplay possible.
There is also a realistic-looking plastic set available if you would rather stay on the cheaper and, especially, safer side.
Buy the stainless steel claws on Amazon here.
This X-Men Face Mask Is A Juggernaut Of Convenient Protection
Speaking of safety, health is of a greater concern these days with the outbreak of Covid-19 driving people to wear masks in public, which many have taken as an opportunity to show off some personality. Give your fellow X-Men lover that advantage with this face mask and neck gaiter combo that is designed to resemble the lower half of fan-favorite anti-hero Juggernaut's helmeted mug. It is made of breathable, stretchable, 95% polyester fabric and also doubles as Deadpool mask if you turn it upside down.
Buy it on Etsy here.
Protect Your Eyes And (Others From Your Eyes) With These Cyclops Sunglasses
Even in the midst of a pandemic, the importance of your vision health should not be underestimated. You can also give a loved one that advantage in a way that appeals to their fascination with X-Men member Cyclops with these sunglasses that bear an uncanny resemblance to his visor, used to control his optic laser blasts. It not only offers UV protection, but comes in various lens styles and colors in case the receiver prefers the visor design from the comics, the movies, or wants to pull off a look unique to both.
Buy it on Amazon here.
Add To Your X-Men-Inspired Look With This Wolverine Dog Tag
To be honest, this replica of Logan's military dog tag does offers no real practical use. However, it does make a wonderful stocking stuffer and will look great on any X-Men fan, either in their cosplay ensemble or for everyday wear. The tag is double-sided, with one end reading "Wolverine" in the engraving and the other saying "Logan," and hang from a chain measuring 20" in length.
Buy it on Amazon here.
Bring Your X-Men Love To Work With These Magneto Cufflinks
Now, let's say that the X-Men fan in your life is also a member of the white collar working class and has been looking for ways to subtly incorporate their love of comic books into their office ensemble. Look no further than this pair of dress shirt cufflinks with a minimalist design inspired by Magneto, which you can also purchase with a matching tie clip to complete the set. Even if Professor Xavier's attractive arch enemy is not your loved one's favorite character from Marvel (or any comic book publisher, really), there are plenty more to choose from.
Buy it on Amazon here.
Give The Gift Of The Phoenix With These X-Men Socks
Now, let's say that the X-Men fan in your life is the kind that prefers to be a little more discreet about their love of comic books in public. Well, only someone with the eyes of a "phoenix" would be able to notice the illustration of psychokinetic mutant Jean Grey stitched into this pair of socks made of a comfortable combination of nylon, polyester, cotton, and elastane. Plus, what is a better way to stuff someone's stocking than with another pair of stockings?
Buy it on Nordstrom.com here.
Relax Like The X-Men Would With This Wolverine Bath Robe
An alternative (or additional) discreet gift option for your beloved X-Men fan is one that they could use all the time without ever leaving the house, such as this high quality bath robe made of 100 percent cotton. On the other hand, your loved one could technically wear it out in public if they wanted since the design is inspired by Wolverine's classic yellow uniform from the comics, complete with a hood resembling his signature helmet. In fact, just add those stainless steel claws and they'll be ready for Comic Con in a fraction of the time it would normally take to prepare.
Buy it on Amazon here.
Drink Like The X-Men Would With These Beverage Containers
Say, that robe would be the perfect attire for enjoying a nice adult beverage with a set of officially licensed, 10 oz. X-Men drinking glasses. However, if your loved one prefers a good cold brew instead, there is also pint glass available that bears a classic illustration of energy absorber Rogue on the side. For the moments when they need a good pick-me-up on the go, Society 6 sells a reusable travel mug with a unique, minimalist depiction of the thunderous heroine known as Storm, too.
Buy the X-Men Glasses on Amazon here. *
*Buy the Rogue Pint Glass on Amazon here. *
*Buy the Storm Travel Coffee Mug on Society 6 here.
Let Rogue And Gambit Give You The Time With This Vinyl Record Clock
Speaking of Rogue, if she happens to be someone the X-Men fan you know has as special soft spot for, both she and her bio-kinetic husband, Gambit, inspired the laser-cut design of this wall clock. What makes it an especially unique and decorative addition to any home, however, is that is made from a standard vinyl record. The lightweight, 12" item is also just one of many X-Men inspired clocks of its kind that you could find, too.
Buy it on Amazon here.
Decorate The Home In Comfort With This Jubliee Pillow Case
Another X-Men member who is widely beloved by comic book readers is the vampire turned pyrotechnic mutant Jubilee, who has never really been given the screen time she deserves in any of the live action movies, for some reason. Perhaps that is what inspired the irresistibly scornful look the character gives on case that covers throw pillows of various sizes. It is made entirely of soft, durable polyester and makes a perfect addition to your loved one's bedroom, living room, or anywhere else they made need to take a load off.
Buy it on Amazon here.
Honor The Professor With This Beautiful, X-Men Inspired Painting
Of course, we cannot forget to include a gift inspired by the man who started it all: Charles Xavier - the telepathic founder of the Xavier Institute for Higher Learning who otherwise goes by Professor X to indicate his leadership of the X-Men. I actually thought it would be cool if I could find a life-size, authentic replica of his Cerebro helmet, but then I figured a wall decoration would be just as nice. This unique water color painting of the professor, printed on matte, luster-finished paper could be your loved one's way of saying, "I love comic books and modern art, too."
Buy it on Amazon here.
Really Boost Your Gifting Cred With This Fancy Wolverine Statue
On that note, if you are looking to give your X-Men fan some really top-notch comic book-related art without much of a budget constraint, we might have the perfect option. This Royal Selangor limited edition statuette of one mean-looking Wolverine is hand-crafted out of pewter with such astonishing detail, that you will not regret spending a pretty penny (or a lot of pretty pennies) on it.
Buy it on Amazon here.
What do you think? Does that sweet Wolverine figure seem worth every penny to you, or do you think you've seen higher quality on our list for less? Let us know in the comments and be sure to check back for additional information and updates on the X-Men, as well as even more of our own special guides to help you find the right gifts for your pop culture-obsessed loved ones, here on CinemaBlend.

Your Daily Blend of Entertainment News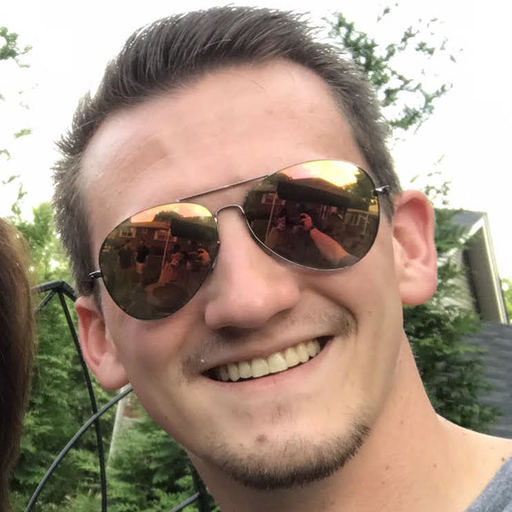 Jason has been writing since he was able to pick up a washable marker, with which he wrote his debut illustrated children's story, later transitioning to a short-lived comic book series and (very) amateur filmmaking before finally settling on pursuing a career in writing about movies in lieu of making them. Look for his name in almost any article about Batman.