10 Under-The-Radar 2021 Movies You Should Get Excited For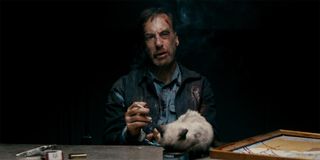 Movie fans will long remember 2020 as being almost totally without blockbusters, but should things go as hoped, 2021 will be completely different. The Marvel Cinematic Universe will have four new big screen adventures for fans, not to mention the exhilaration of big titles like F9, Dune, and Halloween Kills. It should be a great 12 months for major event films – but not to be ignored is the incredibly exciting roster of more under-the-radar titles like The Little Things, Bios, and King Richard featuring major stars like Denzel Washington, Rami Malek, Jared Leto, Tom Hanks, and Will Smith.
You may not have read much about these indies and non-franchise titles, but you should consider this feature a launched beacon for each one of them. We can't guarantee that they will all end up being good (How could we? We haven't seen them), but there are multiple things about each one that has us anticipating them.
The Little Things (January 29)
The last time that Denzel Washington played a police officer operating in Los Angeles, it earned him an Academy Award – but that's only a portion of the reason why John Lee Hancock's The Little Things has our attention. It's also a film that pairs him up with fellow Oscar winner Rami Malek on the hunt for a serial killer who may or may not be a character played by another member of that golden trophy club, Jared Leto. The debut trailer certainly paints it as having the potential for wicked thrills, and hopefully it satisfies. As one of the Warner Bros. films hitting theaters and HBO Max simultaneously, its release is guaranteed, and it's coming up very soon, so be on the lookout.
French Exit (February 12)
Azazel Jacobs' French Exit made a splash when it premiered during last fall's New York Film Festival, and the reaction to it has us intrigued. Based on the book of the same name by author Patrick Dewitt, it's been described as a caustic comedy starring Michelle Pfeiffer and Lucas Hedges as a Manhattan socialite and her adult son who move to a small apartment in Paris when their inheritance money begins to dry up. It looks like a great spotlight role for Pfeiffer, and the writing seems sharp and smart. We're going to hope that the hype for this one proves to be genuine, and that it proves to be an odd little treat for the Valentine's Day weekend.
Nobody (February 19)
Bob Odenkirk has been bowling us over with his talent for decades at this point, from the eternally hilarious Mr. Show to his genius portrayal of Saul Goodman in Breaking Bad and Better Call Saul, but now it looks like he's ready to do it again – with something completely different. We weren't aware that he had it in him to go full action star, but Ilya Naishuller's Nobody has him working with a script from John Wick screenwriter Derek Kolstad, and it looks utterly badass. The actor has been cooking it up for a couple of years, signing on to both produce and star back in January 2018, and we have our fingers crossed that it will prove to be worth the wait. Everything we've seen suggests that it will be.
The Unbearable Weight Of Massive Talent (Release Date Unknown)
Nicolas Cage has been known to make some odd career choices, and it's fairly frequent that those choices turn out to be bad ones, but it's really the wink-and-nod at that reality that has us excited for Tom Gormican's The Unbearable Weight Of Massive Talent. Rather than playing another eccentric character with a crazy wig, the March release will feature Cage playing himself – forced to make a paid appearance at a billionaire's birthday party because he's strapped for cash. The fun twist is that said billionaire (played by Pedro Pascal) is a drug kingpin, and when things start getting violent and chaotic the actor leans into experiences from his past roles so that he can save his wife and daughter. All things considered, how could you not be excited after reading that plot description?
Update: While The Unbearable Weight Of Massive Talent was originally scheduled for release on March 19, it has now been pushed back and no longer has a specific date. Hopefully that status will change soon!
BIOS (April 16)
Thanks to Robert Zemeckis' Castaway, there is a strong reputation for movies that find Tom Hanks all by himself with only nature and an inanimate friend to talk to, and that alone has us geared up and excited for Miguel Sapochnik's BIOS. The upcoming film reformulates that approach by not being set in the present, but instead a post-apocalyptic future, and this time around Tom Hanks has a robot (played by Caleb Landry Jones) instead of a volleyball. The film was originally going to be one of three Hanks movies in 2020 – along with Greyhound and News Of The World – but the redistribution now means that we're getting a pair in 2021, with this sci-fi adventure paired with the scheduled late fall release of Baz Luhrmann's untitled Elvis Presley biopic.
Last Night In Soho (April 23)
Speaking of delayed 2020 releases, cinephiles were originally supposed to get their thirst for new Edgar Wright movies quenched last fall when his latest, Last Night In Soho, was originally scheduled to be released, but instead we're hotly anticipating the film's debut this spring. Not counting Wright's fake trailer in Grindhouse, it marks the director's first venture into the horror genre since Shaun of the Dead, though it looks like a lot more dread than laughs is on the menu this time. The period psychological thriller stars Anya Taylor-Joy (fresh off the Netflix hit The Queen's Gambit) as an aspiring fashion designer in the 1960s who gets sucked into a nightmare after meeting her idol. Krysty Wilson-Cairns, who earned an Oscar nomination last year for co-writing 1917, penned the script with Wright, and we're feverishly excited to see what they've come up with in their collaboration.
Barb And Star Go To Vista Del Mar (July 16)
It's been nearly a decade since we last saw the end result of a film co-scripted by Kristen Wiig and Annie Mumolo, but considering that film was the hilarious 2011 hit Bridesmaids we're thinking that their latest is something to be hotly anticipated. In addition to having penned the script, the duo also stars as the titular leads in Josh Greenbaum's Barb and Star Go to Vista Del Mar, which follows them on a vacation from the Midwest to Florida and finds them caught up in an adventure fraught with danger. The supporting cast is stacked with talent including Jamie Dornan, Wendi McLendon-Covey, Damon Wayans Jr., and Vanessa Bayer, and makes us think it has the potential to be the funniest film of 2021.
The Green Knight (July 30)
Big screen fantasy epics have dried up quite a bit since the end of the Middle-earth and Chronicles of Narnia franchises ended/dried up, but that's all the more reason why we're excited for David Lowery's The Green Knight to scratch our itch. The trailer released early last year makes it look absolutely gorgeous, and it has enticing source material, being based on the Arthurian legend of Sir Gawain and the Green Knight. It has a terrific ensemble lined up including Dev Patel, Alicia Vikander, Joel Edgerton, Sarita Choudhury, and Sean Harris, and between Ain't Them Bodies Saints, A Ghost Story, and Pete's Dragon David Lowery has consistently proven himself an exceptionally talented filmmaker.
Deep Water (August 13)
Books by Patricia Highsmith have a long history of being adapted for the big screen, the first and greatest being Alfred Hitchcock's Strangers On A Train in 1951, and we're hoping that Adrian Lyne's Deep Water can join an awesome legacy that also includes The Talented Mr. Ripley and Carol. The director has a history with sex-fueled thrillers, with a resume that includes Fatal Attraction, Indecent Proposal, and Unfaithful, and this one very much seems in his wheelhouse – starring Ben Affleck as a husband who begins to become suspicious when the lovers of his philandering wife (played by Ana de Armas) – with whom he has an open relationship – begin to disappear. It's a great high concept plot, and we can't wait to see all of the twist and turns that shake out.
King Richard (November 19)
Will Smith has spent most of the last few years in blockbuster mode, making films like Bad Boys For Life, Gemini Man, Aladdin, and Suicide Squad, but Reinaldo Marcus Green's King Richard seems like it could be the film that earns the star his first Academy Award nomination since 2006's The Pursuit of Happyness. The movie will feature the actor as Richard Williams, the father of tennis legends Venus and Serena Williams, and recount the journey working with them as young girls to eventually help transform them into two of the greatest players the sport has ever seen. Jon Bernthal, Tony Goldwyn, and Dylan McDermott co-star, with Saniyya Sidney and Demi Singleton playing Venus and Serena, respectively.
You can expect us to write about all of these movies and many more here on CinemaBlend as we begin our trip into the mysterious waters of 2021, so be sure to stay tuned here on the site for all of the latest news, updates, trailers, and more!
Your Daily Blend of Entertainment News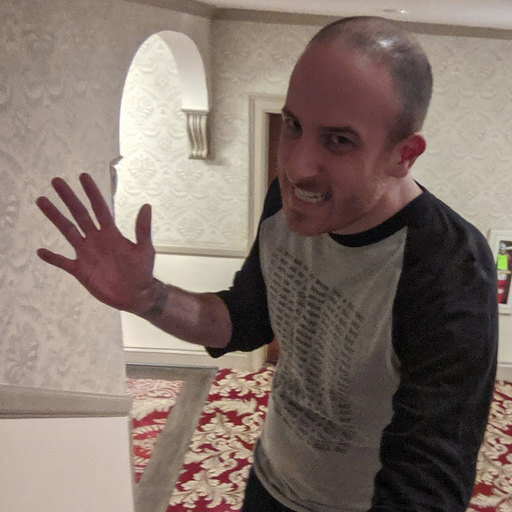 Assistant Managing Editor
NJ native who calls LA home and lives in a Dreamatorium. A decade-plus CinemaBlend veteran who is endlessly enthusiastic about the career he's dreamt of since seventh grade.