Upcoming Kristen Wiig Movies And TV Shows: What's Ahead For The Wonder Woman 1984 Star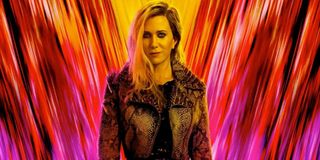 By now, just about everyone has had the opportunity to watch Kristen Wiig's harrowing and scene-stealing performance as Barbara Minerva, aka Cheetah, in Patty Jenkins' Wonder Woman 1984, either in theaters or streaming on HBO Max as part of Warner Bros. new release model. But, the DC Comics apex predator (and her much discussed potential return) is just the beginning of some of the highly anticipated projects involving the Saturday Night Live alum who has found a great deal of success on film and television since her career got started in the early days of the 21st Century.
So, what is next for Kristen Wiig now that she is a bonafide action star responsible for some of the most electric scenes in 2020's premier comic book adaptation? Truth be told, Wiig has several projects that have the potential to be in the conversation as the incredibly funny actress' top performances. With the upcoming return of Wiig's Fox adult animated comedy, another movie co-written by her Bridesmaids writing partner, and so much more, the future looks bright for one of the funniest names in show business.
Bless The Harts - February 14, 2021 (Season 2 Midseason Premiere)
The next time we will see Kristen Wiig, err, hear Kristen Wiig, will be on the Fox adult animated comedy Bless the Harts, which is set to return to the network's "Animation Domination" block when the show's second season resumes on Sunday, February 14, 2021. The series, which follows a working-class family in North Carolina, centers on Jenny Hart (Wiig), a single mother who struggles to provide for her family as a waitress at a local diner, and is loosely based on the life of series creator and former Saturday Night Live writer and producer Emily Spivey.
This authentically southern and earnest comedy came about after Emily Spivey wanted to create a show in the tradition of The Andy Griffith Show and King of the Hill which didn't so much treat its characters as over-exaggerations of southerners, but instead had a lot of heart and soul, as the comedy writer told CinemaBlend in 2019.
In addition to Kristen Wiig, Bless the Harts also features the voice work of former SNL star and longtime comedy partner of Wiig's, Maya Rudolph, as well as Jillian Bell, Ike Barinholtz, and Kumail Nanjiani as Jesus Christ.
Barb And Star Go To Vista Del Mar - July 16, 2021 (Post-Production)
CinemaBlend recently included Barb and Star Go to Vista Dela Mar in its list of 10 under-the-radar movies that everyone should get excited for in 2021, and there are plenty of reasons why Kristen Wiig's upcoming comedy deserved a spot on the list. For the first time since the release of Bridesmaids (which came out 10 years ago), Wiig and that film's co-writer, Annie Mumolo, are getting back together not only to star in what sounds like a hilarious reunion, but also to write and produce the farcical comedy directed by Josh Greenbaum. The film follows the titular characters as they leave their Midwestern town for a vacation in sunny Florida, where they get caught in a dangerous plot.
Production on Barb and Star Go to Vista Del Mar got underway in back in the summer of 2019 when filming began in various locations in Mexico. Initially set to be released in July 2020, Lionsgate decided to push back the movie's premiere until July 16, 2021, due to the ongoing COVID-19 pandemic. Jamie Dornan, Damon Wayans Jr., Vanessa Bayer, and Wendi McLendon-Covey are all set to star in the movie, as well.
A Boy Called Christmas - November 2021 (Post-Production)
It's a long way until the 2021 holiday season picks up, but it's never too early to start thinking about all the great Christmas movies that await us later on in the year. One of the biggest of those Christmastime treats (which features an insanely stacked and varied cast list) is the upcoming adaptation of Matt Haig's novel, A Boy Called Christmas. The movie, which is going by the same name, is being written and directed by Gil Kenan (2015's Poltergeist, MTV's Scream, co-wrote Ghostbusters: Afterlife with Jason Reitman) and centers on a young boy by the name of Nikolas (Henry Lawful), who sets off into the wintry north on an epic adventure to search for his father, who is on a quest of his own to discover the fabled elven village, Elfhelm.
In addition to featuring Henry Lawful's portrayal of the young boy who would later become a certain holiday icon, A Boy Called Christmas has a cast made up of the likes of Jim Broadbent, Sally Hawkins, Toby Jones, and Kristen Wiig as Nikolas' nasty and cruel Aunt Carlotta. The first teaser trailer for the upcoming holiday epic features each of those stars in brief glimpses and highlights just what the story will be about with eye-catching visuals that will certainly make A Boy Called Christmas another staple of future Christmas movie marathons.
Toni Erdmann - TBD (Announced)
It has been more than a decade since Jack Nicholson appeared in his last dramatic role (2010's How Do You Know). But, that extended break was originally supposed to be much shorter (by a few years), as it was announced in 2017 that the three-time Academy Award-winning actor was set to star in the English-language remake of the German dramedy Toni Erdmann, alongside Kristen Wiig, in which he would have played an older man with an affinity for practical jokes and alter-egos. Since Nicholson's 2018 departure from the project, Toni Erdman has been left in a state of limbo, even though Wiig is still attached to star as the daughter of the titular character. In the original German version, Wiig's character was a hard-working business executive whose life becomes complicated when her father creates the persona of her life coach.
Things looked to be on the up-and-up for the English-language version of Toni Erdmann before Jack Nicholson's return to acting was delayed, with Lisa Cholodenko (The Kids Are All Right, Olive Kitteridge) set to direct and everyone from Adam McKay and Will Ferrell to Lena Dunham and Jenni Konner all attached to serve as producers alongside Kristen Wiig.
There hasn't been much progress on Toni Erdmann in recent years, but with Kristen Wiig having finished her commitments to Wonder Woman 1984, now is the perfect time to pick up where she and the rest of the producers left off with the sudden departure of Jack Nicholson. If all else fails, they could always call on the great Bill Murray, who was attached to the project in its early stages.
Wonder Woman 3 - TBD (Rumored)
Patty Jenkins' Wonder Woman 1984 was filled with some of the most tragic characters in recent DCEU history, with one of the most harrowing being Kristen Wiig's Barbara Minerva as she transformed from a klutzy and socially-inept geologist to the apex predator Cheetah, and learned some bitter yet valuable lessons along the way. Things ended more than a little ambiguously for Wonder Woman's (Gal Gadot) feline foe in the final moments of the Christmas Day blockbuster, which could leave that door open, something that was the intention of the filmmaker as she told CinemaBlend:
This could just be Patty Jenkins having fun with all the speculation surrounding the ending of Wonder Woman 1984 or it could be the critically acclaimed filmmaker teasing a potential return for Kristen Wiig's Barbara Minerva in Wonder Woman 3. Now, there has been nothing substantial revealed about the movie aside from its setting and lead actress, but the DCEU has had some major success in recent years.
Big Gold Brick - TBD (Executive Producer)
The final upcoming project involving Kristen Wiig doesn't see the Saturday Night Live alum acting, but instead as one of the executive producers of Brian Petsos' feature-length directorial debut, Big Gold Brick, which follows a series of events after a middle-aged Floyd Deveraux (Andy Garcia) hires Samuel Liston (Emory Cohen) to write a chronology of his adventurous life. The film also features one of Petsos' oldest friends and collaborators, Oscar Isaac, who will serve alongside Wiig on the producing side of things.
Originally set to be released at some point in 2020, Big Gold Brick is now slated to hit theaters at some point in 2021, though a specific release date, or any additional information about the mysterious project, hasn't been announced at this time. However, with a cast that includes the likes of Oscar Isaac, Andy Garcia, Emory Cohen, Megan Fox, and Lucy Hale, expect to hear more about this dark comedy in the months to come.
Those are all the upcoming film and television projects involving Kristen Wiig in some shape or form. If you want to know what else is coming out this year, don't forget to check out CinemaBlend's 2021 Movie Release Guide for all the latest information about movies coming to a movie theater (or streaming service) near you.
Your Daily Blend of Entertainment News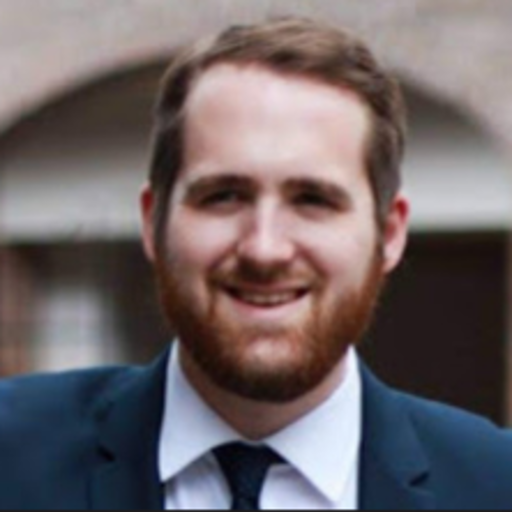 Philip grew up in Louisiana (not New Orleans) before moving to St. Louis after graduating from Louisiana State University-Shreveport. When he's not writing about movies or television, Philip can be found being chased by his three kids, telling his dogs to stop barking at the mailman, or yelling about professional wrestling to his wife. If the stars properly align, he will talk about For Love Of The Game being the best baseball movie of all time.